Project Duration:
10 weeks
Programs Used:

Rhino 3D, KeyShot, Cura, Adobe Illustrator, Adobe Photoshop, Adobe Lightroom
This is not your mother's hair dryer. It's modern, sleek and is ideal for travelers, students, and organized adults alike. Its powered by a classic 12-volt DC motor that is mounted horizontally which allows for its slim design. This flat and compact object is designed to fit neatly into a suitcase and its shape and rounded edges allows it to be removed with little effort. The white color mitigates the objects visibility within a dark bag and allows the item to be located with ease.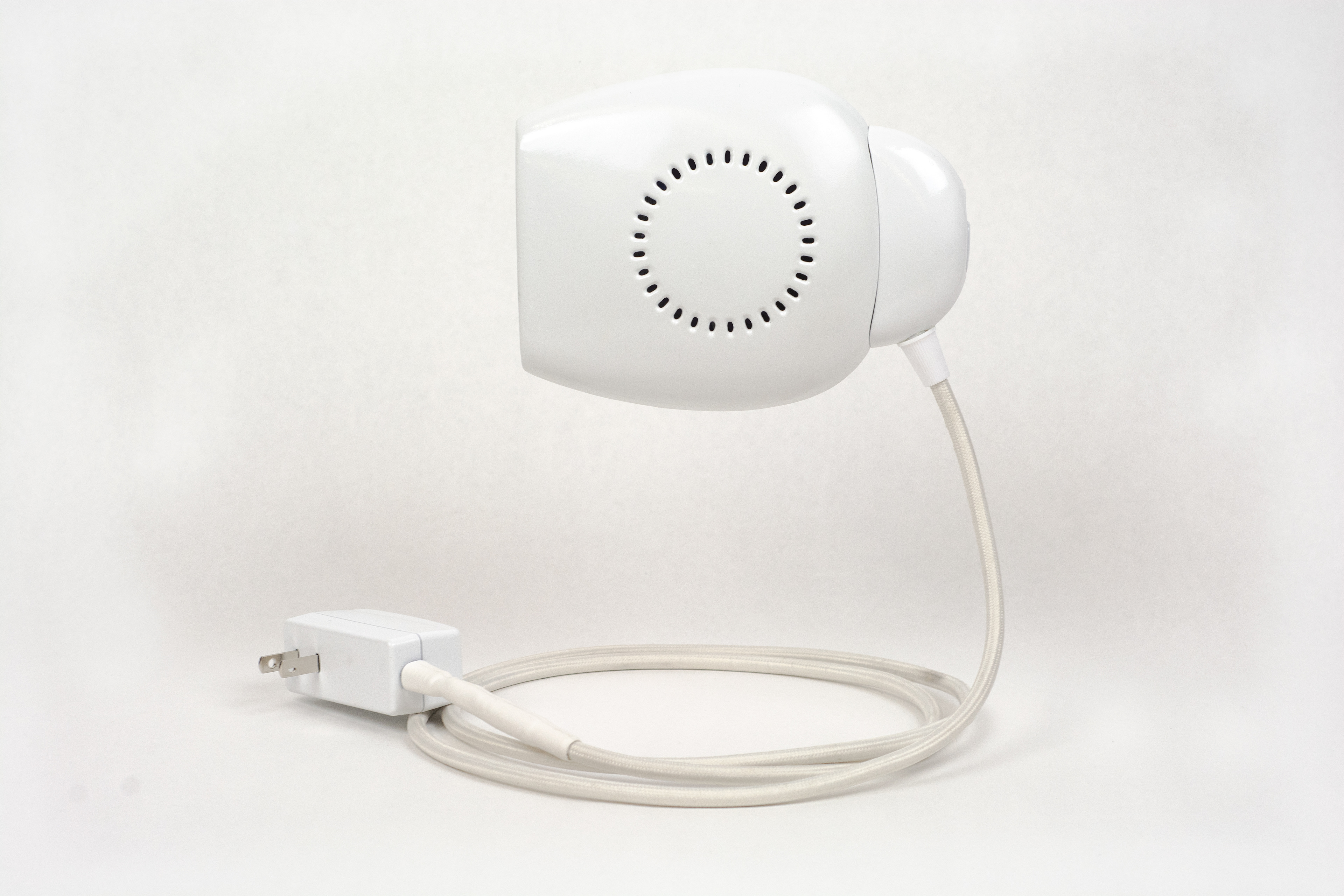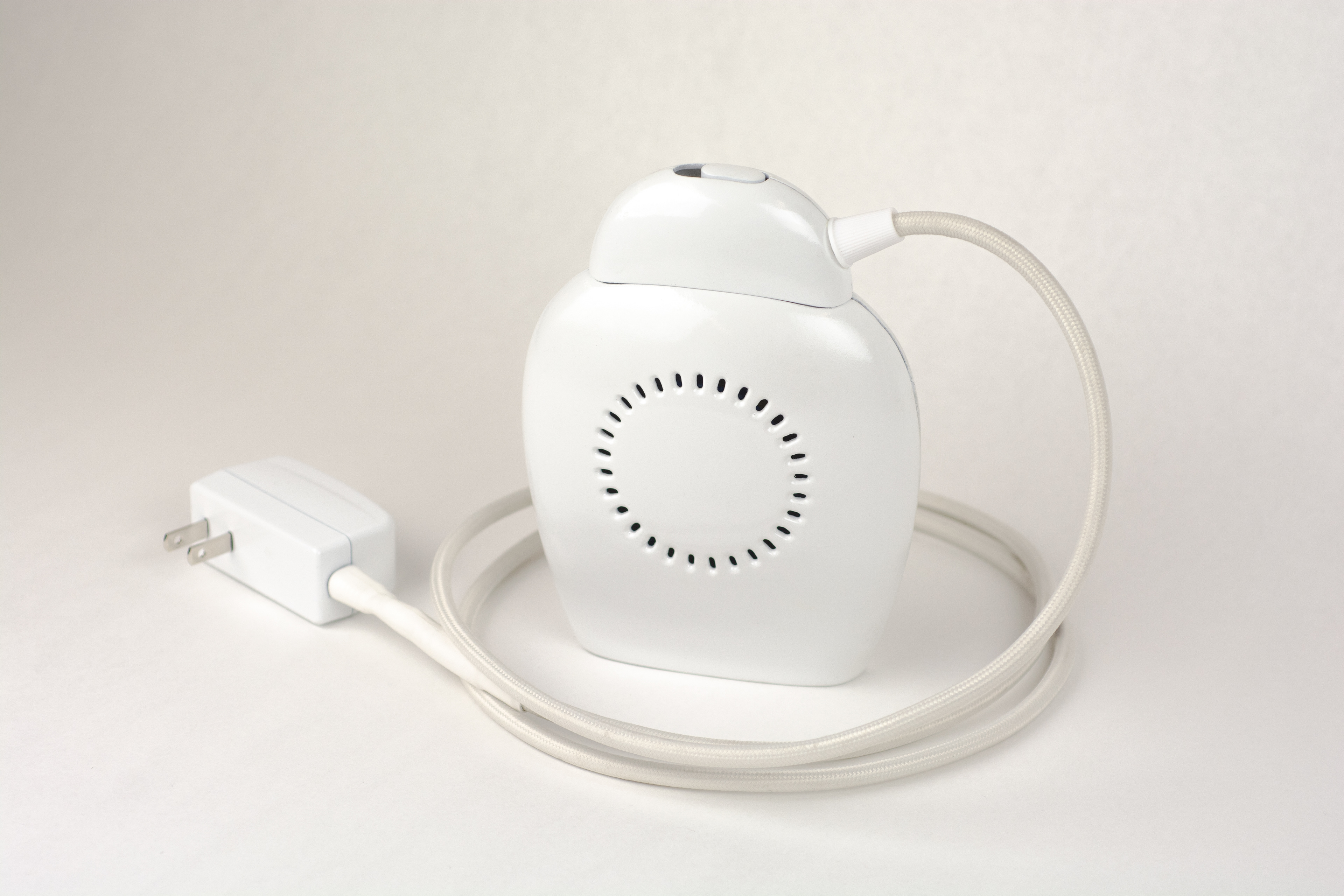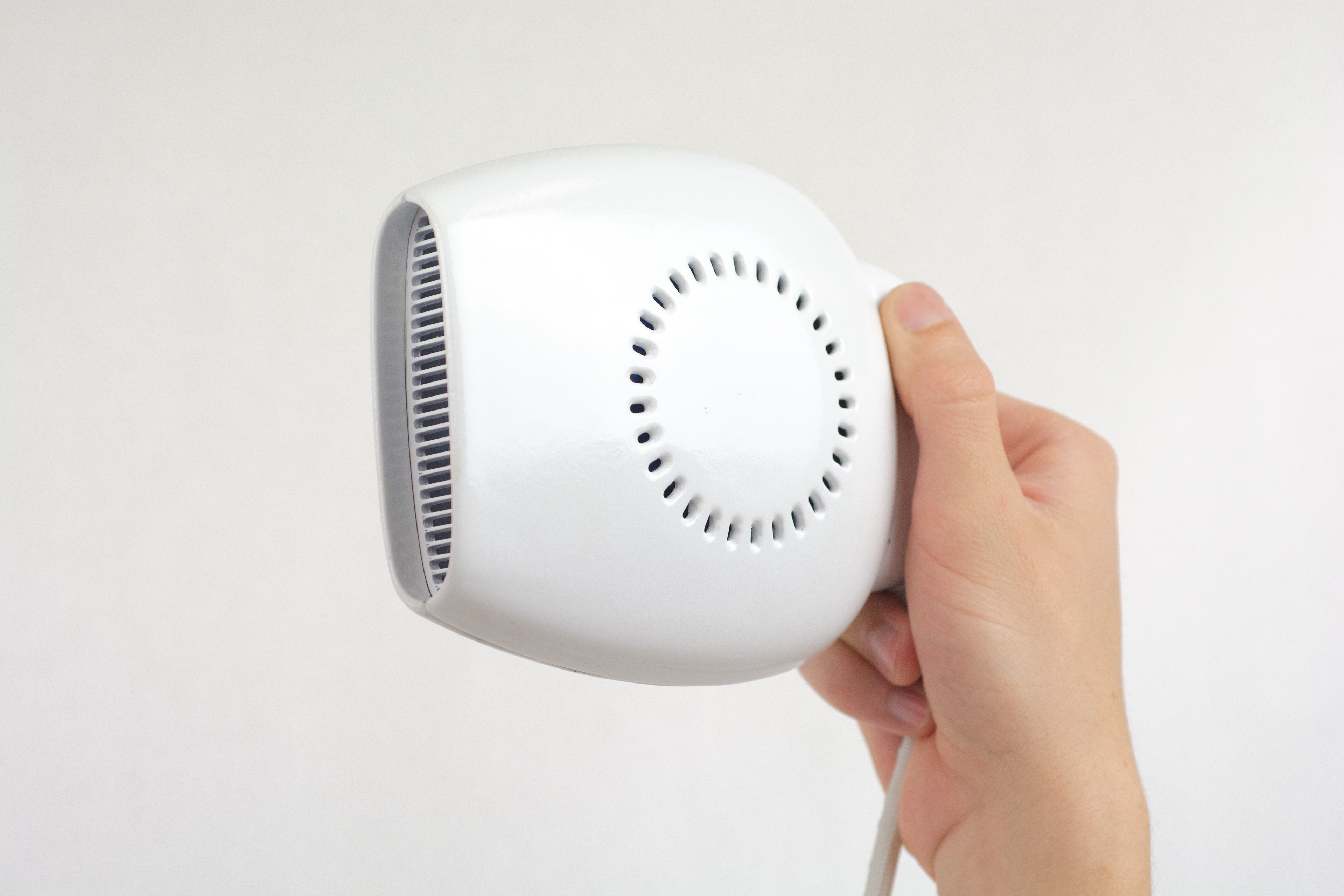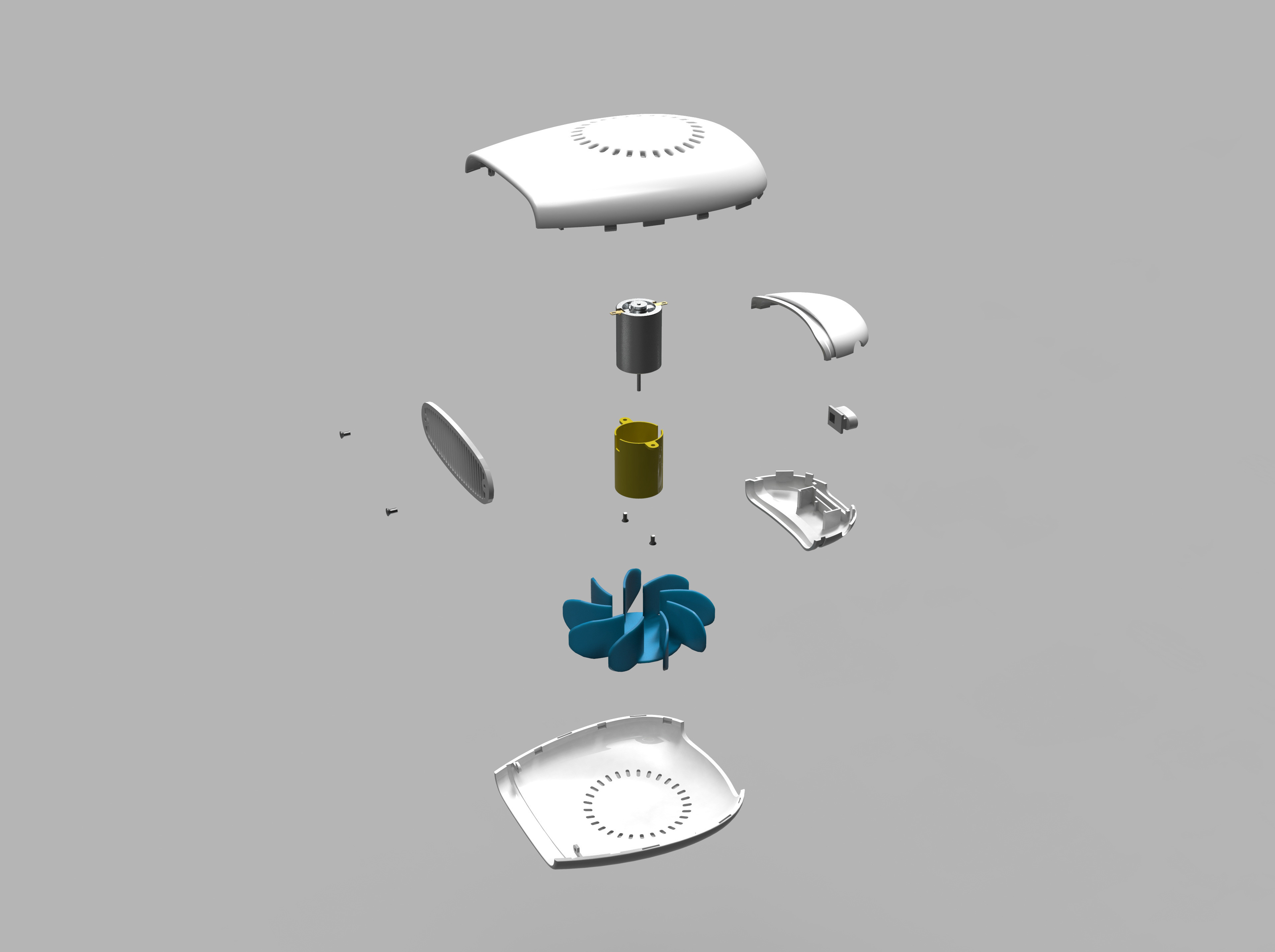 I followed minimalistic and Scandinavian design trends. I took inspiration from brands like Muji and Bruan.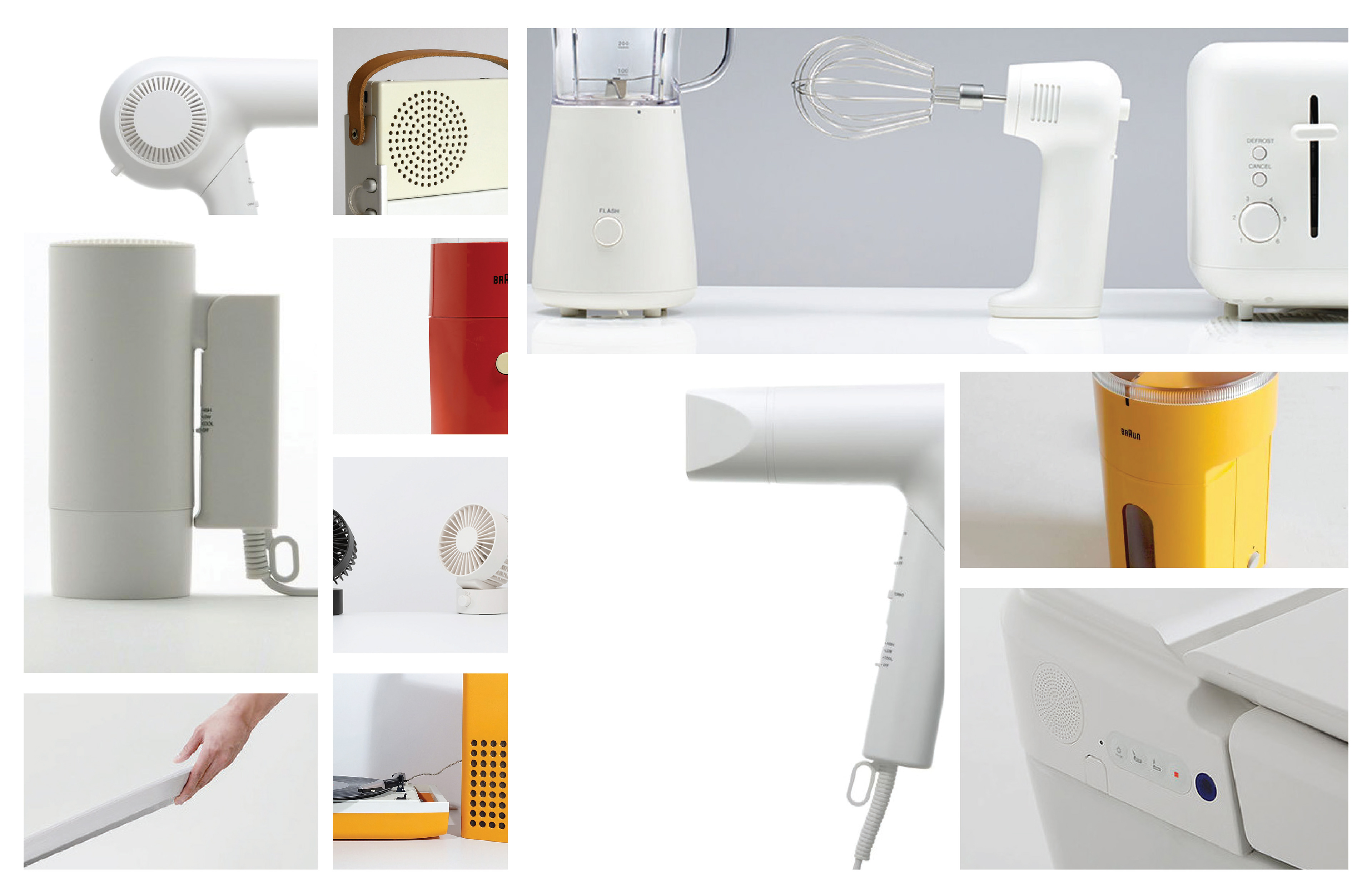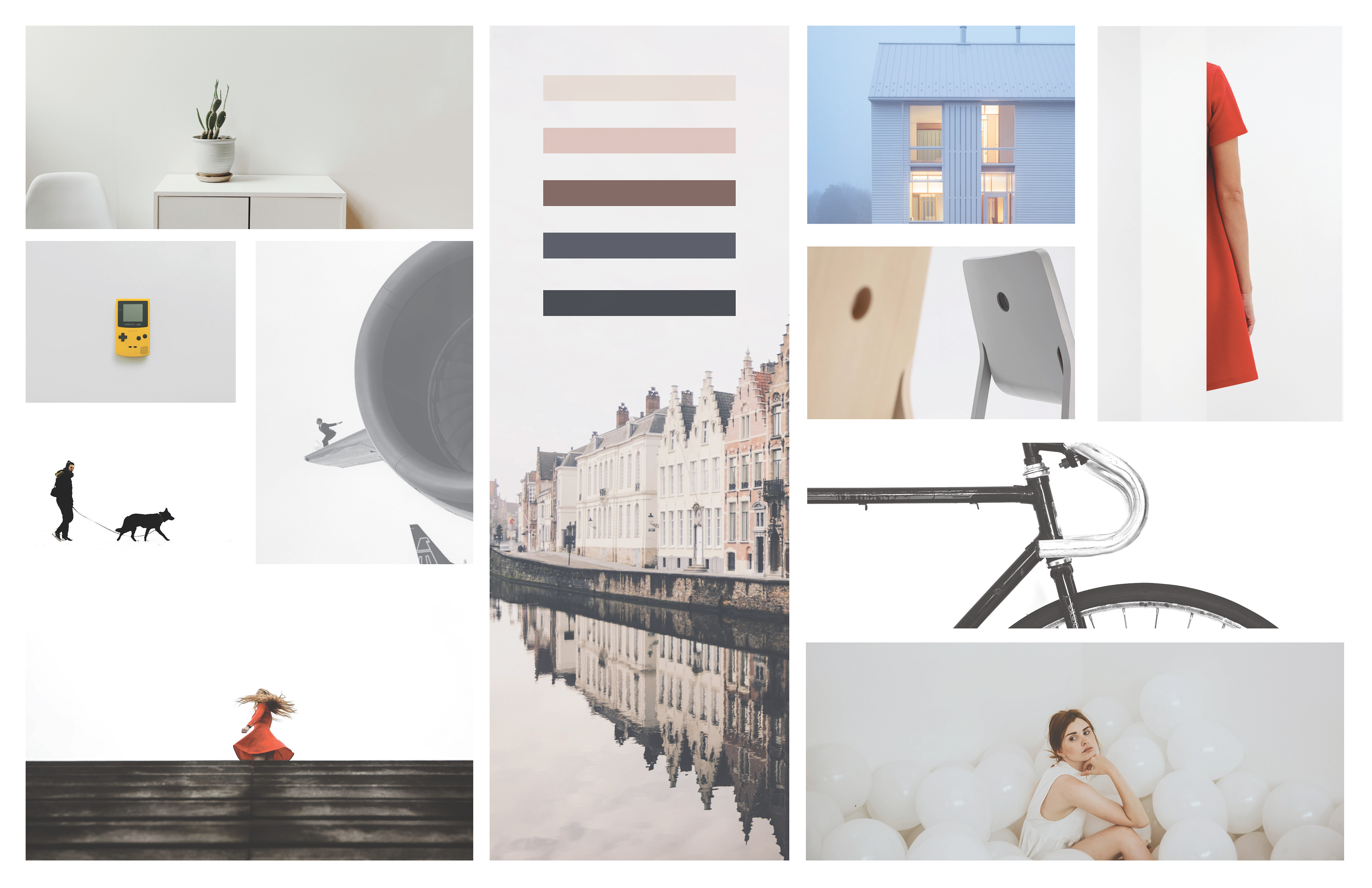 My aim was to design a travel hair dryer. I explored different design solutions like collapsable handles and storable cords.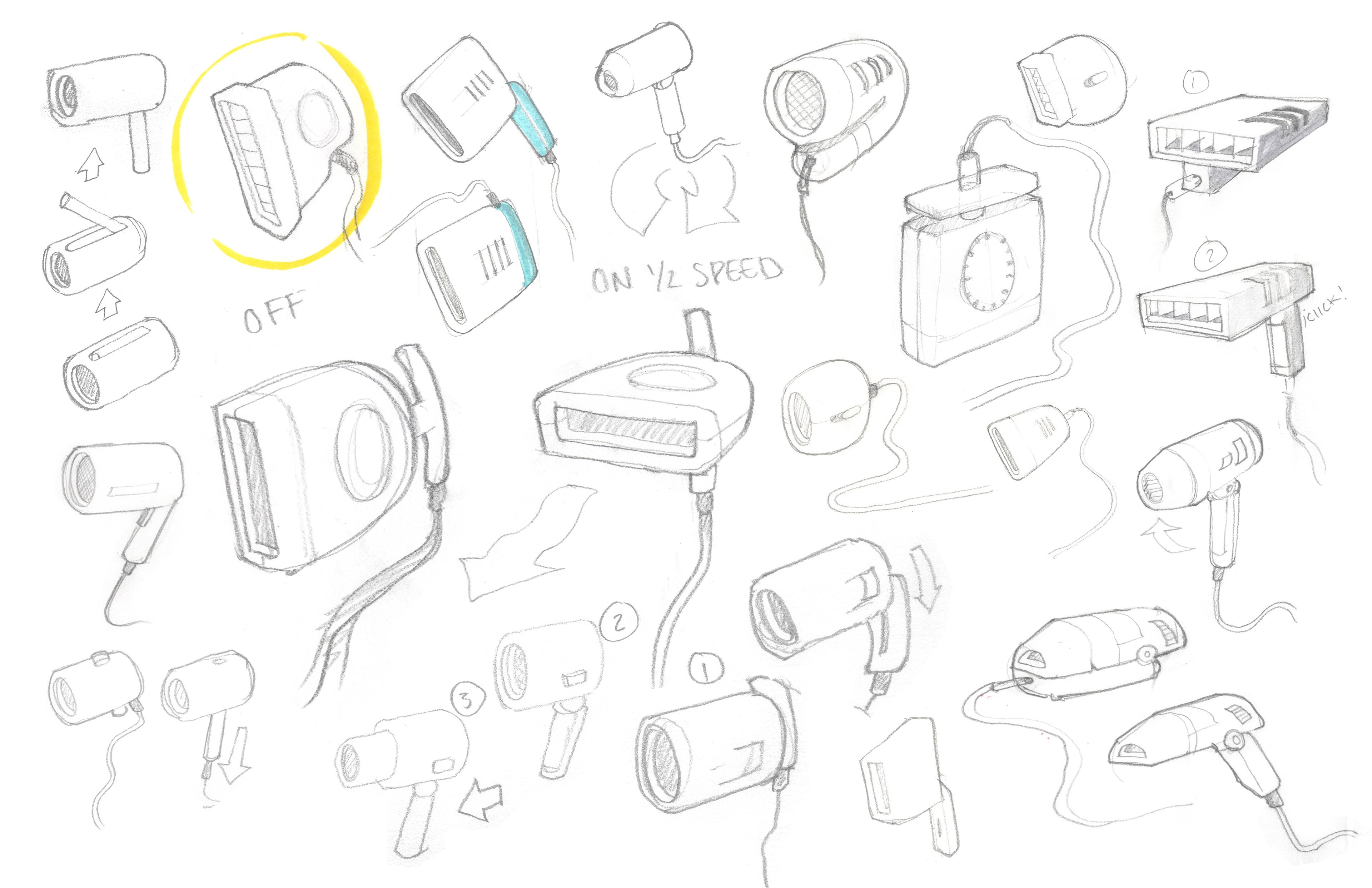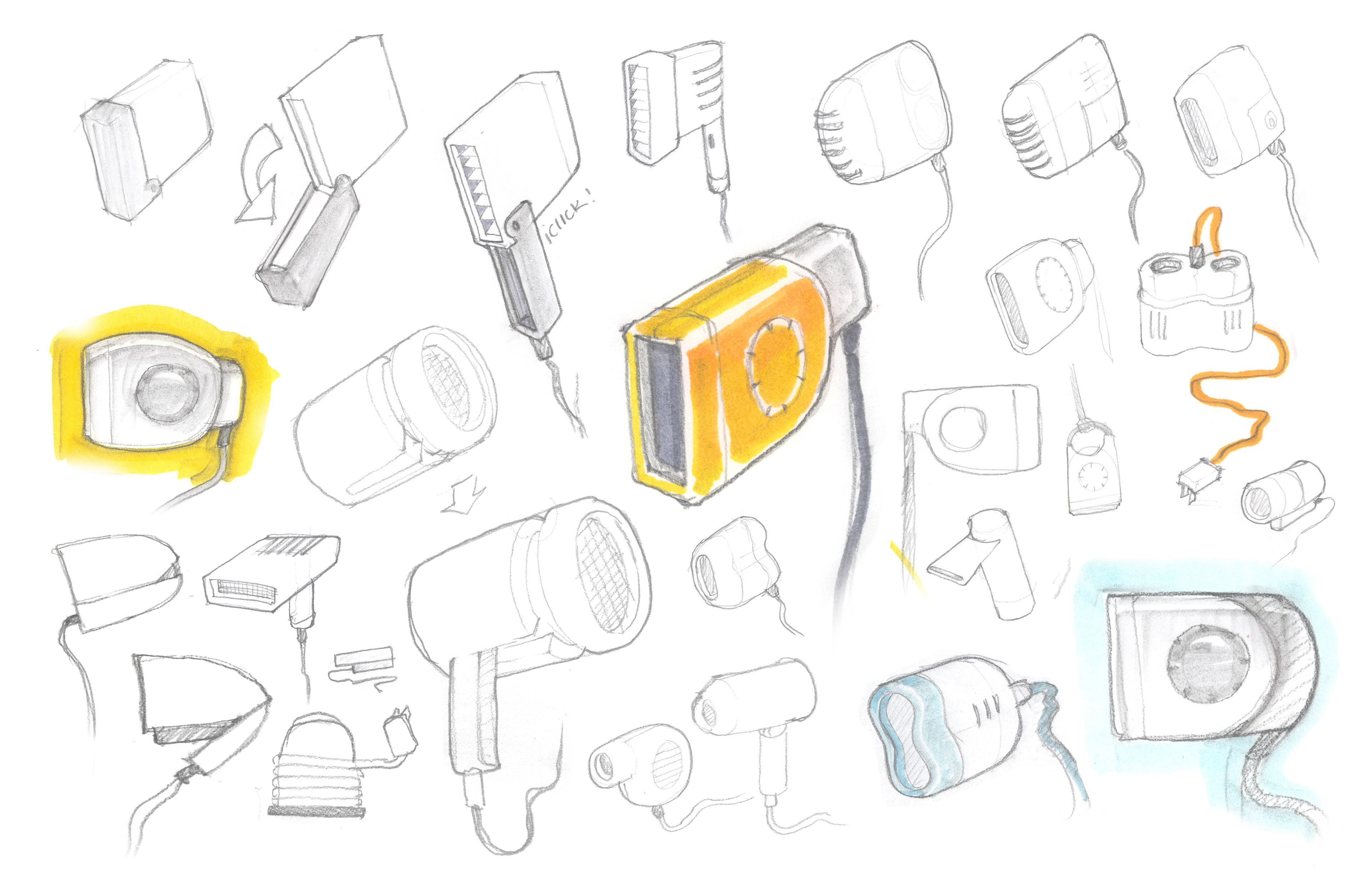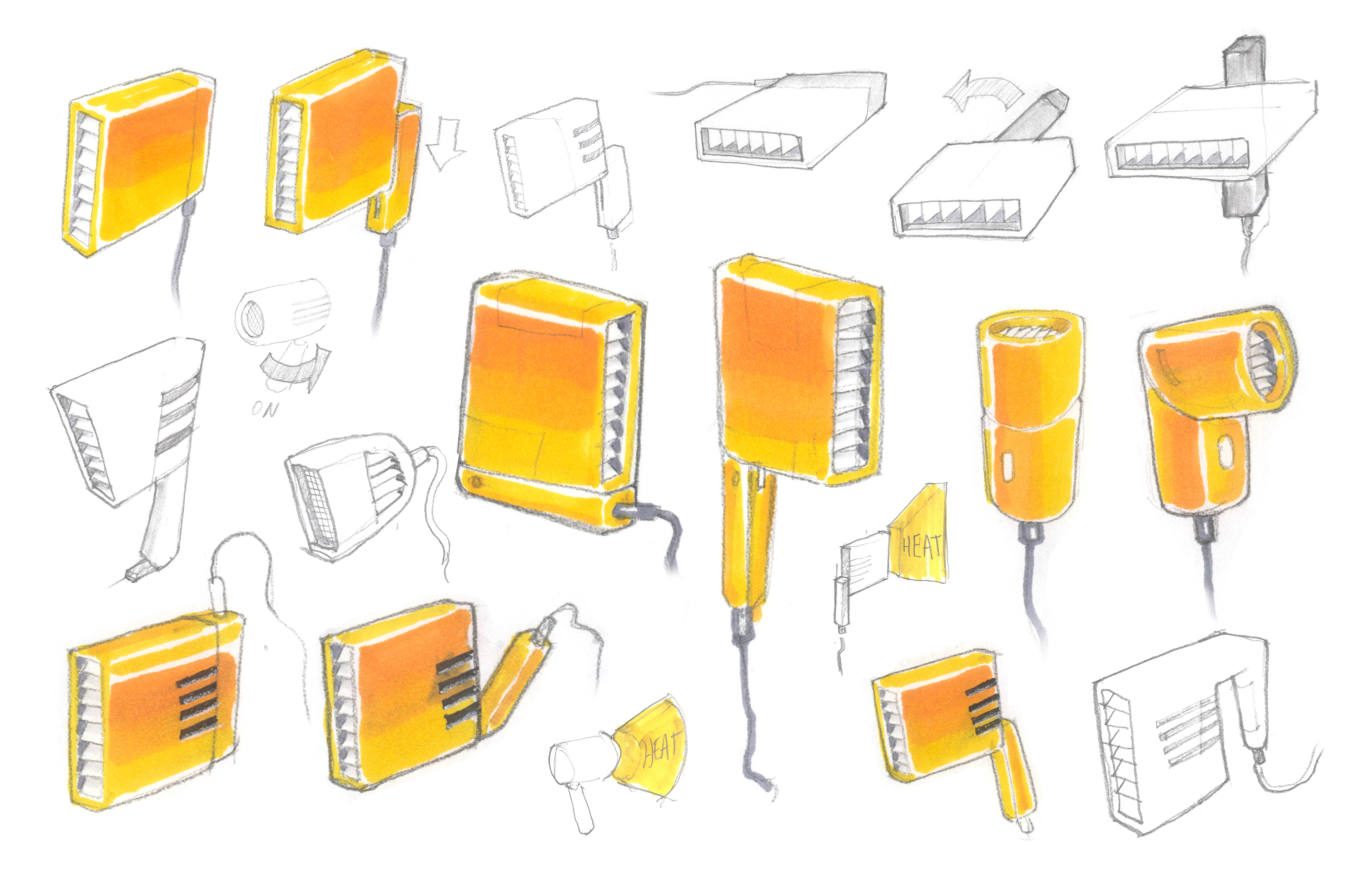 I needed a better understanding of how hair dryers were assembled so I examined internal components, fasteners and switches.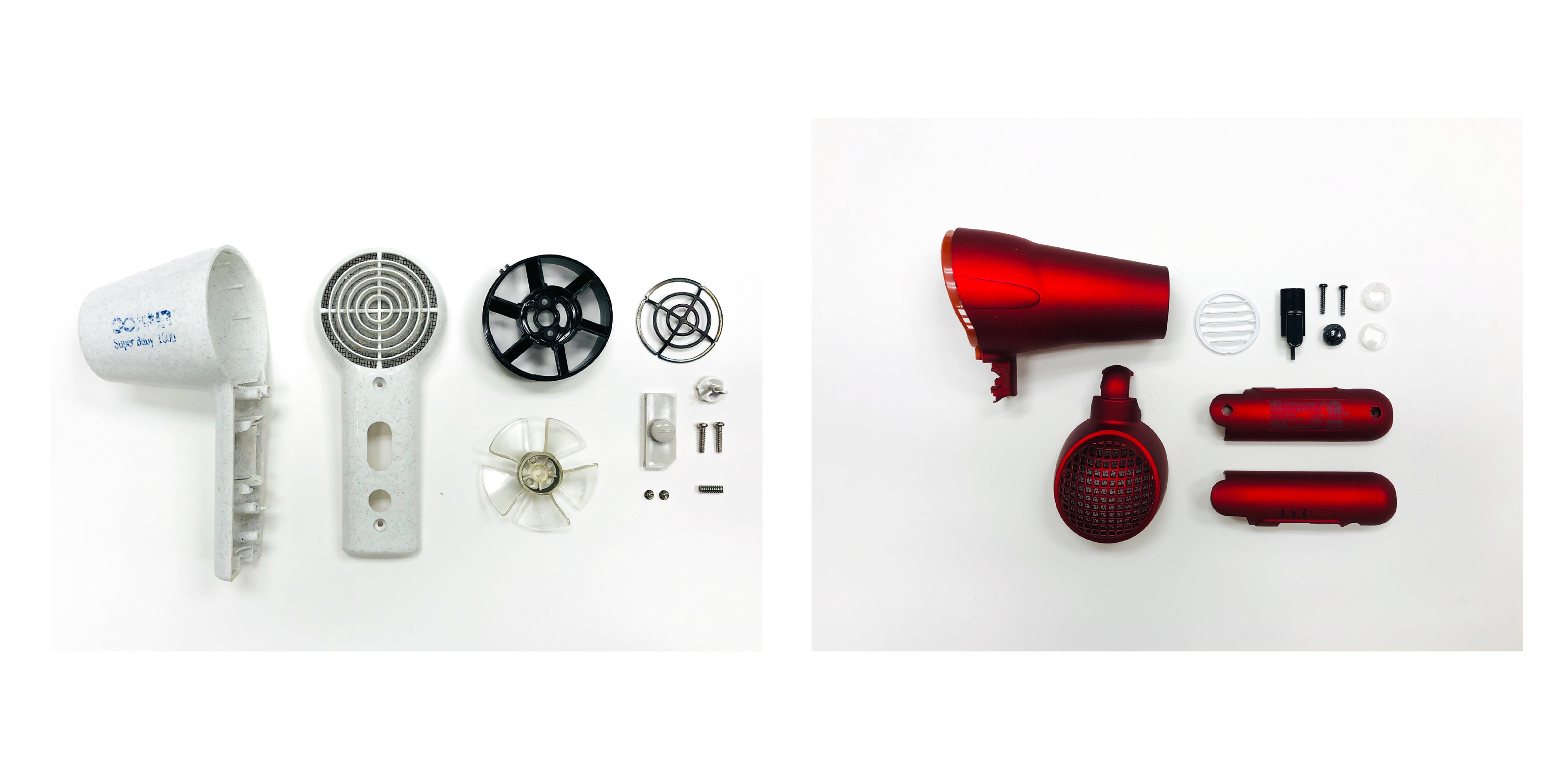 My product consumer was female and I took from colors found in my mood board.

I took a great deal of inspiration from river rocks. I explored different shapes that could accommodate internal components.