Project Duration:

10 weeks
Group Project:

Masaru Kiyota (https://www.masarukiyota.com)
My Role:

All tasks were shared - Sketching, clay modeling, 3D modeling, sanding, painting, photography, tech views, photo editing, graphic design.

 
Programs used:

Rhino 3D, Cura, Adobe Illustrator, Adobe Photoshop
Most young people do not wear helmets. 
The Oshel is designed to encourage young adults, specifically men, to wear a helmet while biking. It's designed to be stylish and modern with a urban attitude. The Oshel is designed referencing the urban environment around it, taking inspiration from automobiles by sampling panel lines and air intakes that provide a cohesive design language with the modern city boy. The Oshel is designed with a Lock It & Leave It vent system that allows the user to lock the helmet with their bike and leave it without worry of theft. White was selected for its neutral color so the helmet could be worn with any outfit.
91% Percent of all fatal bike accidents in New York City were 

helmet-less

, and of this statistic, 96% were men. The estimated number of injuries in the United states territories was 534,743 in 2016. 148,946 were female and 385,797 were males.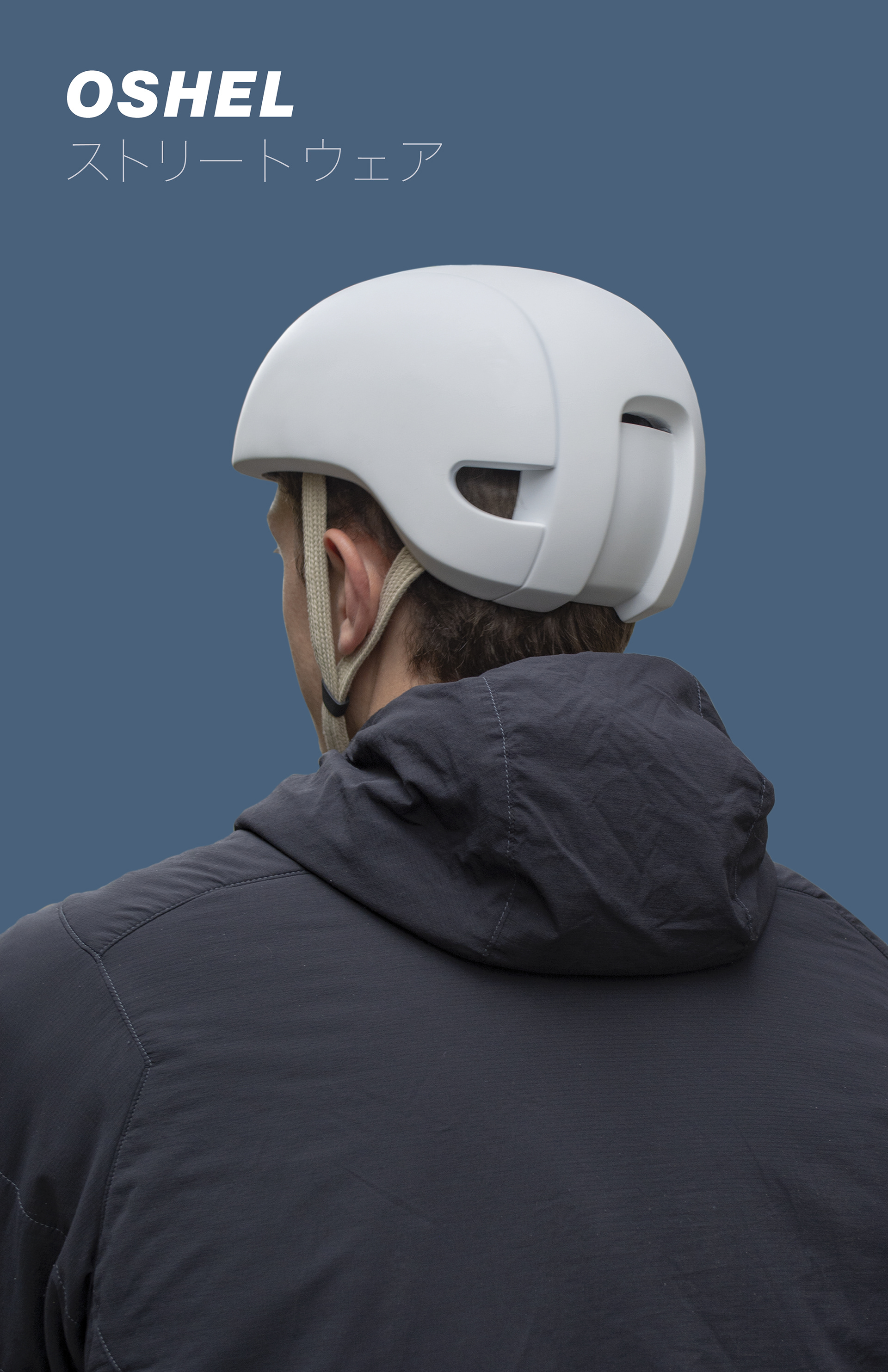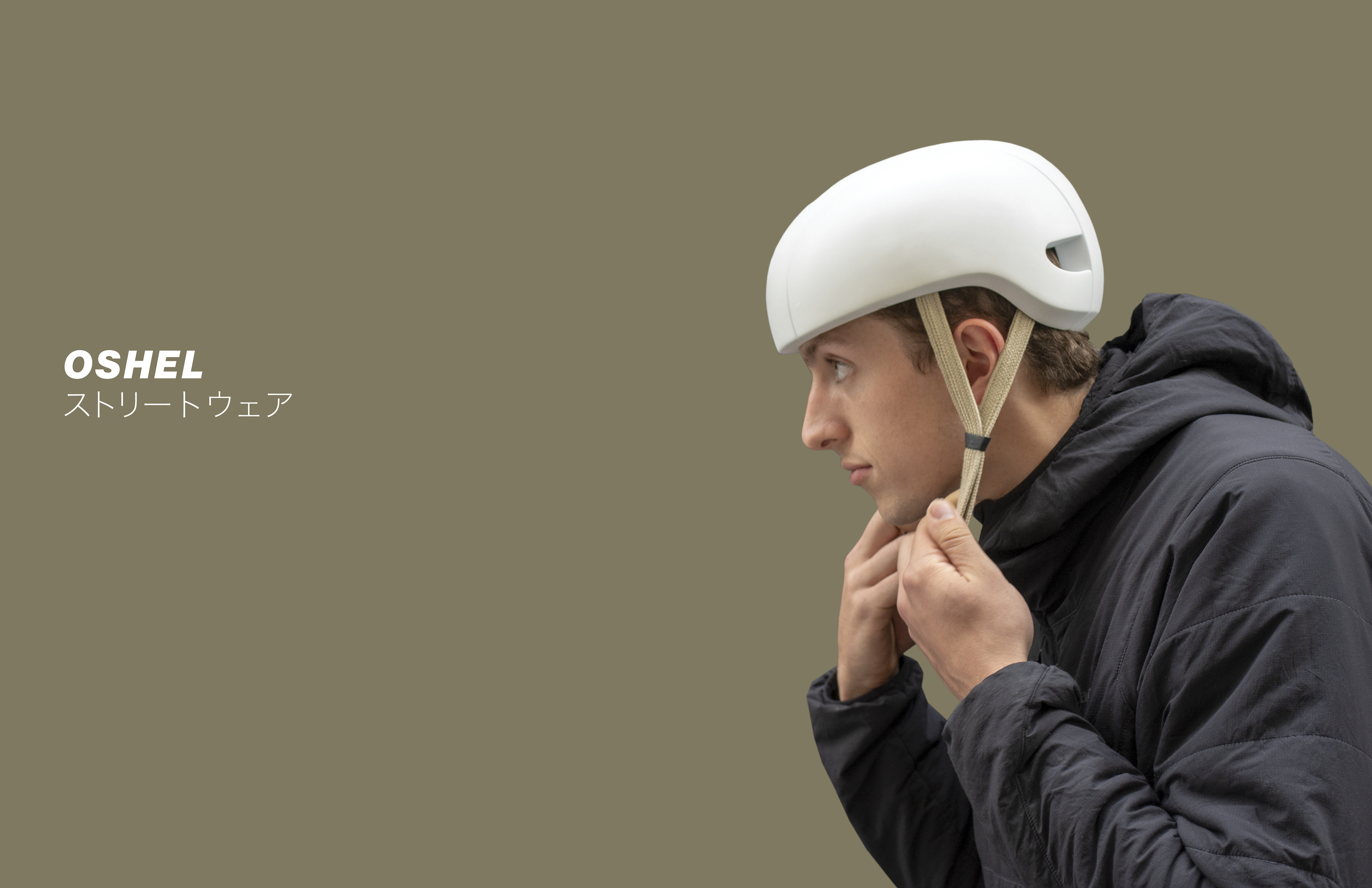 People don't like to carry around their helmet‭. ‬The Lock It‭ ‬&‭ ‬Leave It vent system allows for the Oshel to be locked up with a bike at any‭ ‬given destination‭. ‬Two 22mm by 35mm holes on the back side of the Oshel allows for‭ ‬all standard 16mm bike lock to fit with ease‭.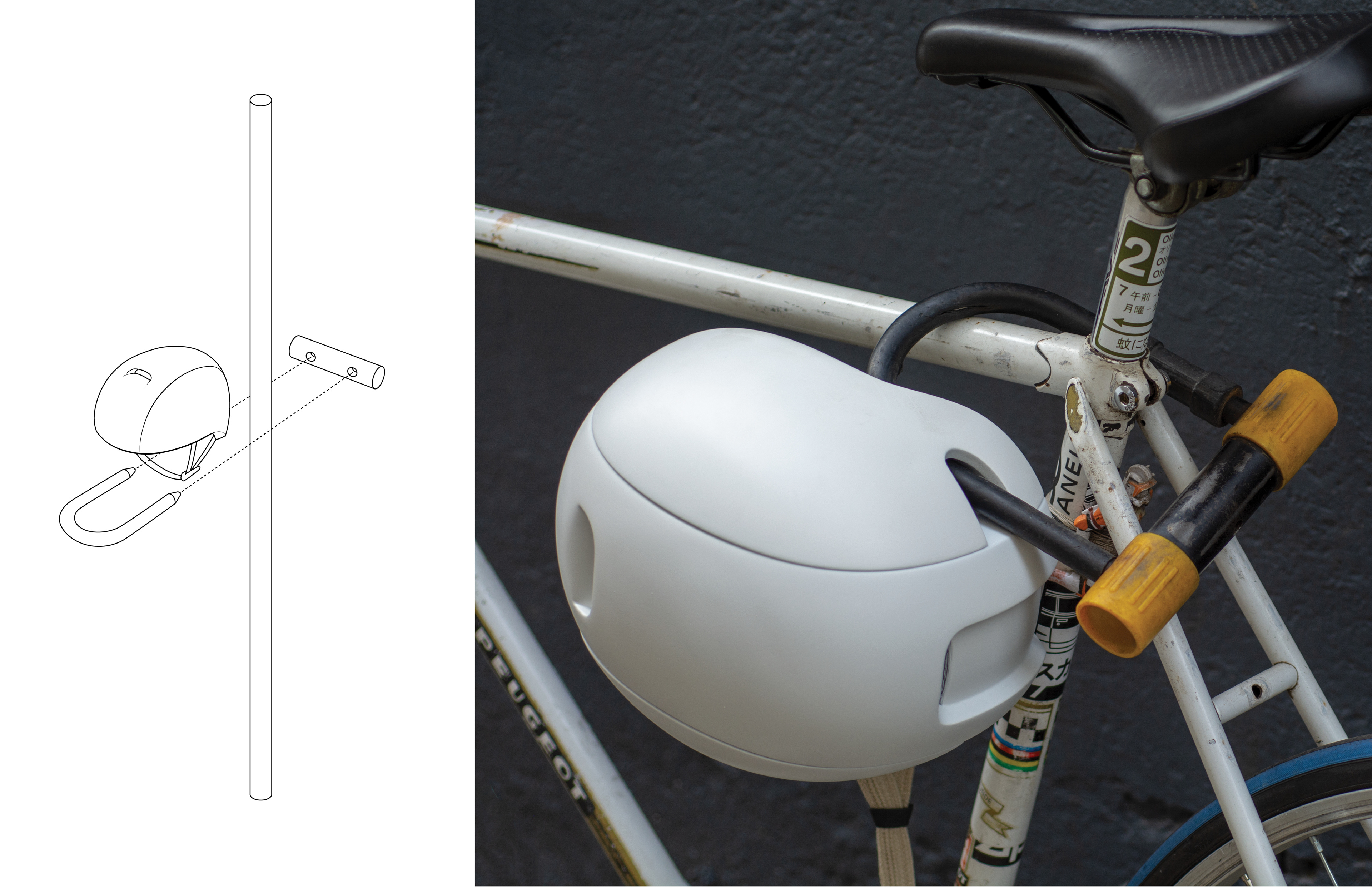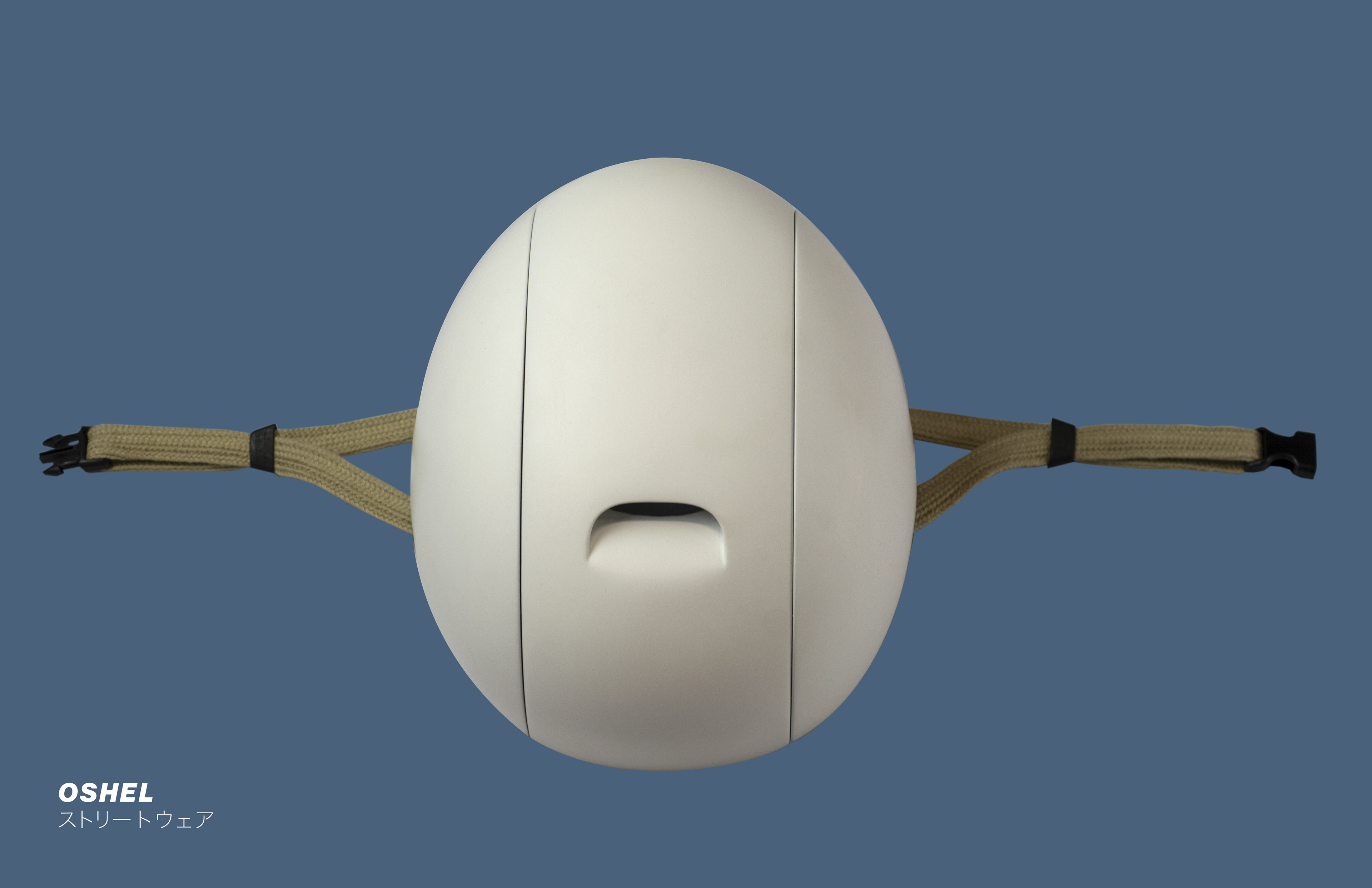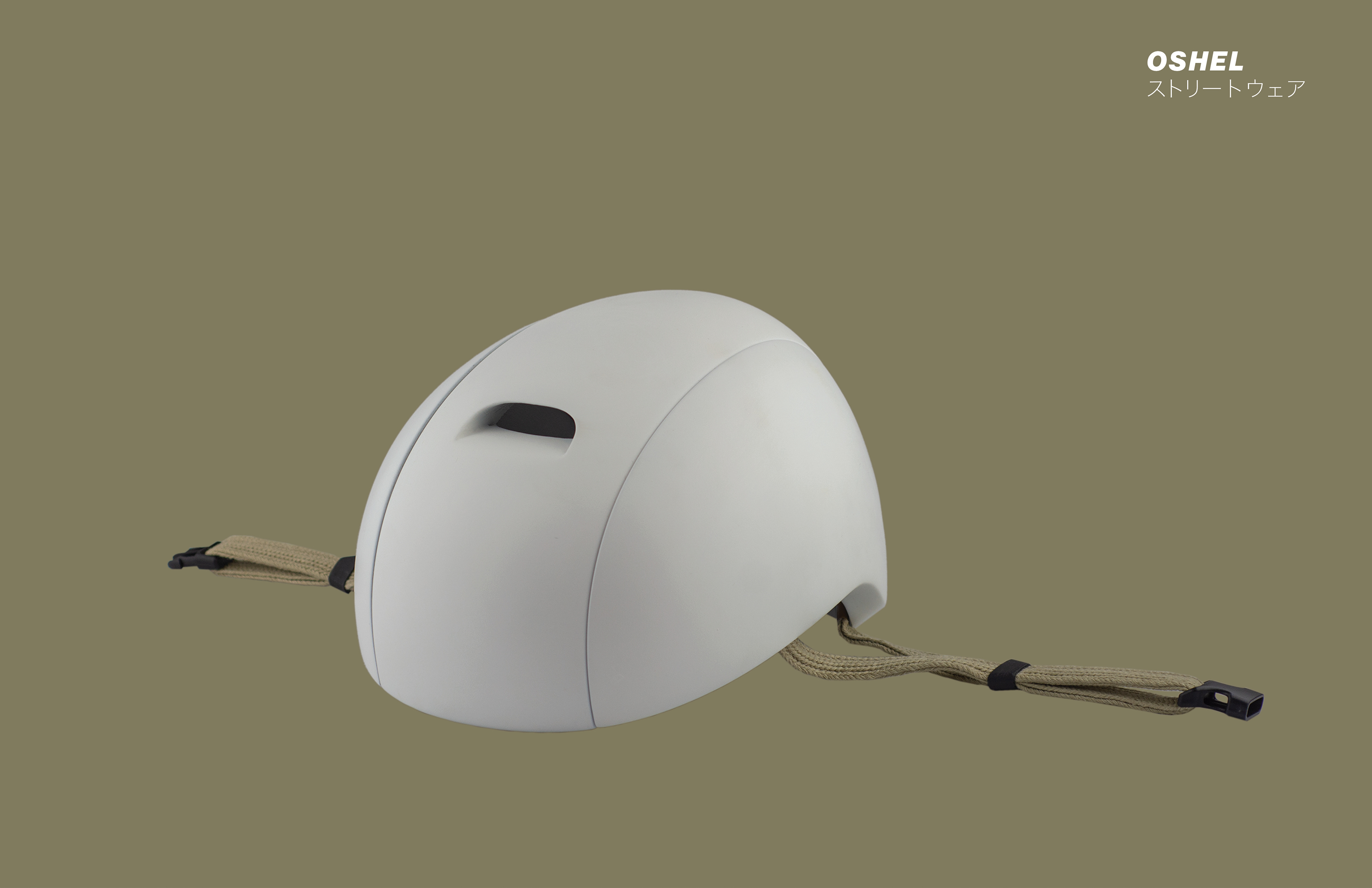 We created a brand and design language based off streetwear trends. We wanted to influence young men through fashion and advertisement. We wanted to create a fashion item built around the idea that it is cool to wear a helmet as piece of self-expression and not a sign of weakness.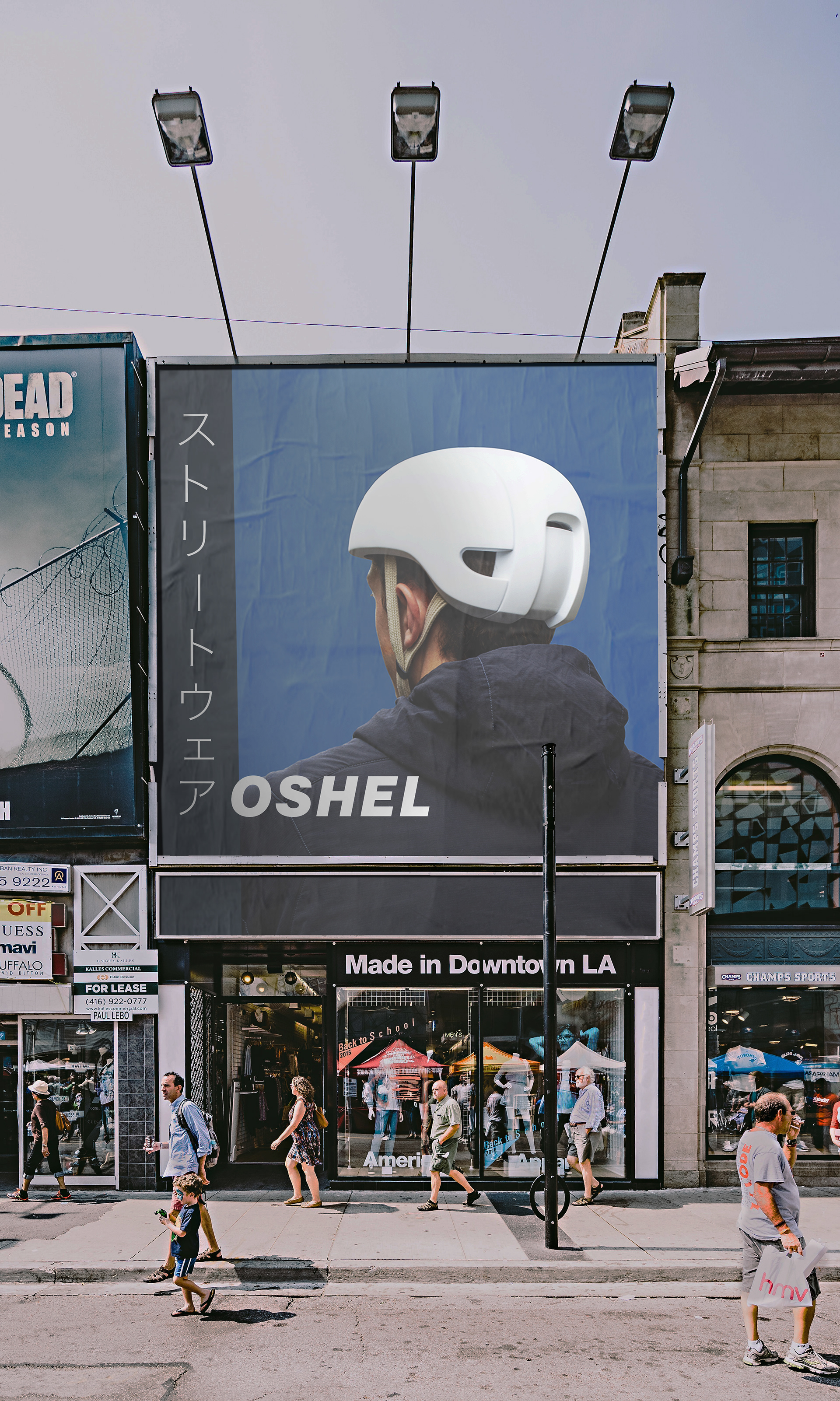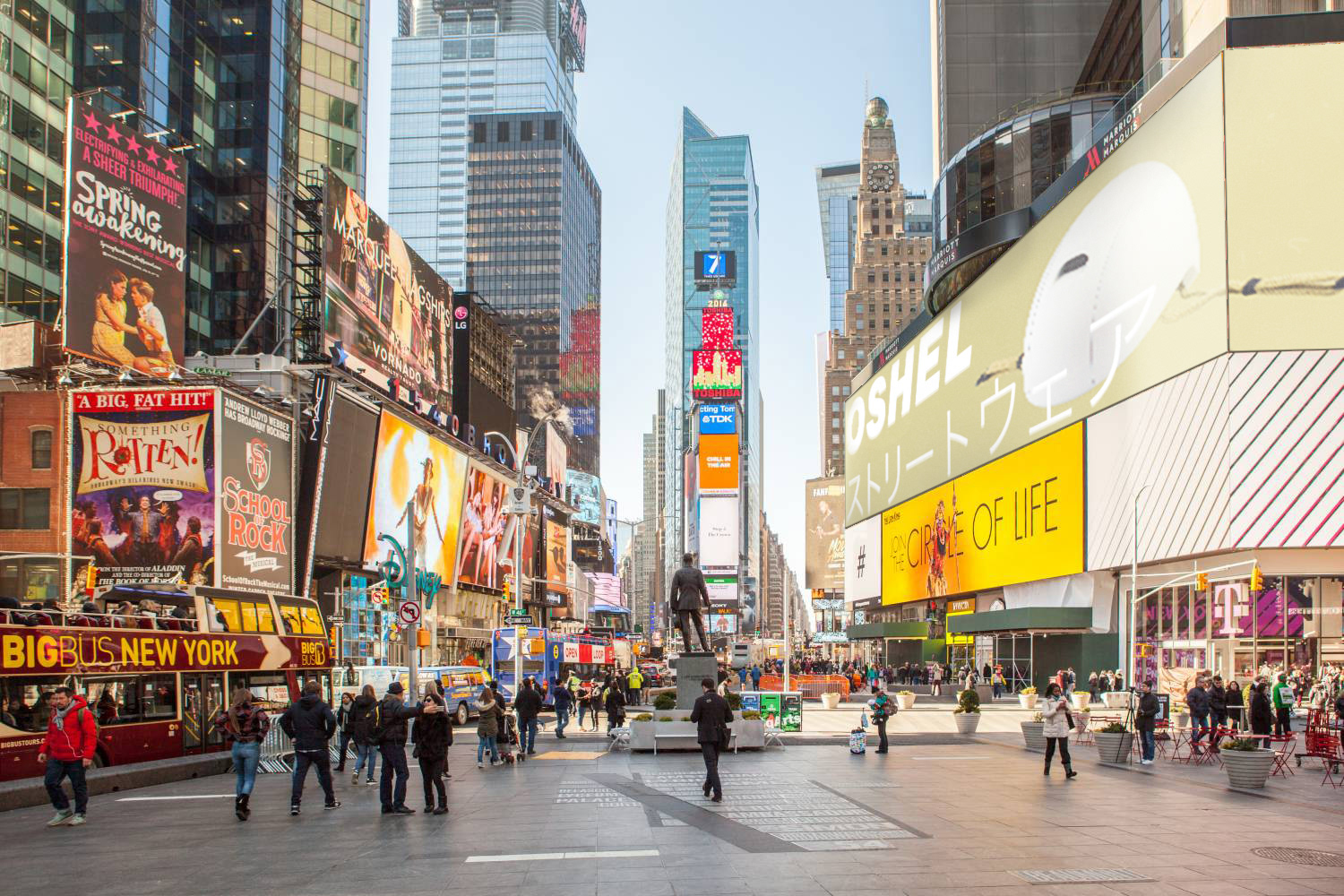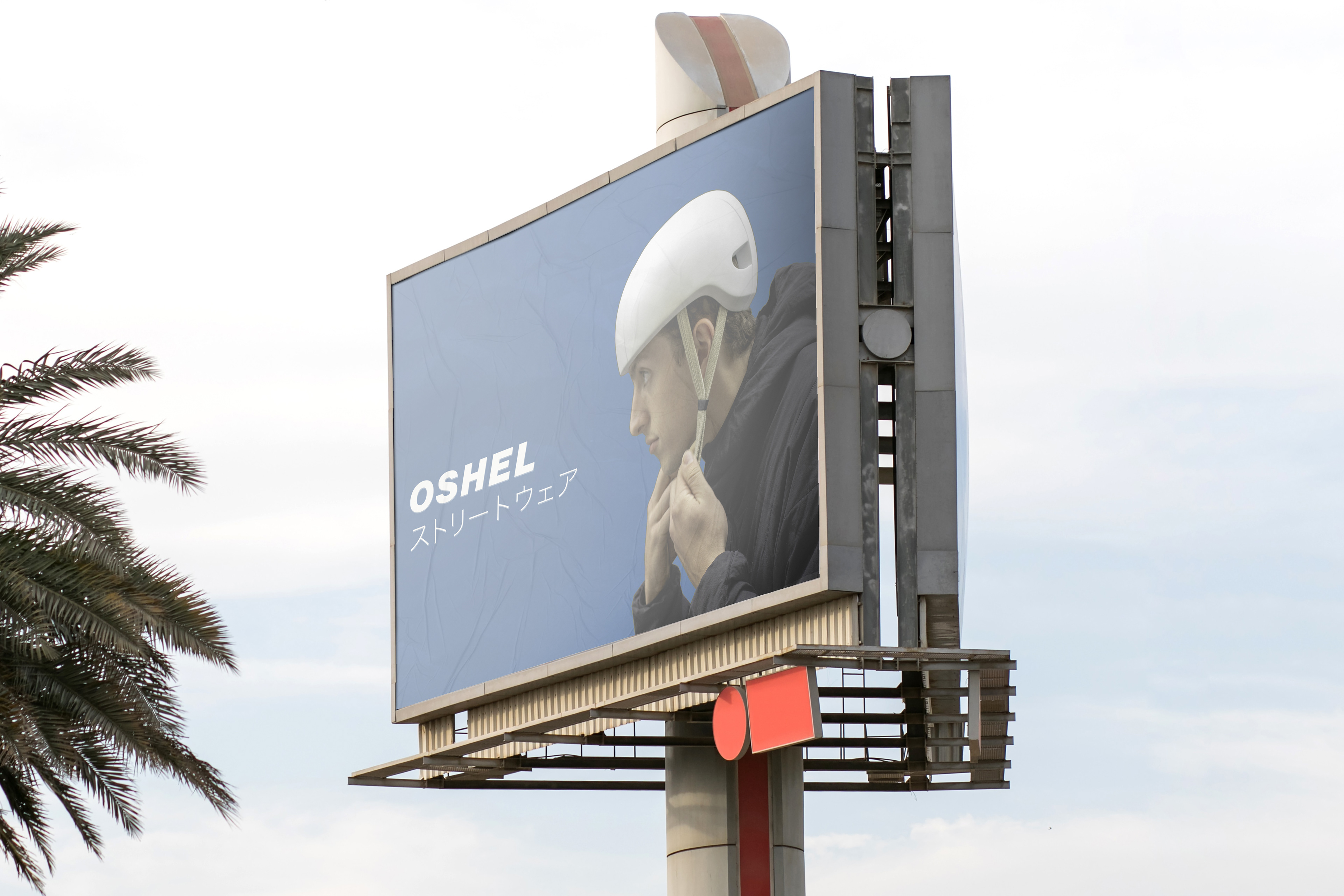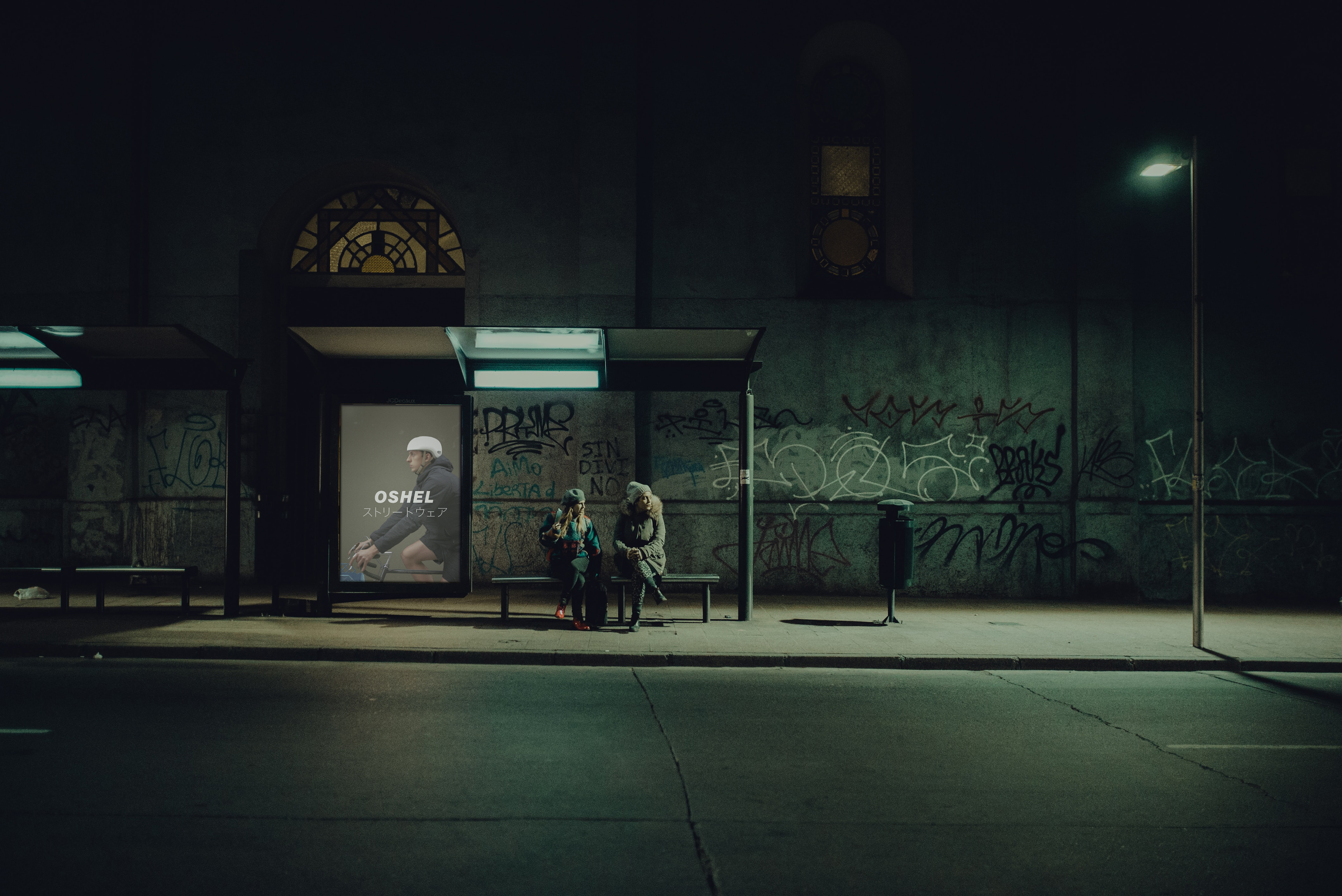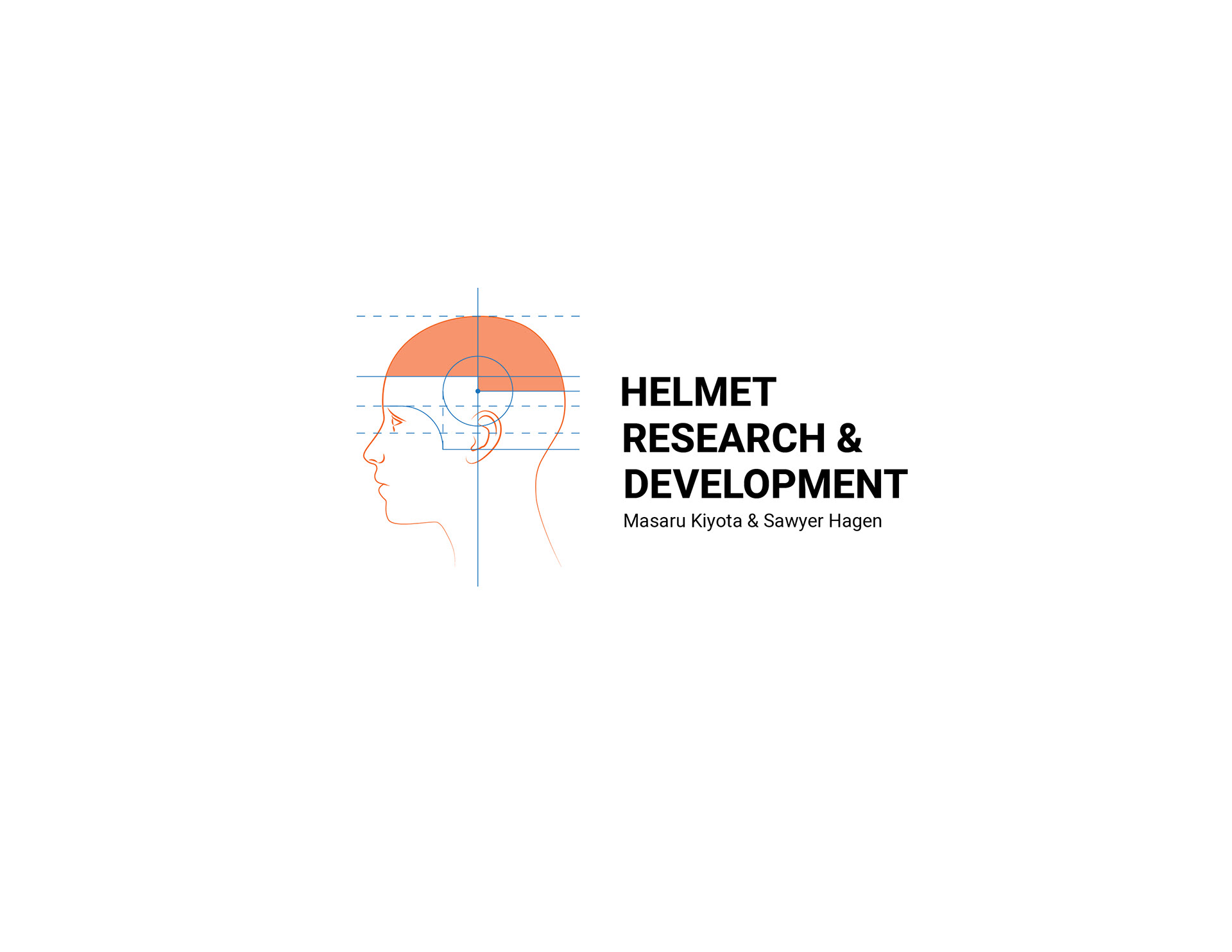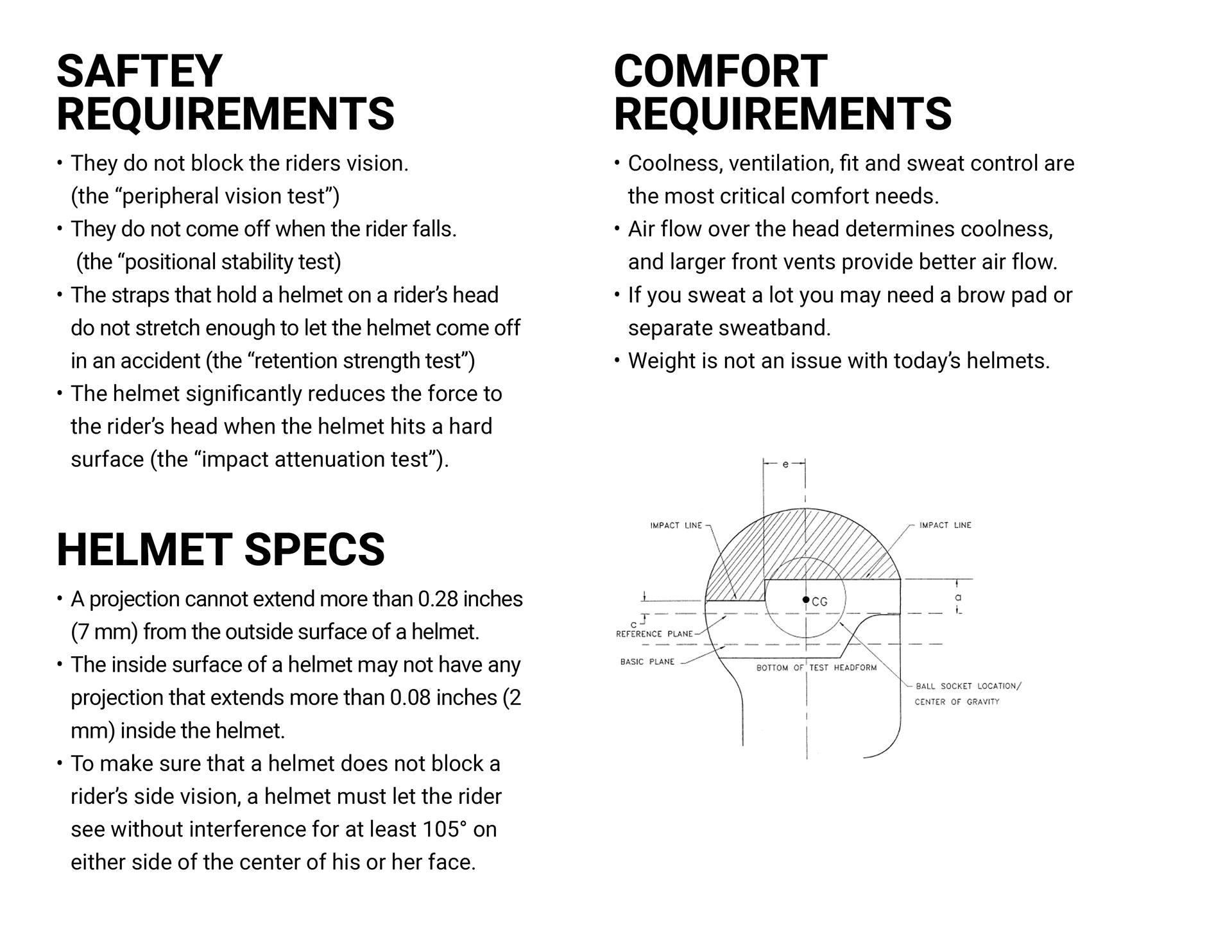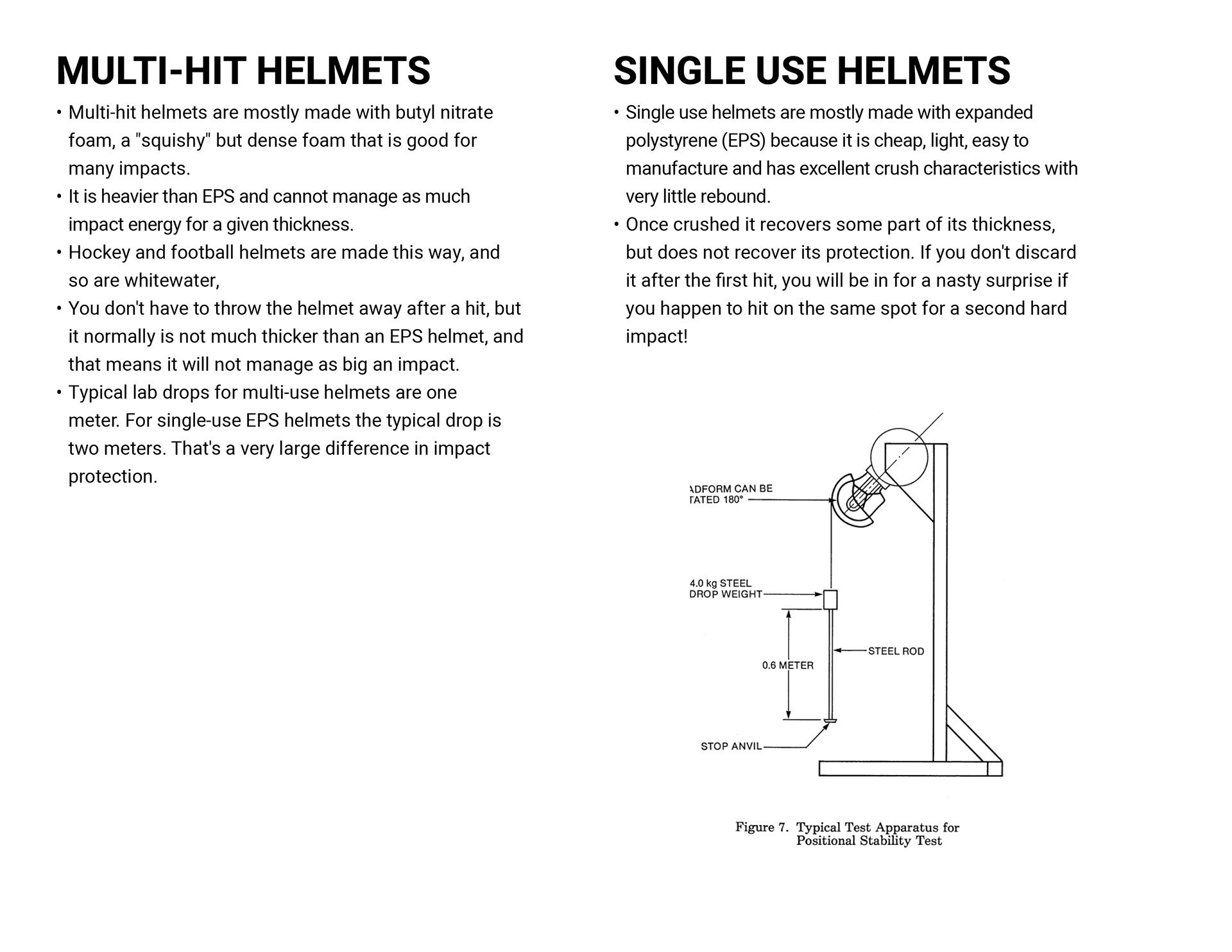 Existing Product Analysis
We analyzed vent sizing and helmet proportions of the Giro Sutton Helmet. We believed the minimal vent placement was an appropriate source of inspiration for our helmet's styling. Yet, this helmet felt "military grade" and we wanted to create something that would directly correspond with its environment.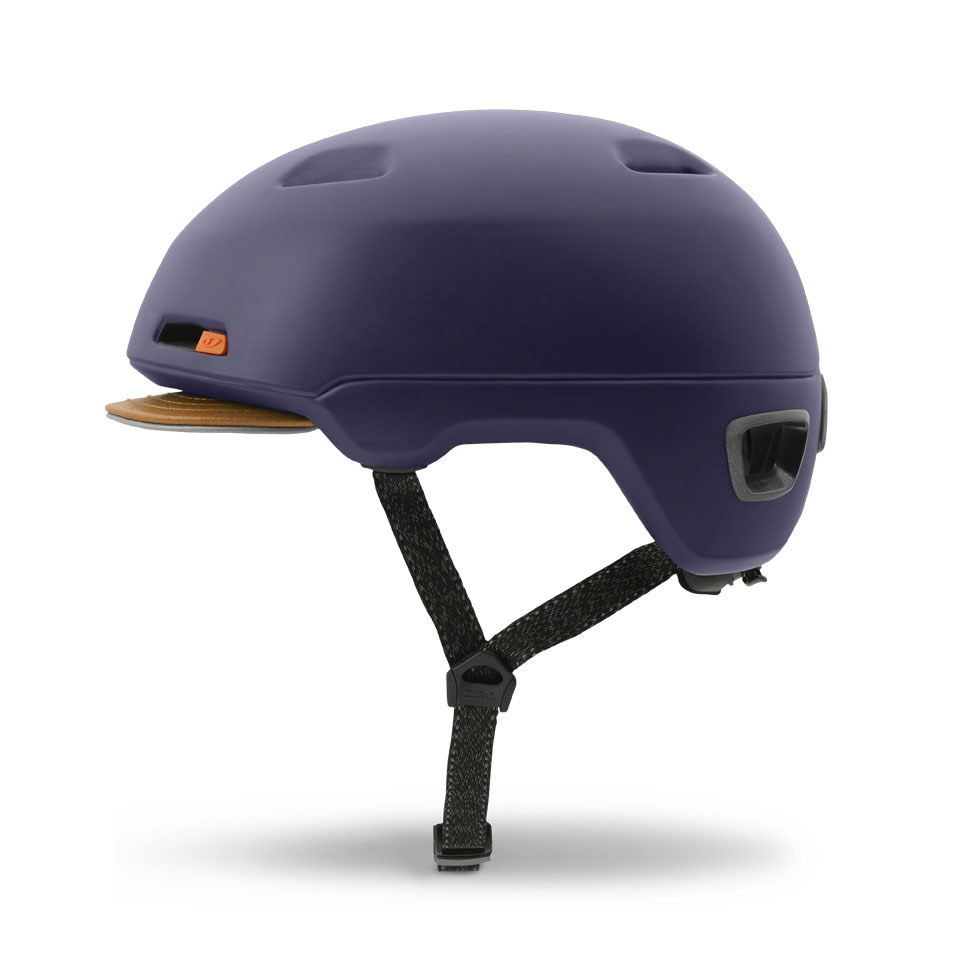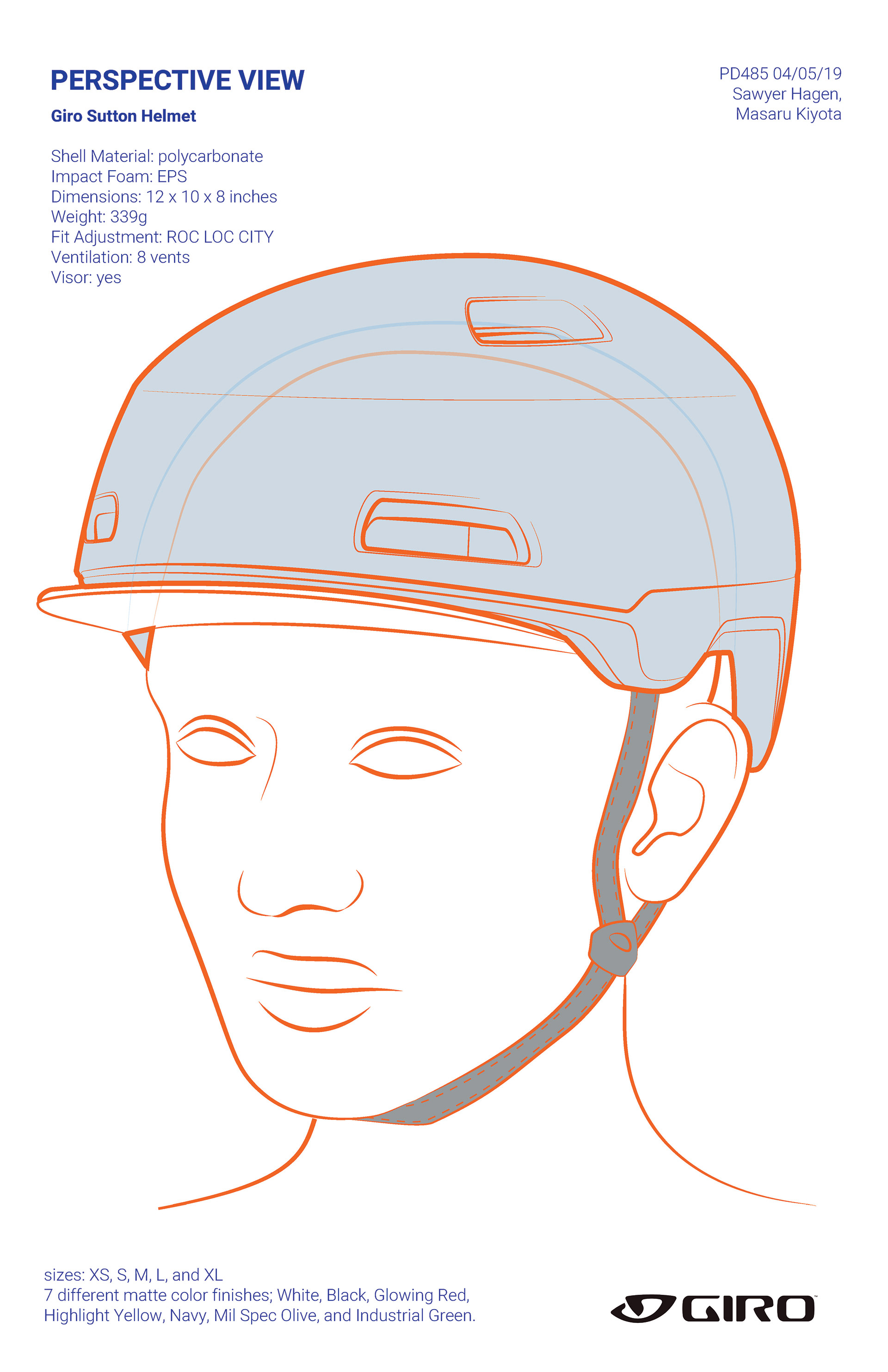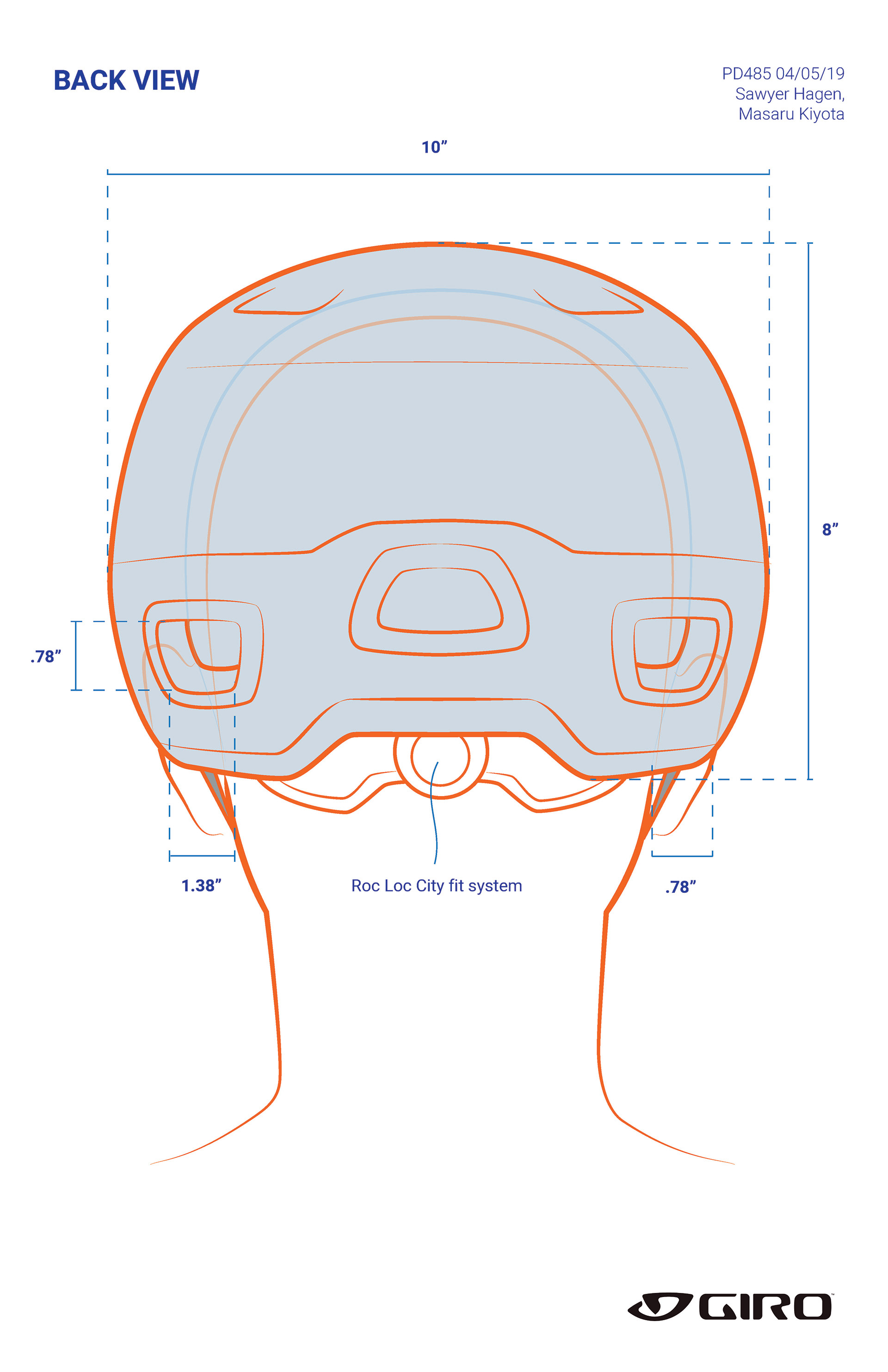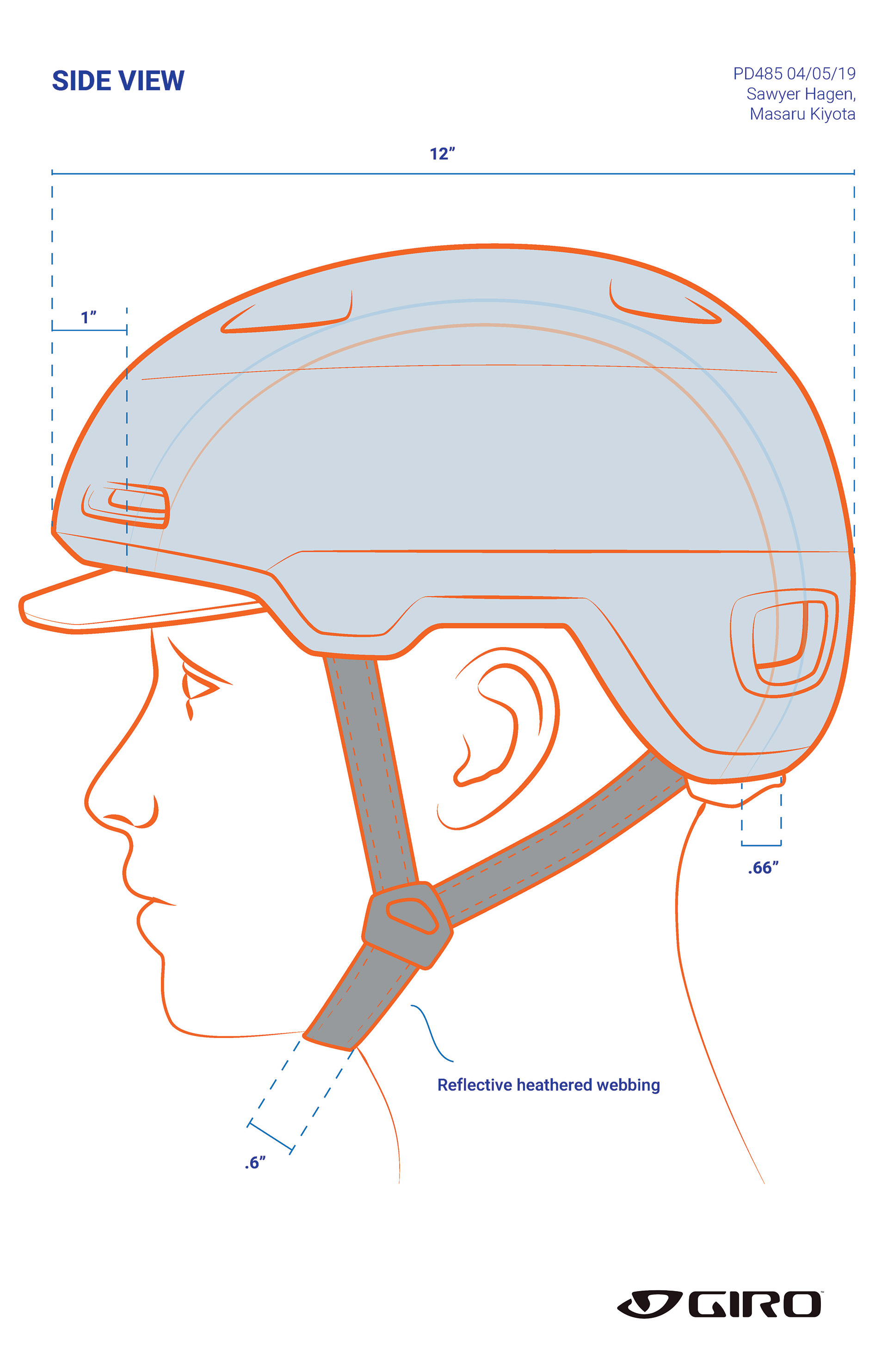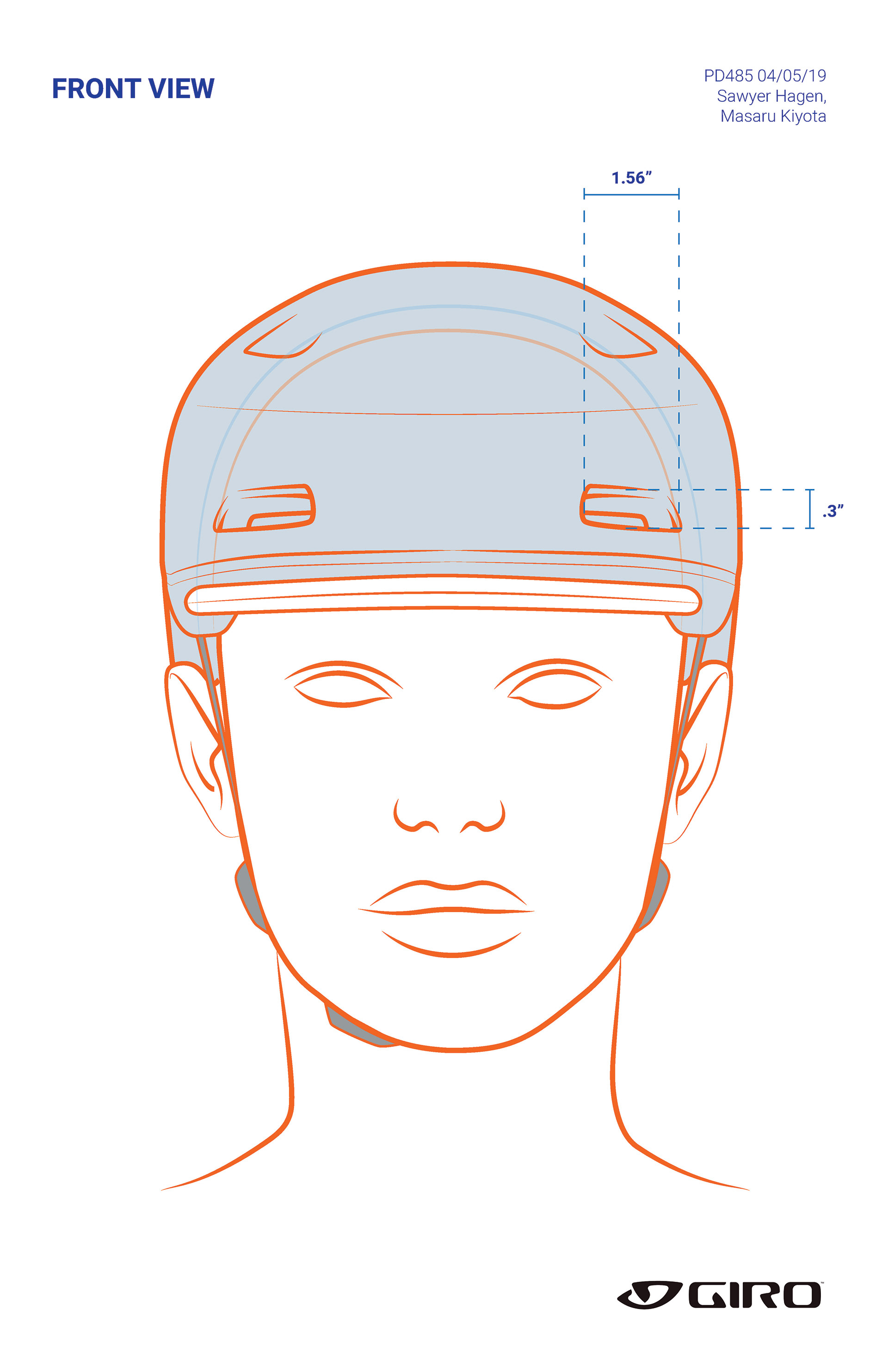 We took a great deal of design inspiration from cars. We examined intakes, panel lines, vents and head lights. For example, the back vent of the Oshel Helmet was inspired the Lamborghini Countach.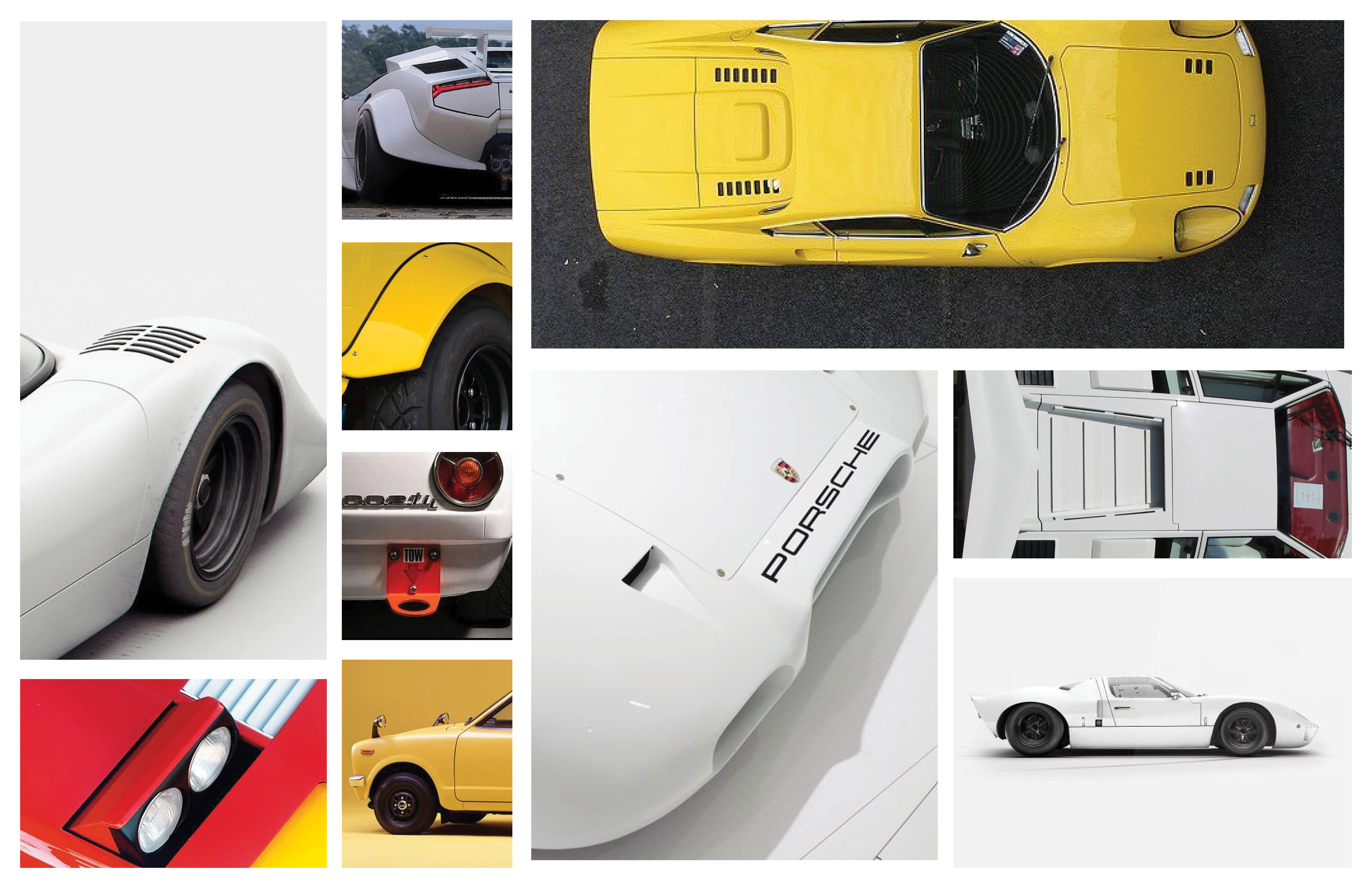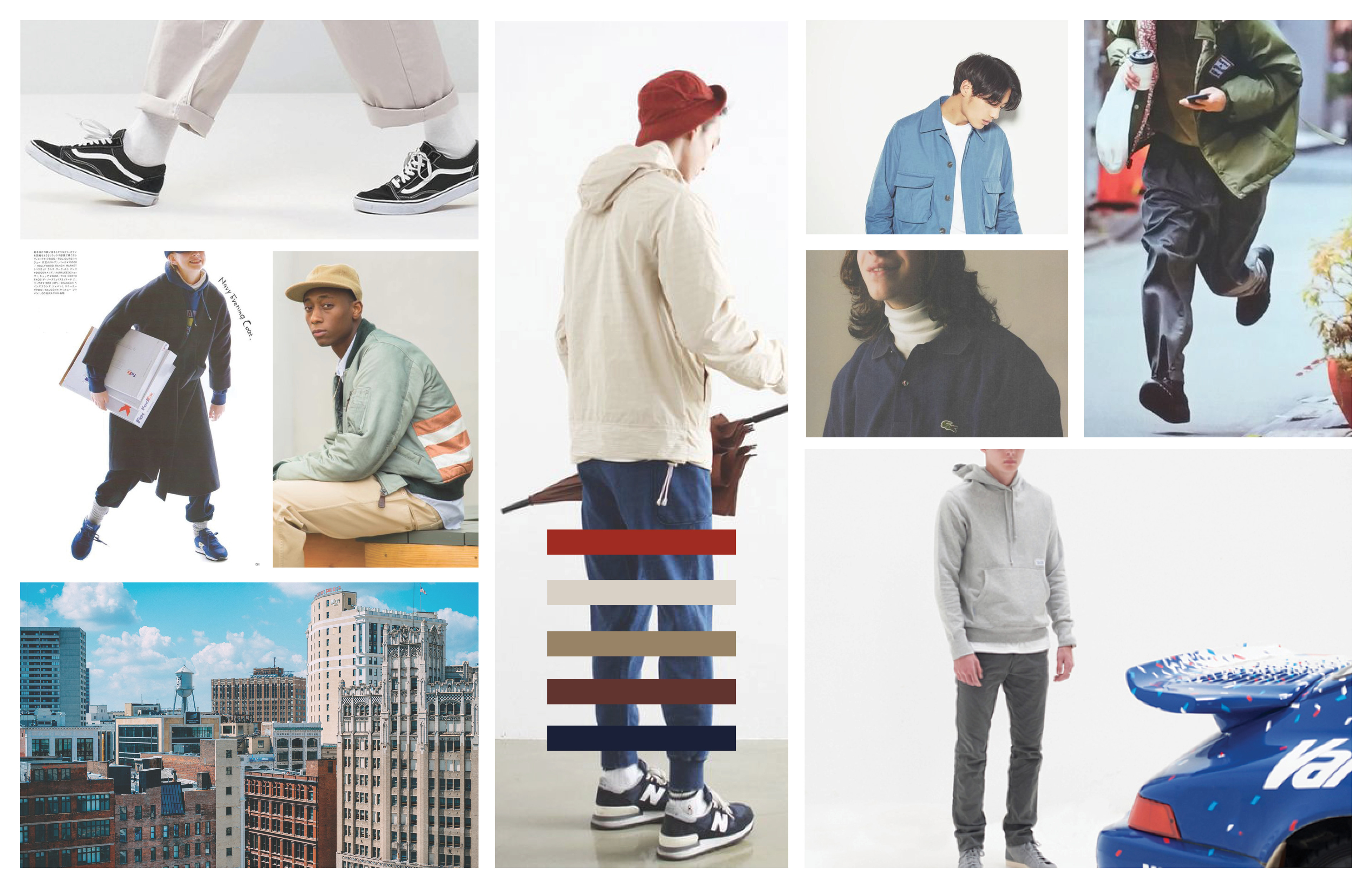 We defined a fashion-conscious user and created a board to help us better understand our creative direction. 
We modeled our first helmet concept in Rhino, then laser cut 2D section profiles of our design to get a plywood skeleton. From here we applied automotive clay to the armature and added and subtracted design features as we thought necessary.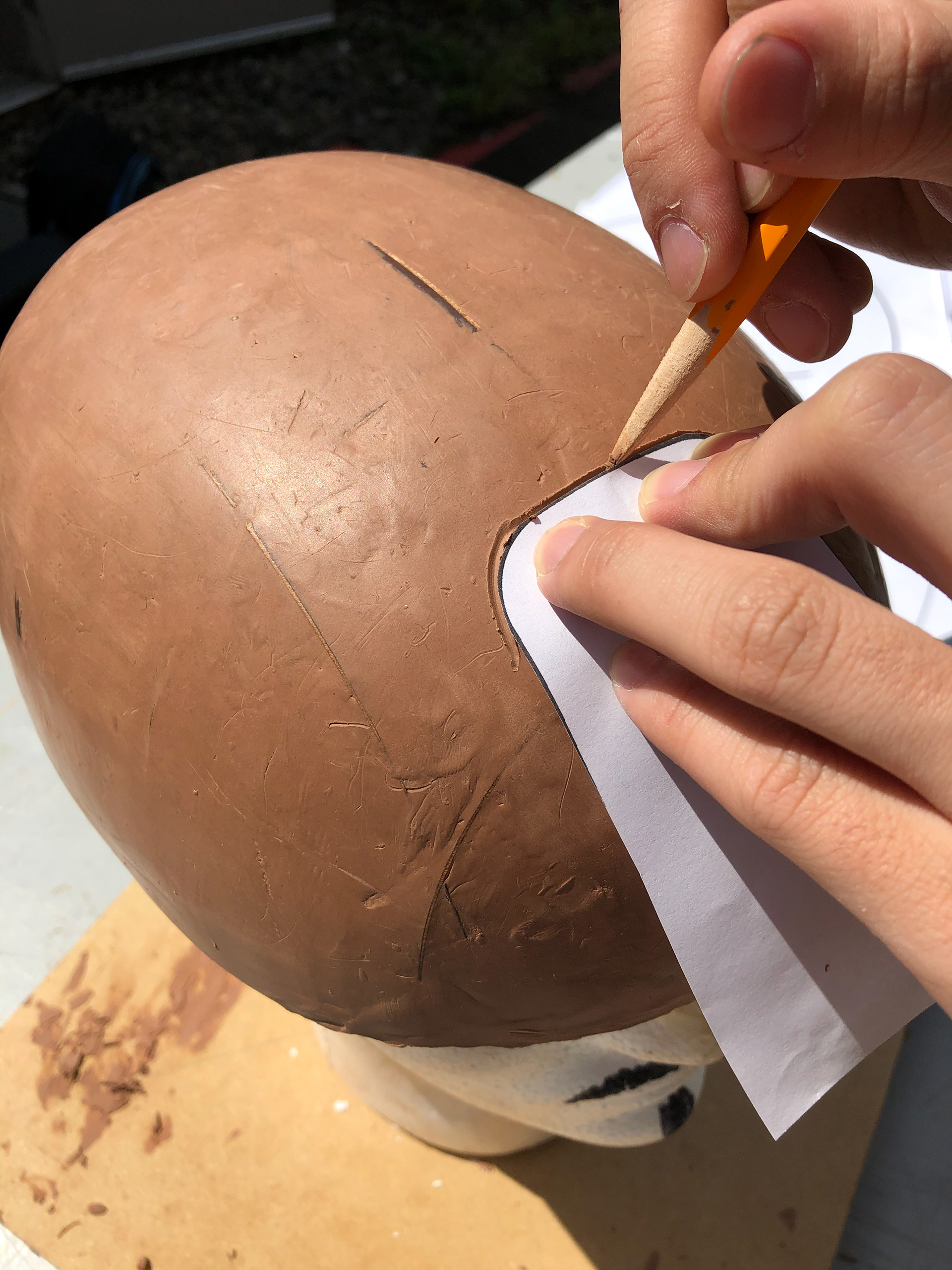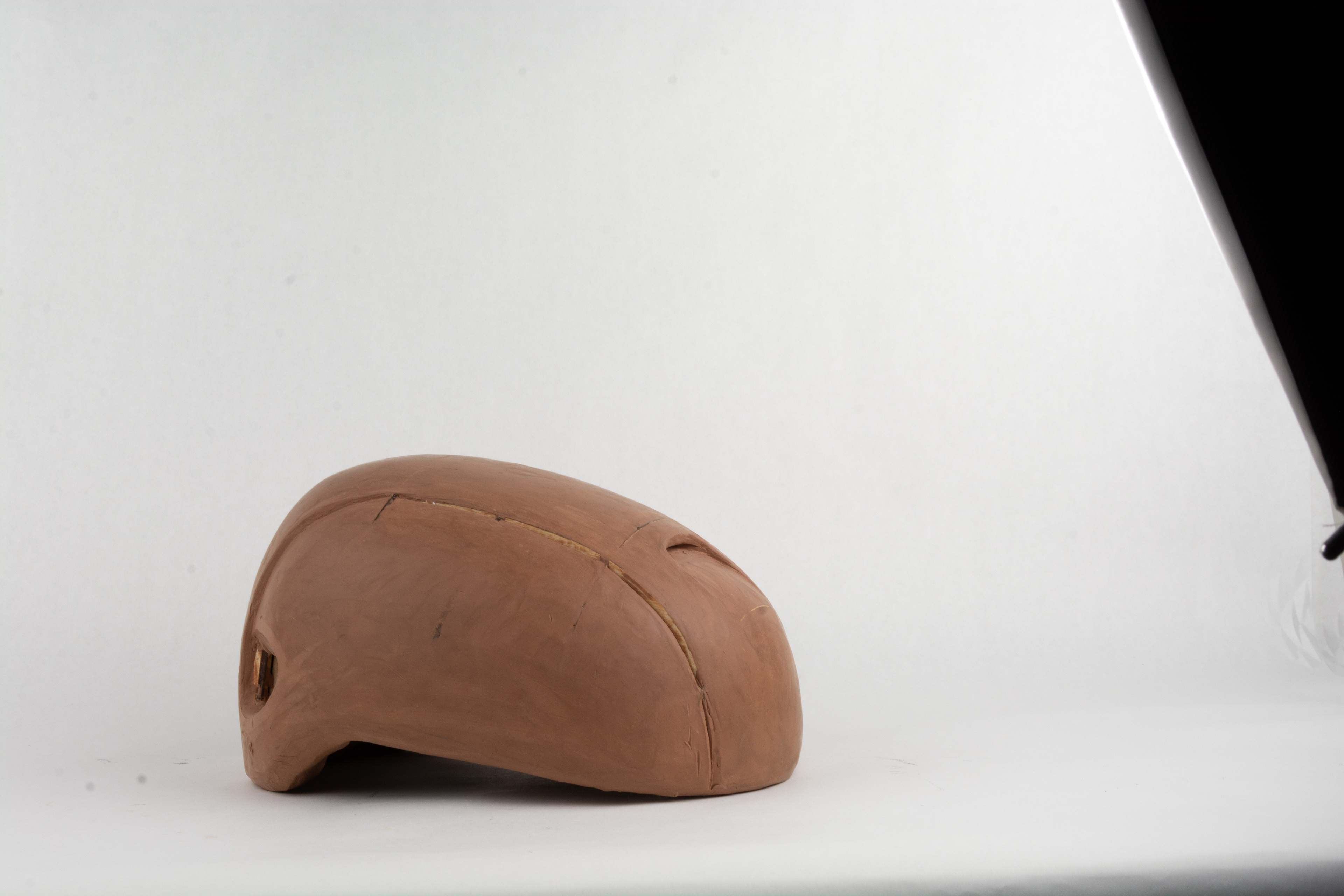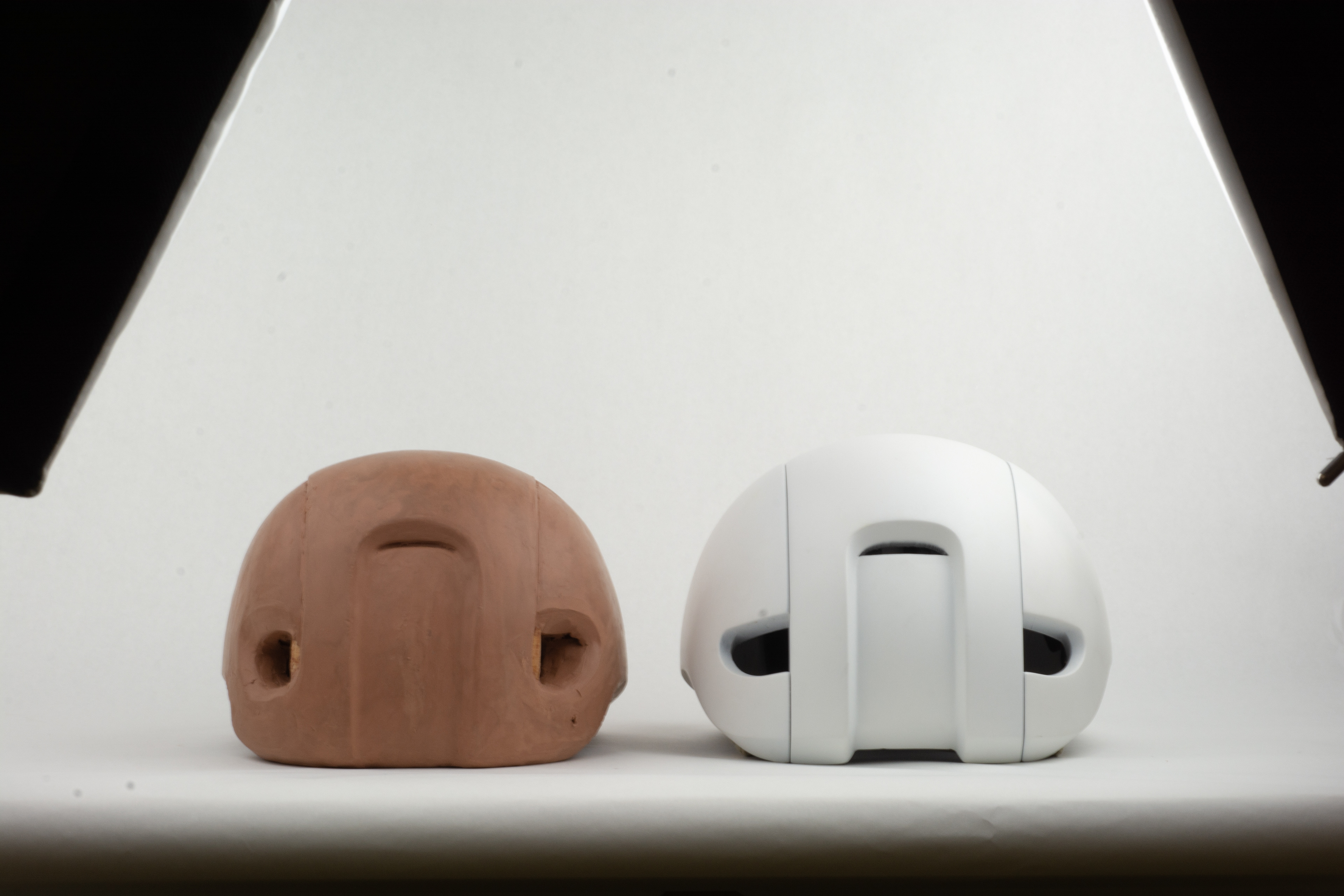 From the clay model exploration we determined that our helmet surface was too simple and would not meet the stylized criteria of our demographic. Again we reference car models and add parting lines to unify the front with the back of the helmet. For this prototyping exploration we CNCed MDF and vacuum formed polystyrene.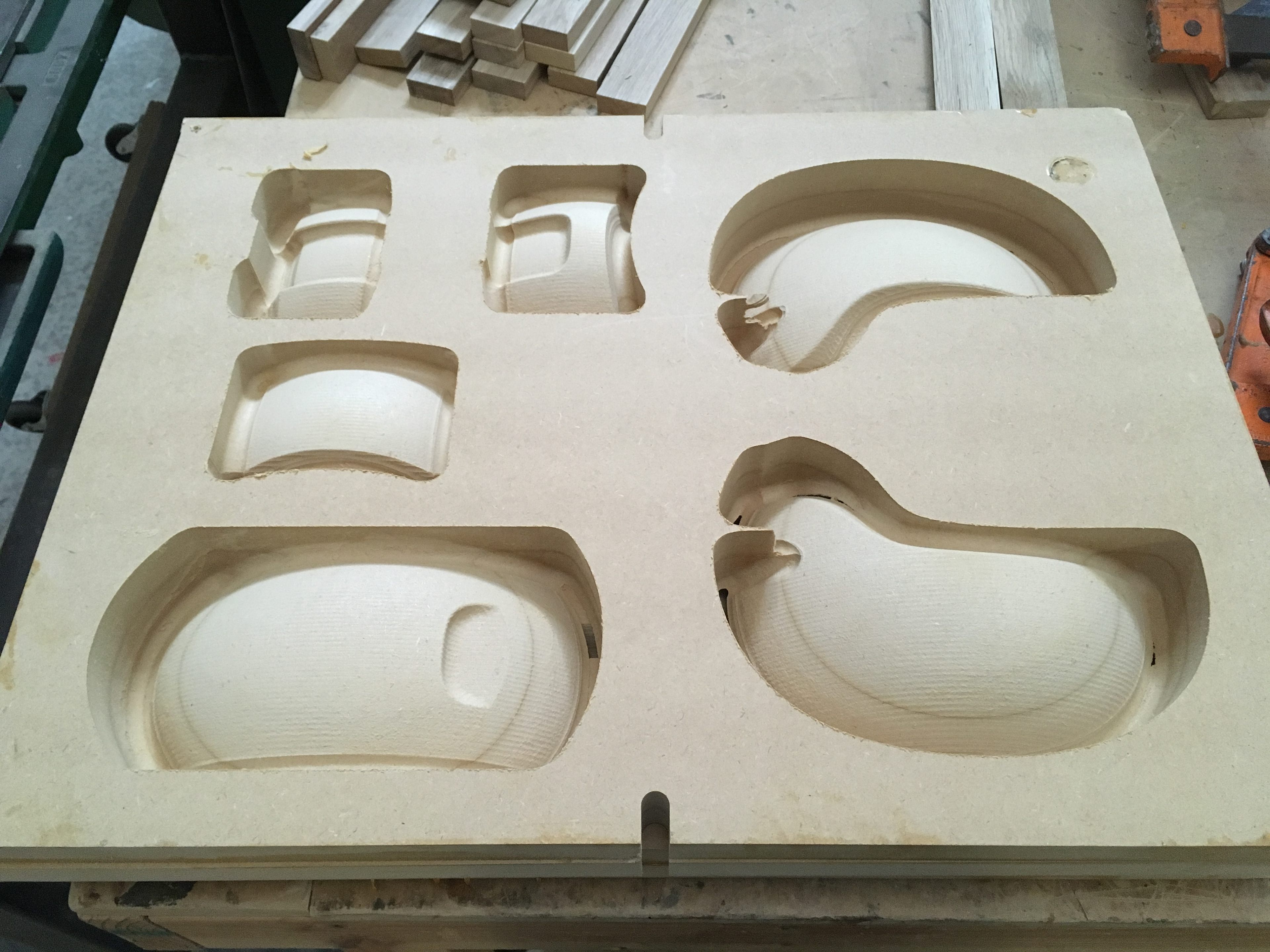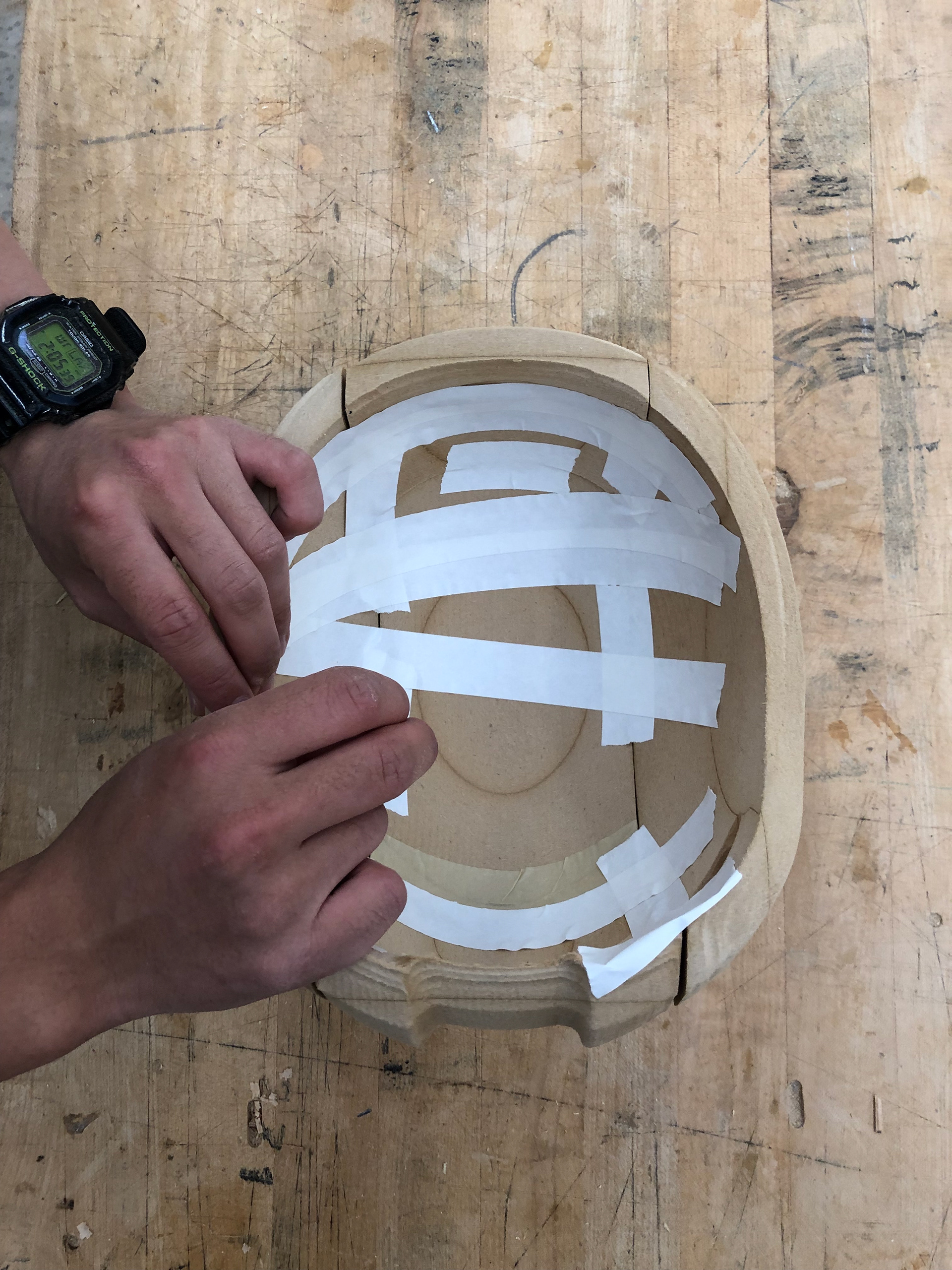 We used a failed 3D print and vacuum formed shell to experiment with parting line, color and strap choices.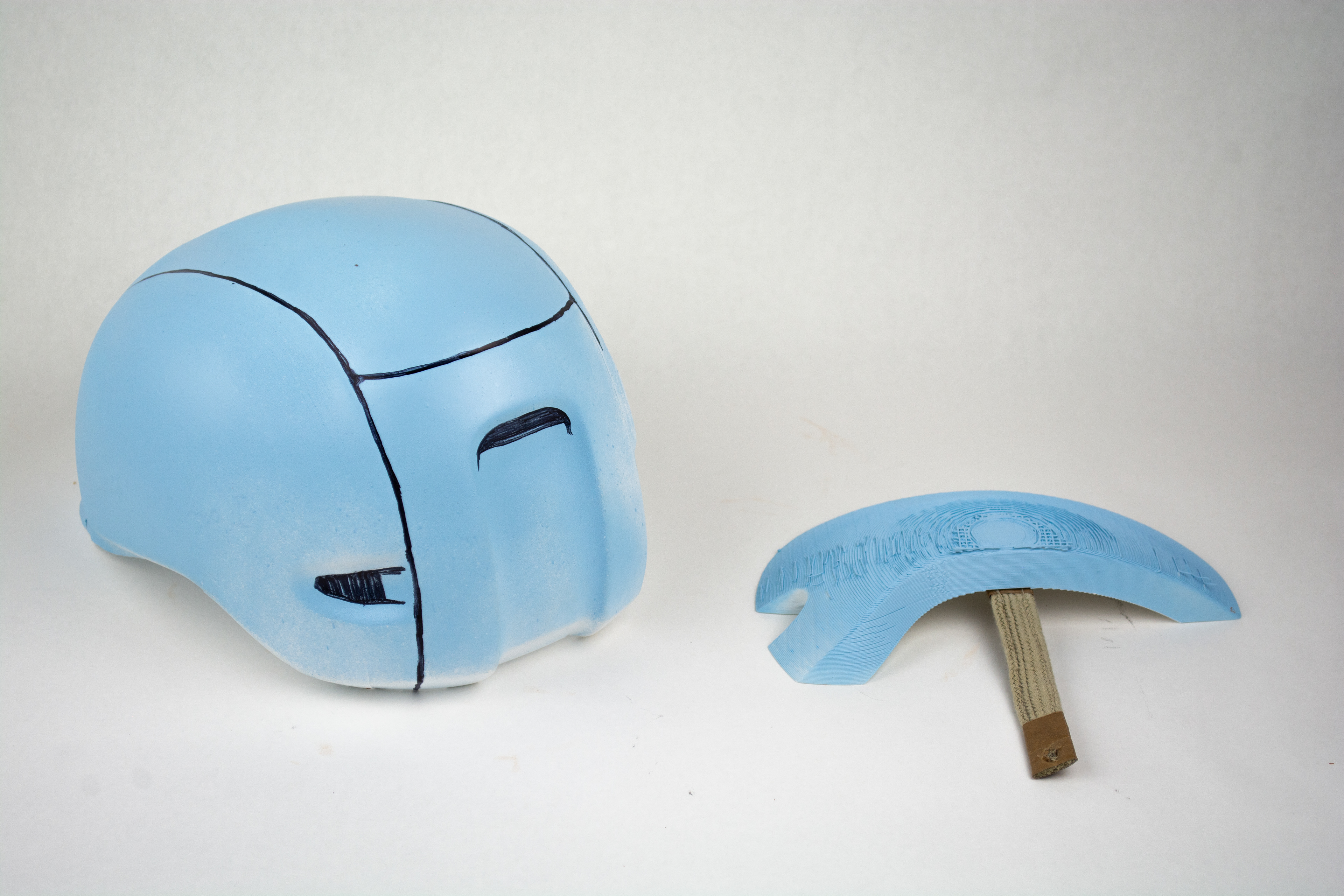 We used wood and polymer based filler to smooth filament layers on our 3D prints. To apply the fillers we used an old credit card as an applicator.
Final Appearance Model: 3D-printed PLA2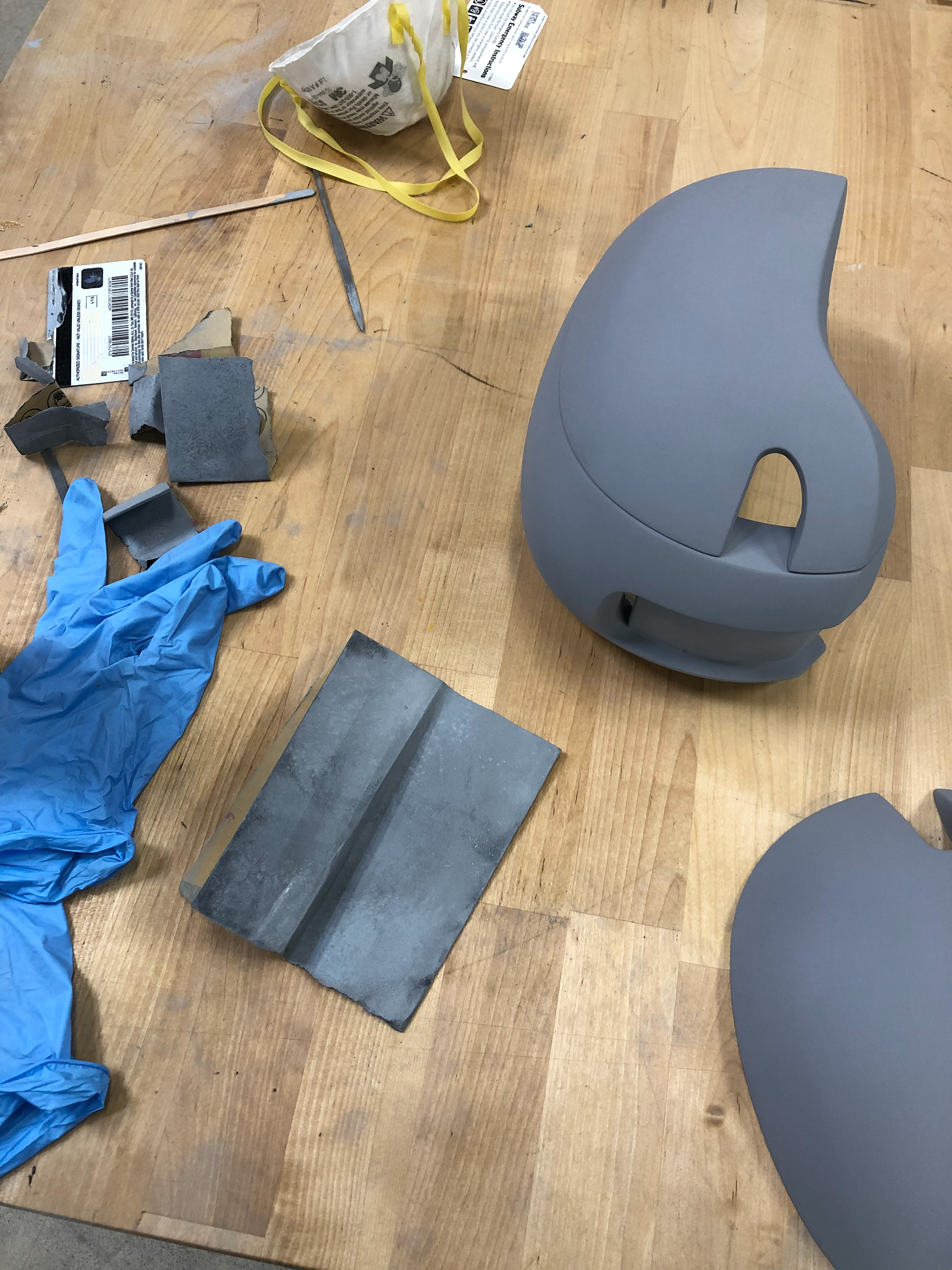 We wanted to present our concept in a way we would advertise it. Masaru Kiyota discovered Nicolas Chalmeau (@yuthanan__) on Instagram and we decided that his branding style matched that of our user. We used it as creative fuel to brand the Oshel Helmet.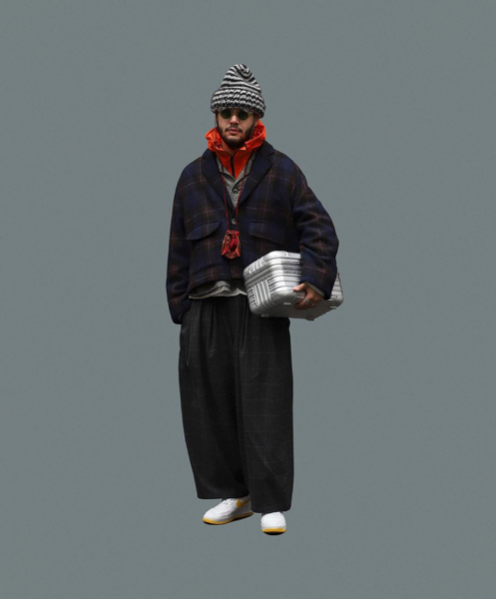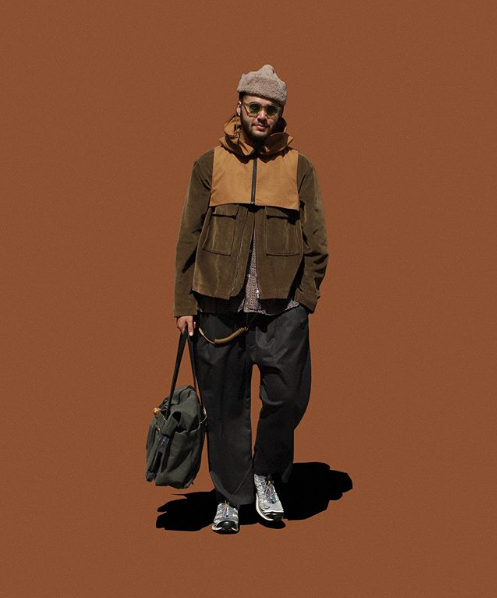 We used Adobe photoshop to mask and add monochrome colors to our photos.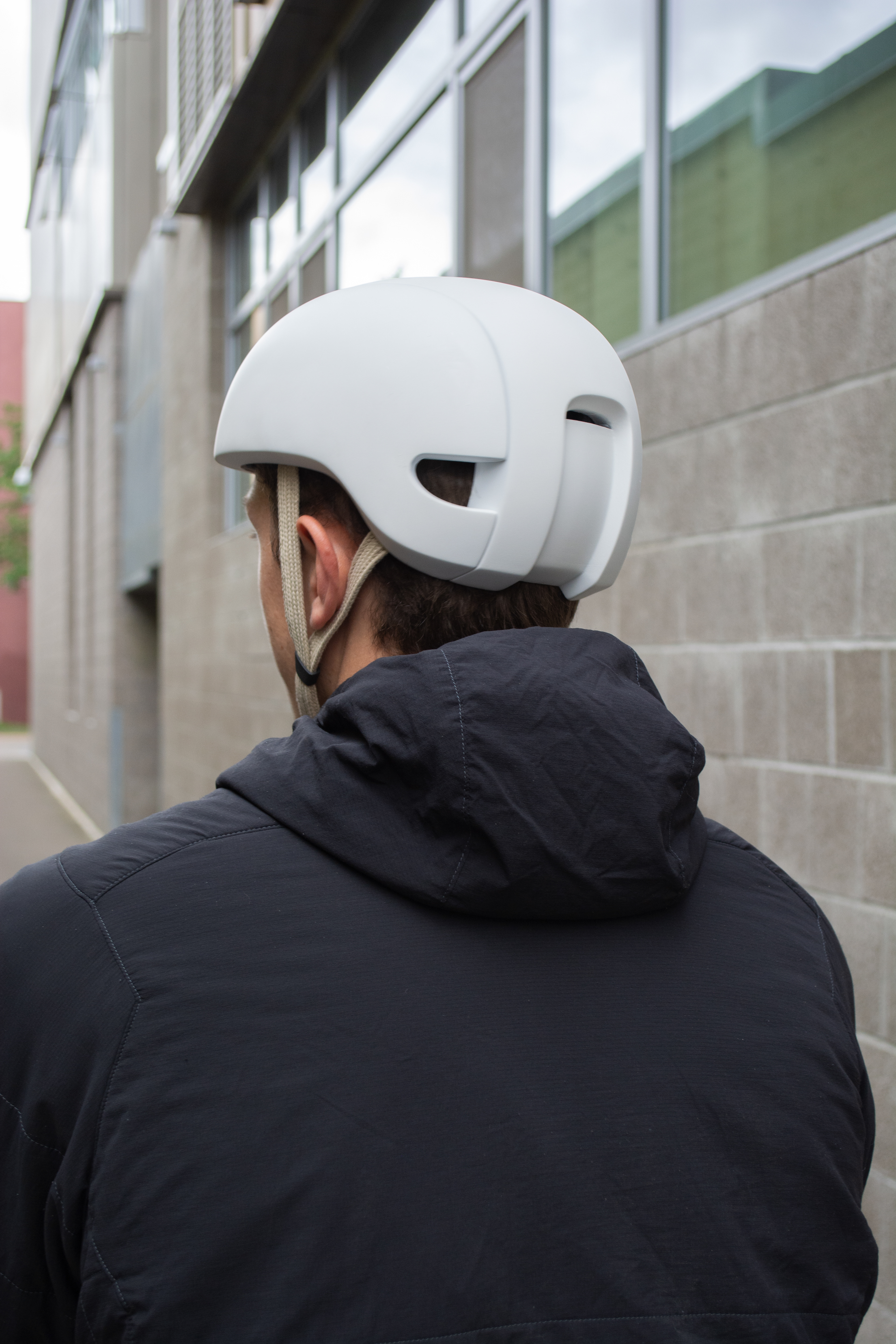 Is one of the most passionate, talented and kind-hearted people I have ever met. It was an absolute pleasure working with him.