Project Duration:
10 weeks
Programs Used:
Rhino 3D, KeyShot, Adobe Illustrator, Adobe Lightroom
The Split Partition System is a family of products offering furniture and walls for shared workspaces. This system gives the user creative freedom to design and assemble their own office or studio.
The Split Partition System 
gives the user the ability to create the space they desire. Overall t
he Split Partition System improves
 work environments and the user's overall mental health.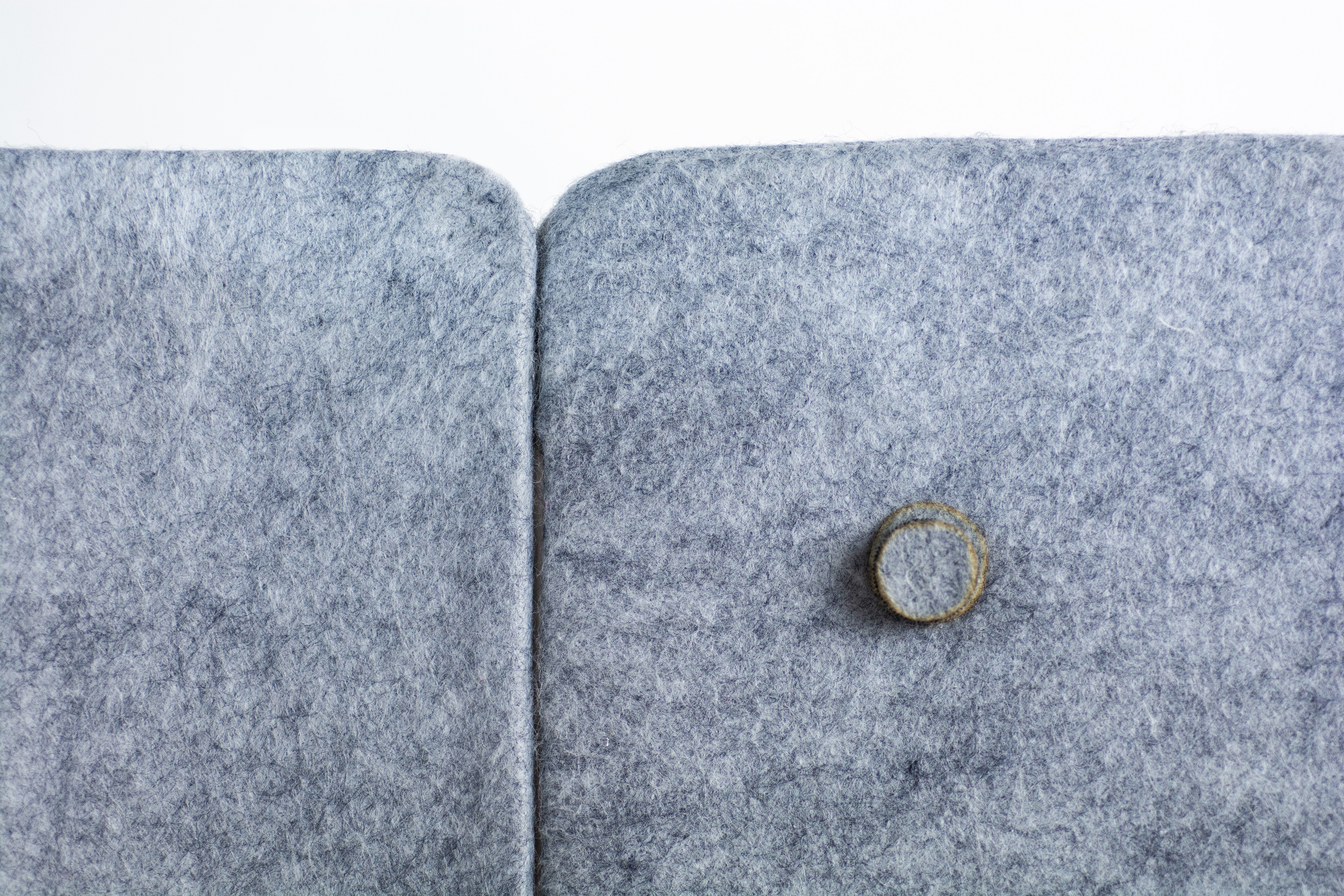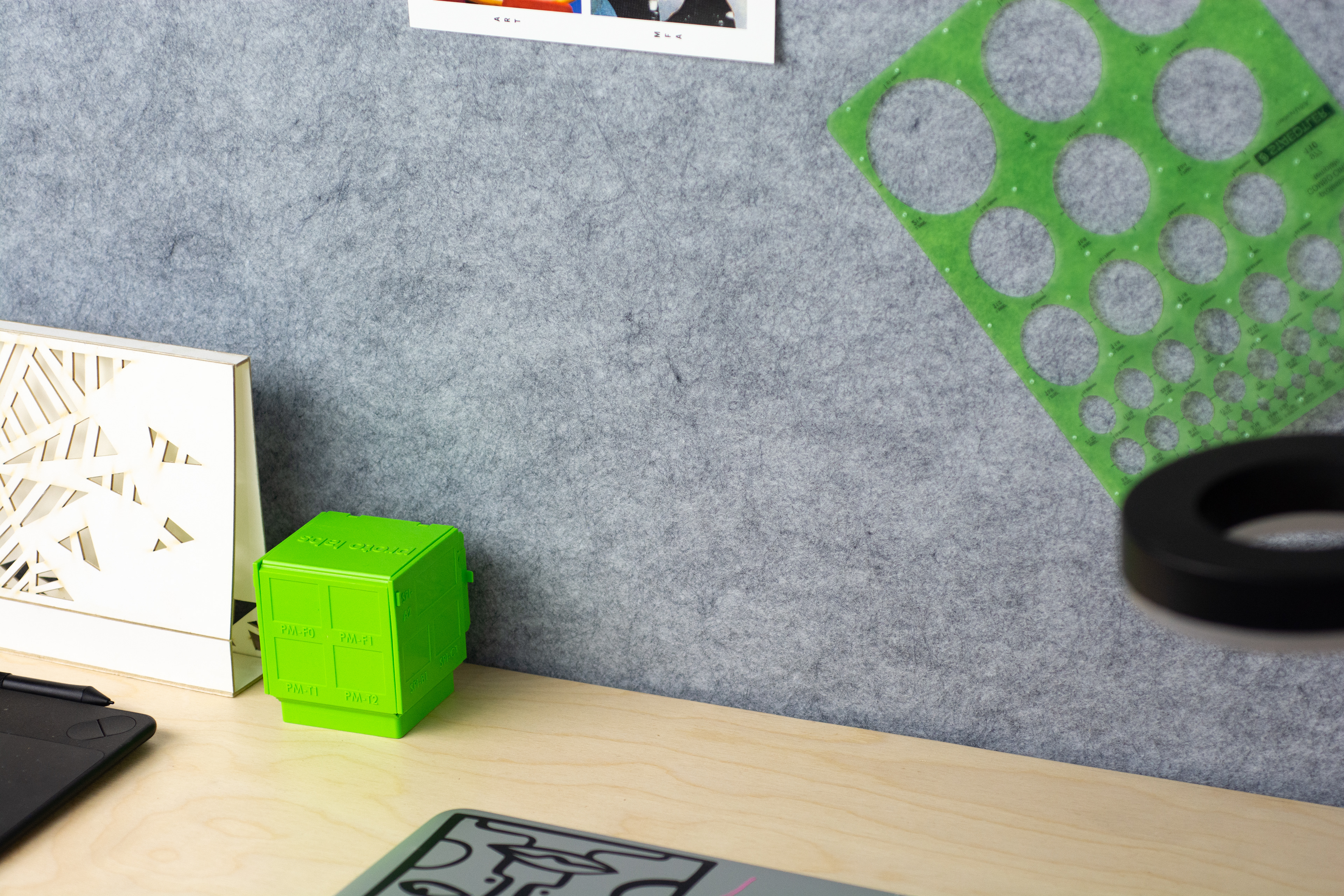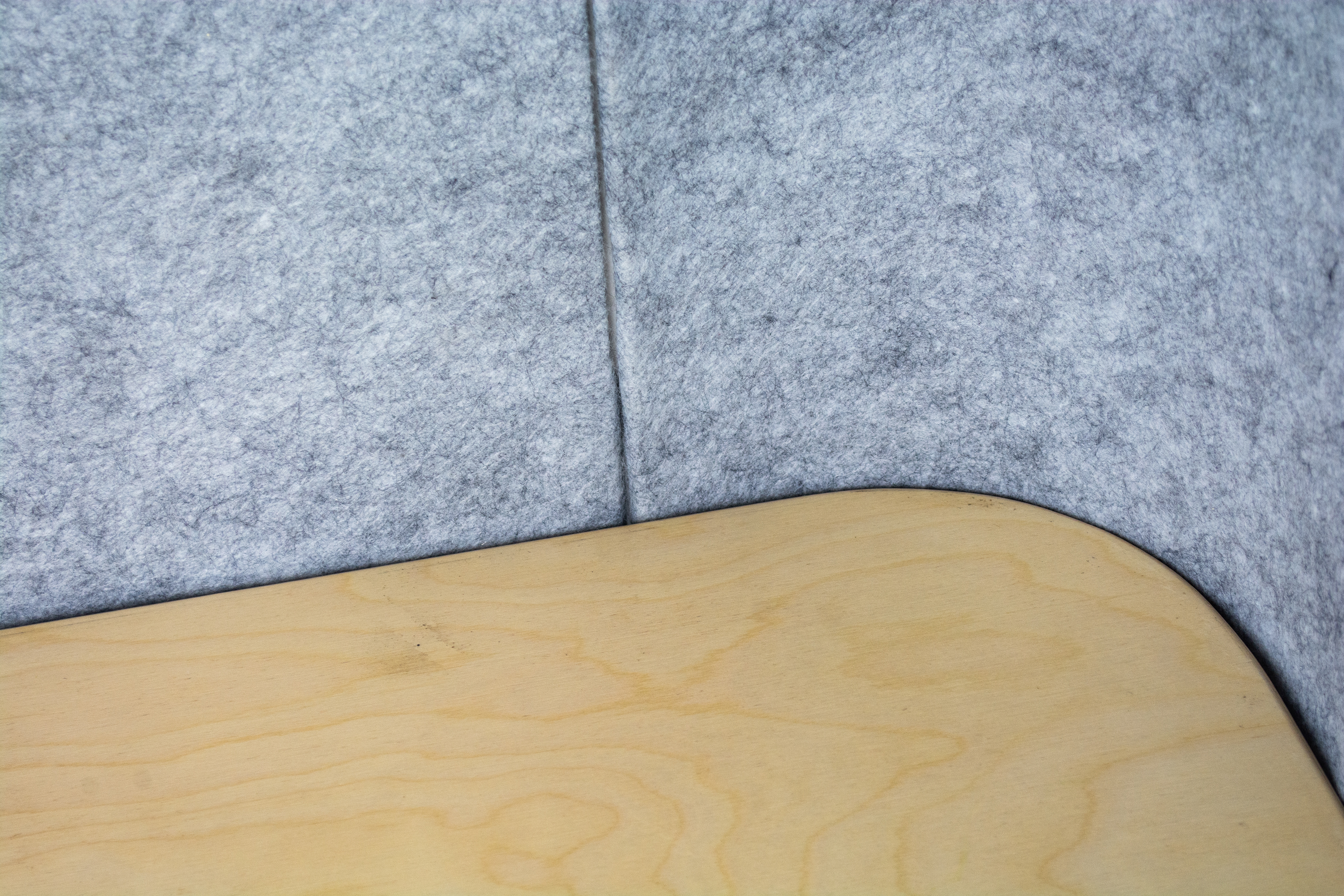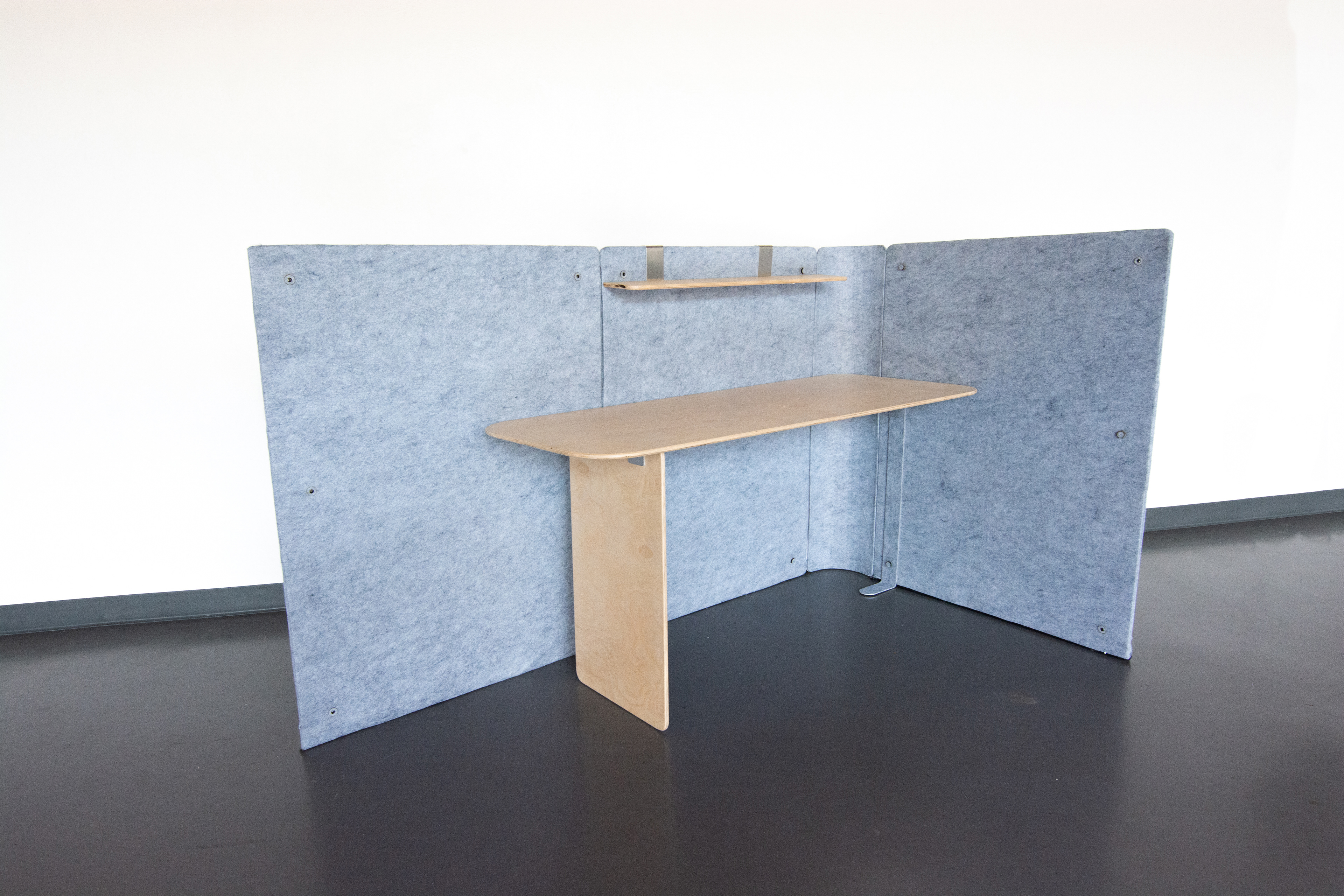 The leg supports are attached to the panels by threading thumb screws at two points. The table can then be attached by inserting thumb screws into designated T-bolts. 
​​​​​​​
The elbow fin slides into the panel, when each surface meets flush two thumb screws are threaded at two points to fasten each panel. 
​​​​​​​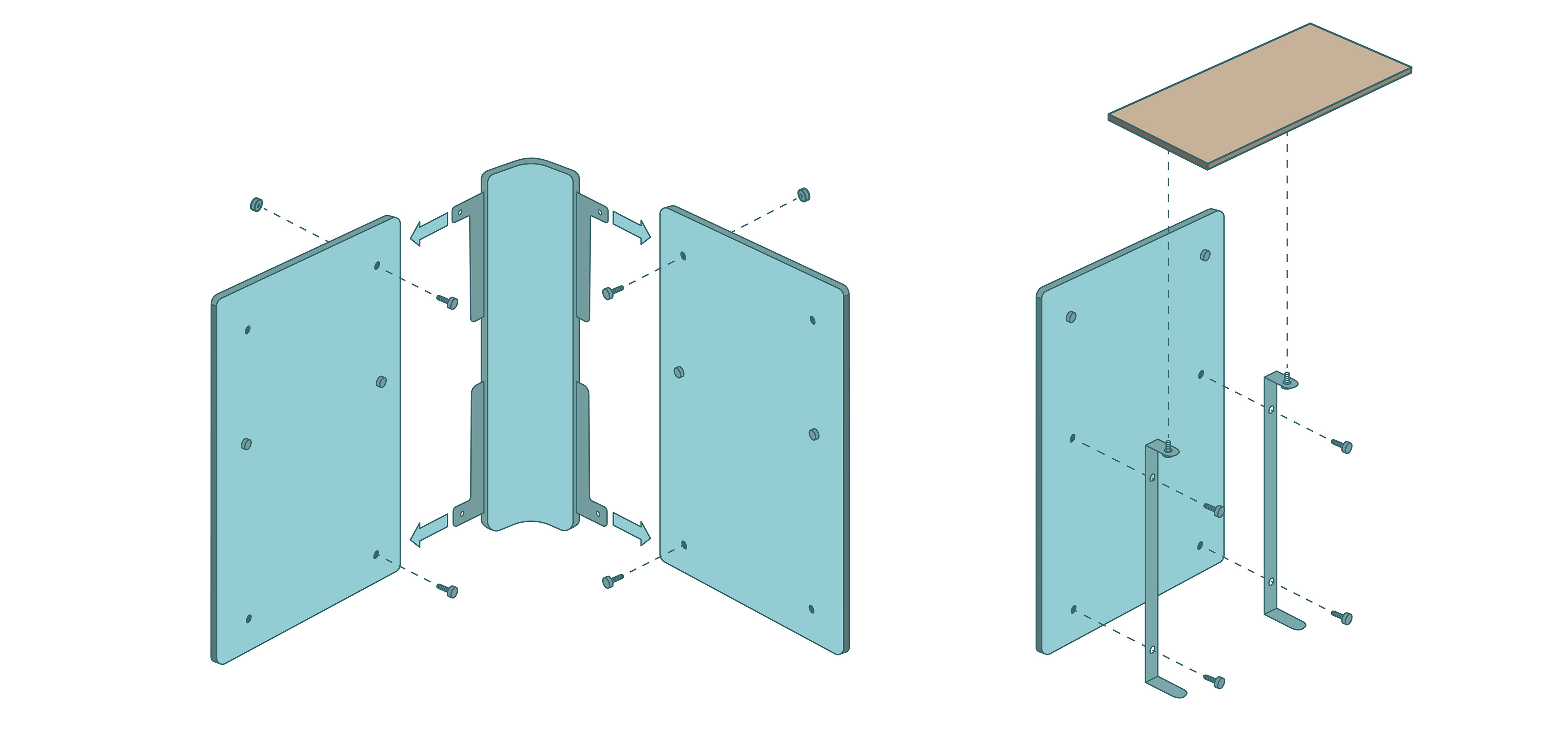 The Split Partition System can be arranged in almost anyway. It can be assembled on a customized level for smaller companies with less employees or it can be arranged in a more organized manner with interlocking workspaces to accommodate a larger group of workers.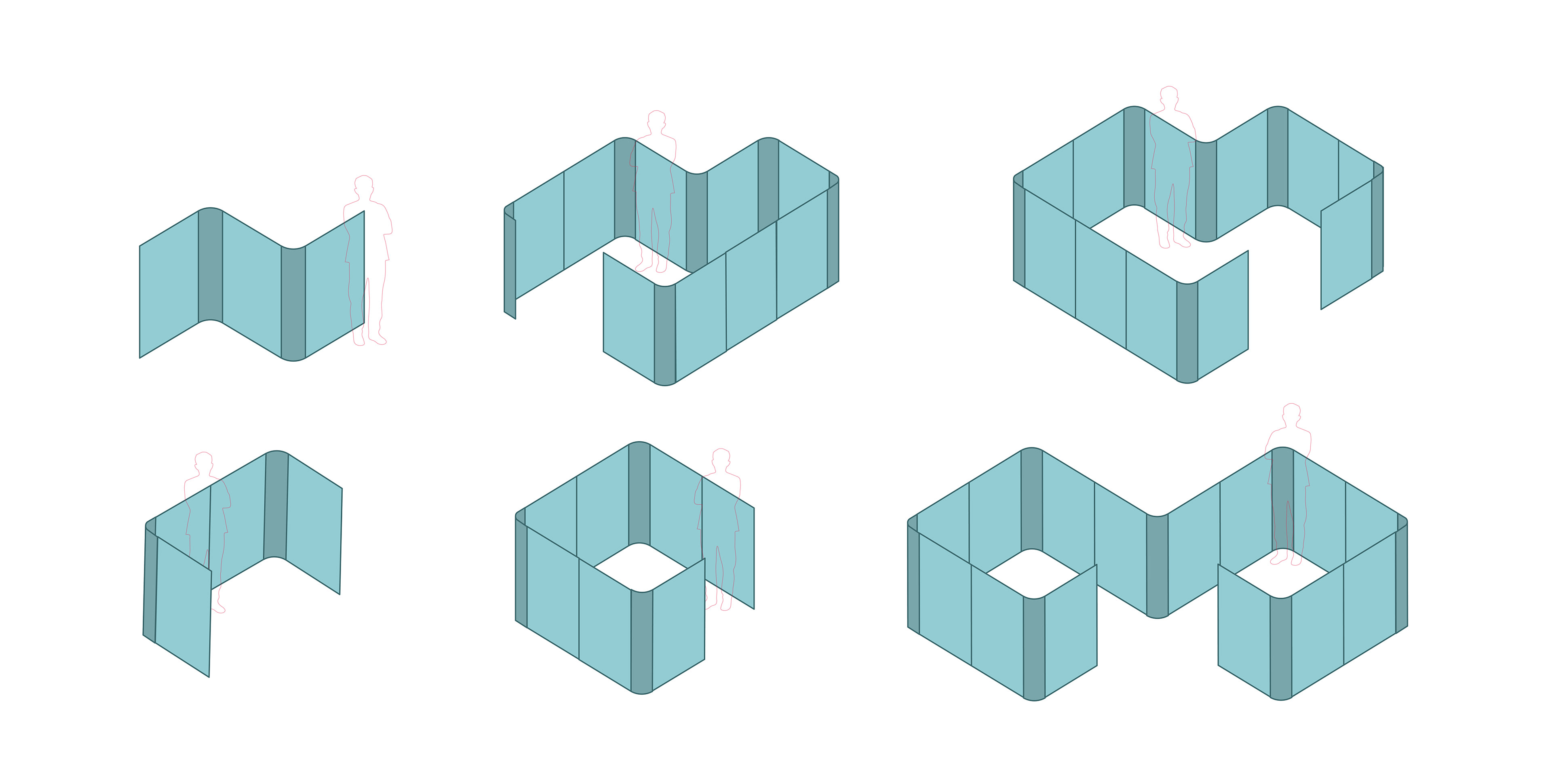 We explored temporary fasteners with experimental material combinations.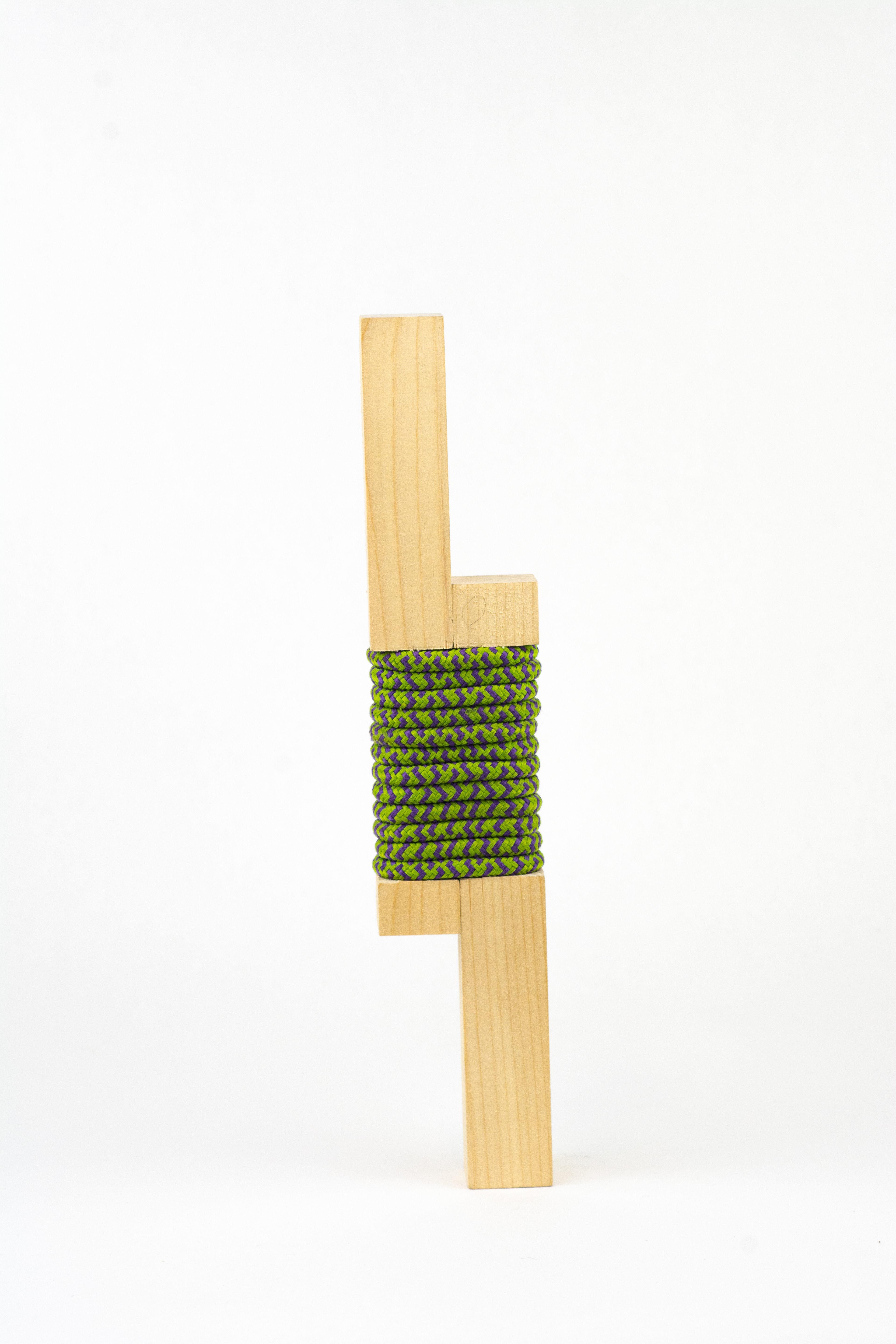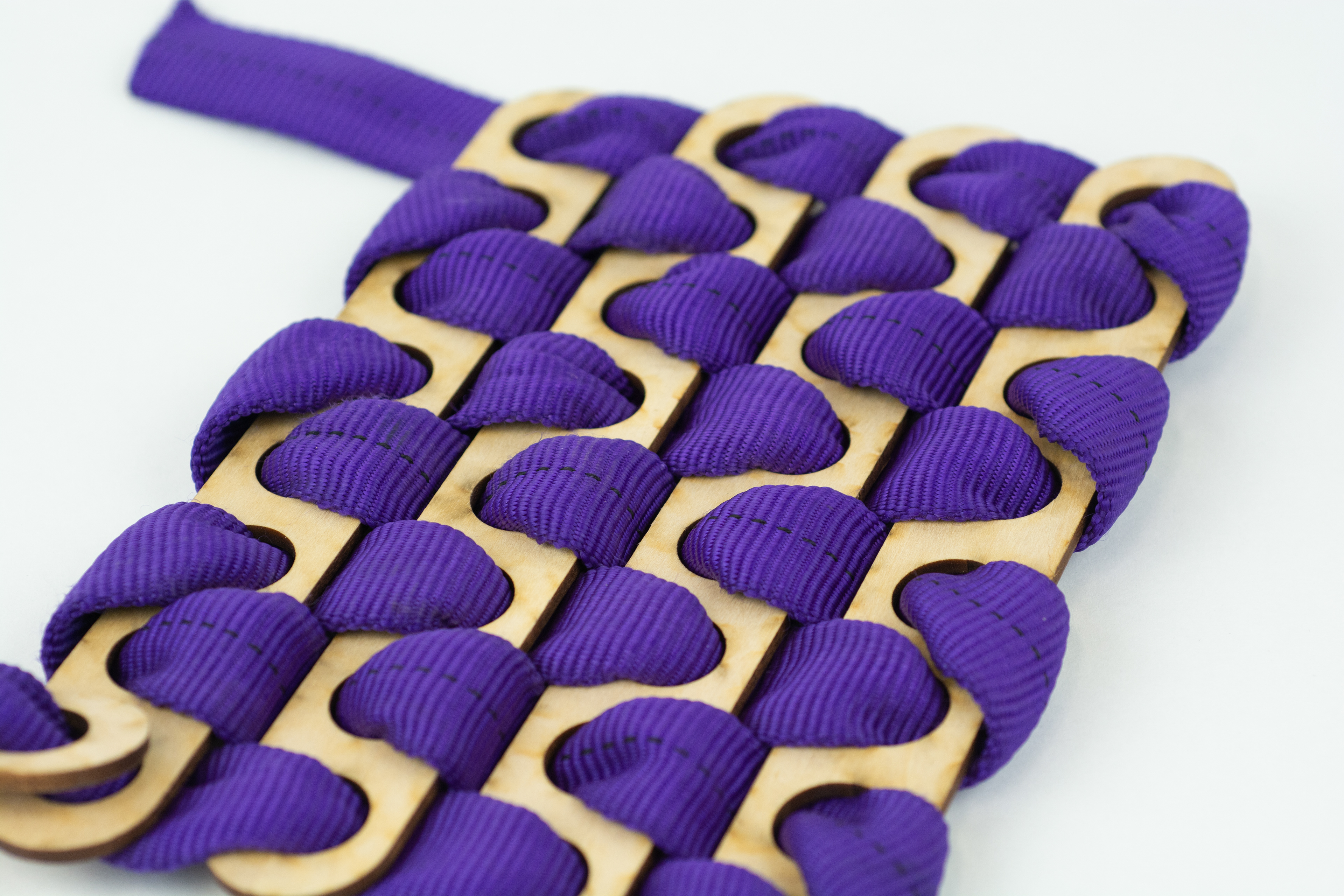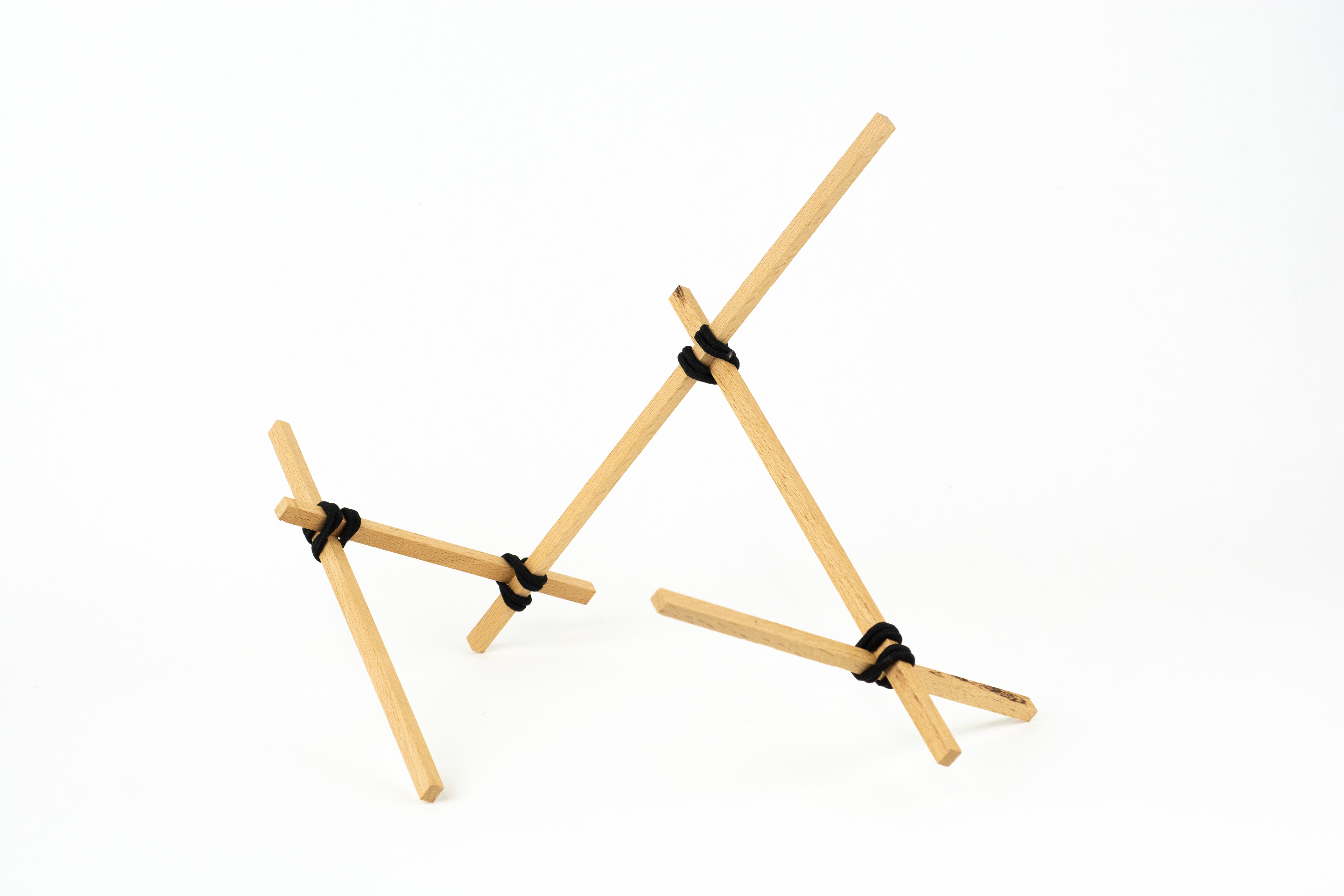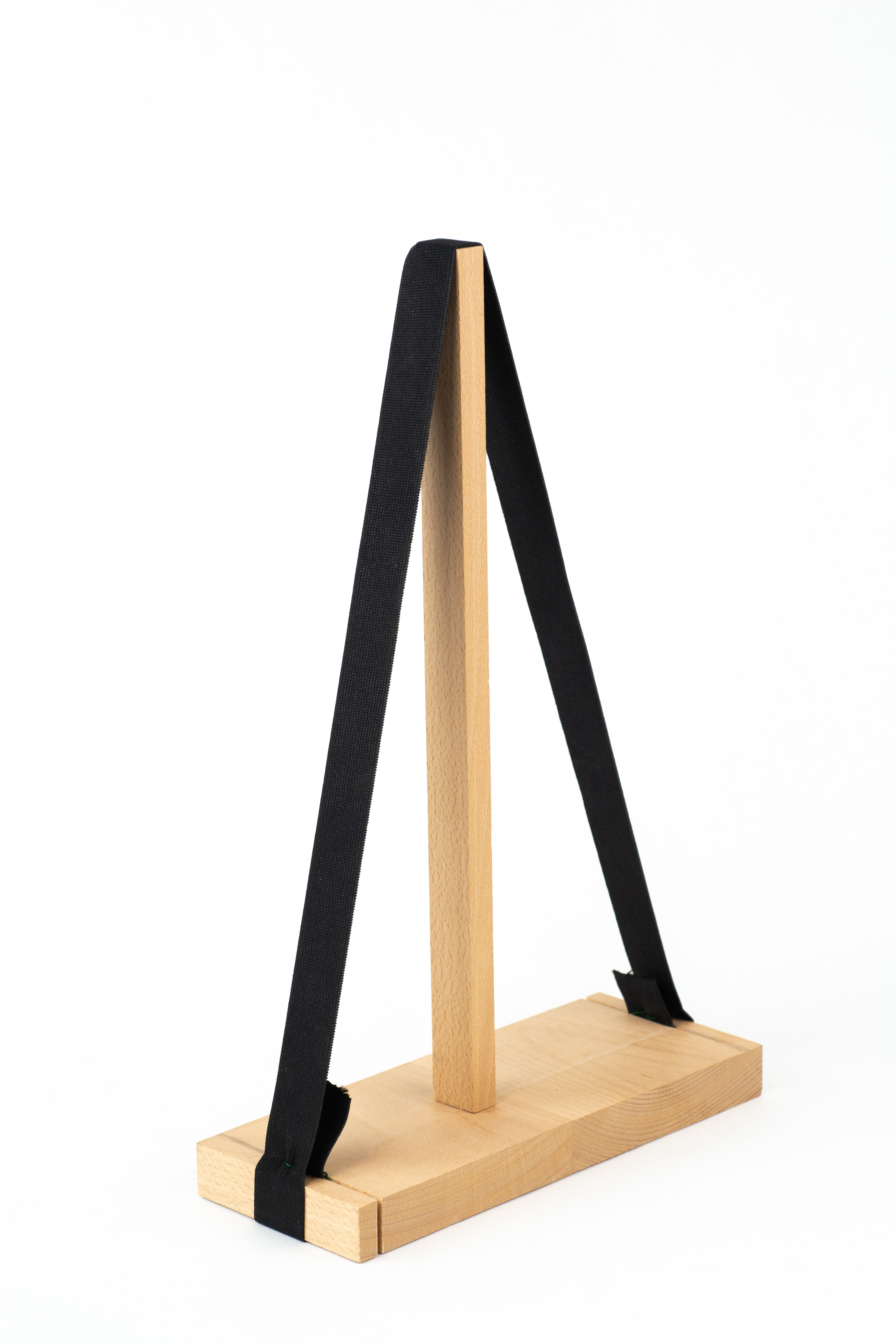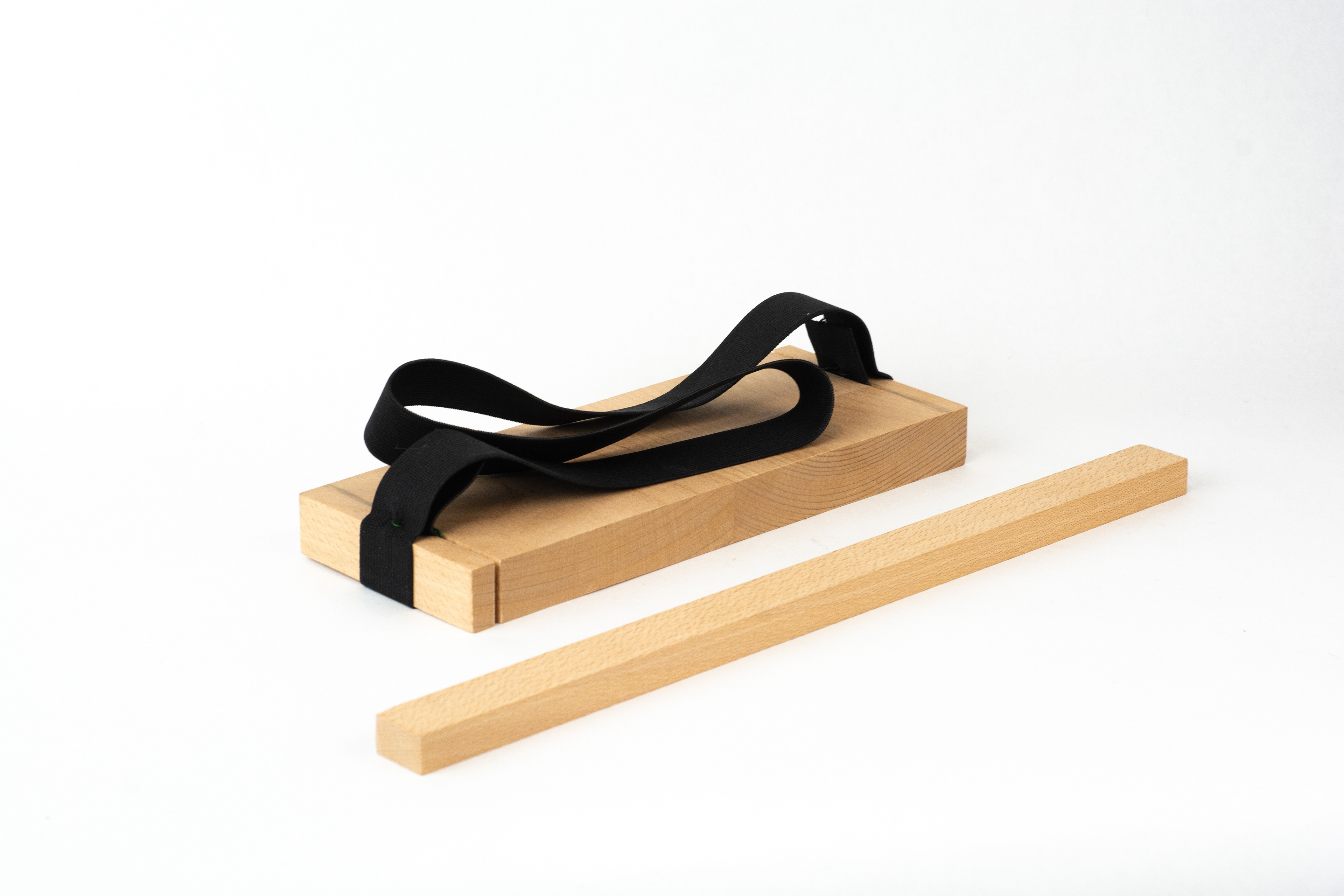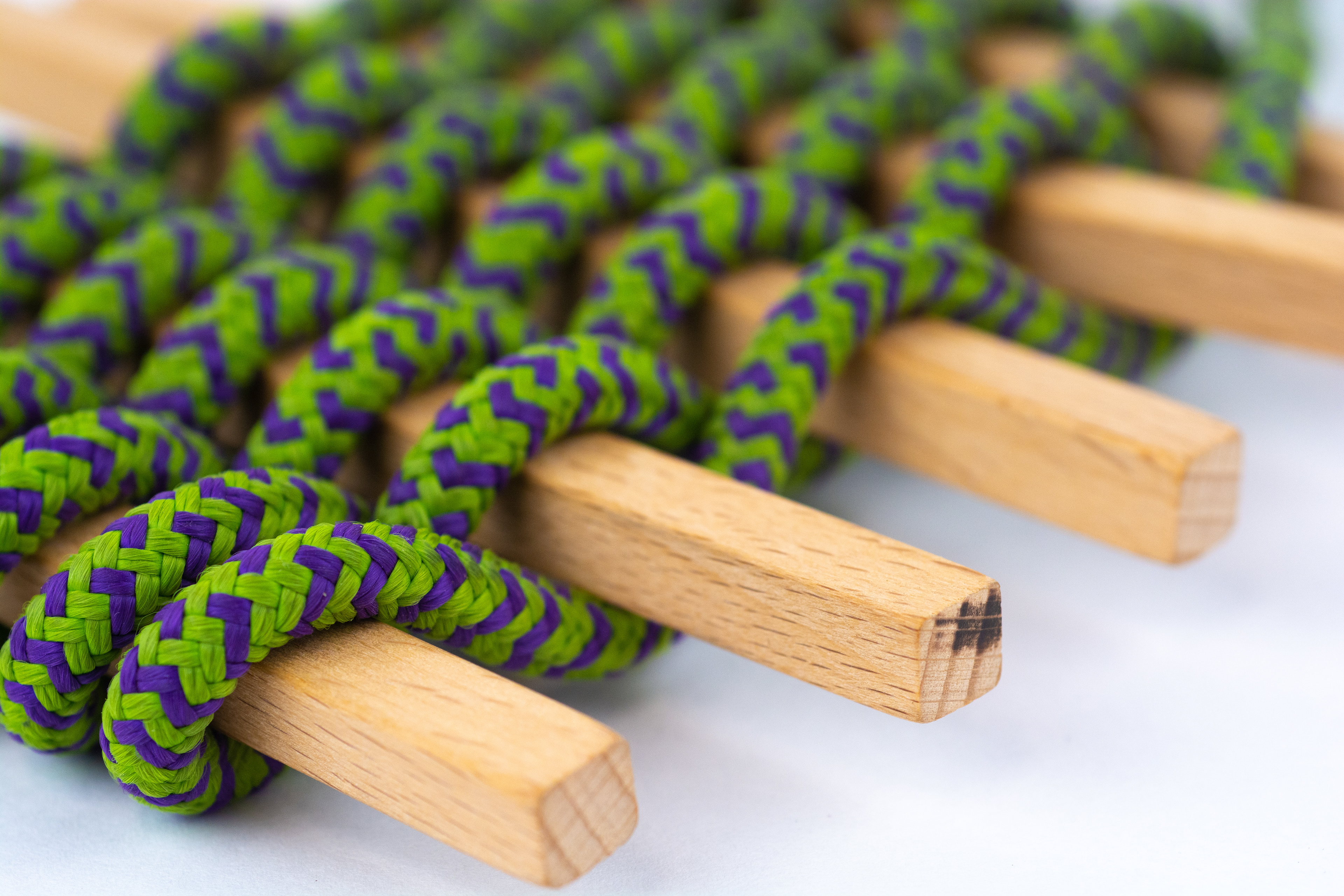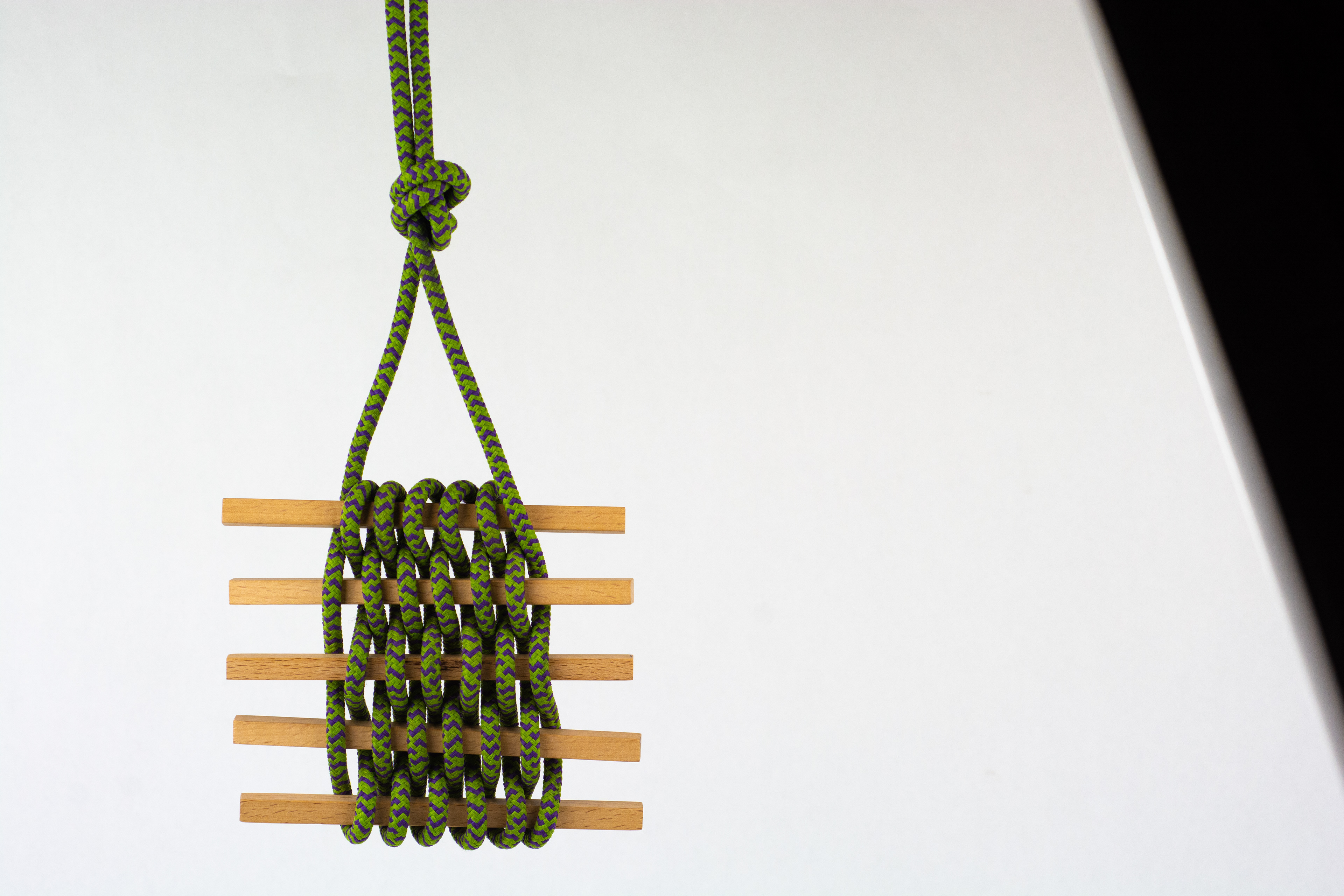 In teams of two (RJ Stevens and I) we created a set of standardized parts that could be used to generate a structure. We used 1/4" Dowels and faux leather to create our experimental joinery.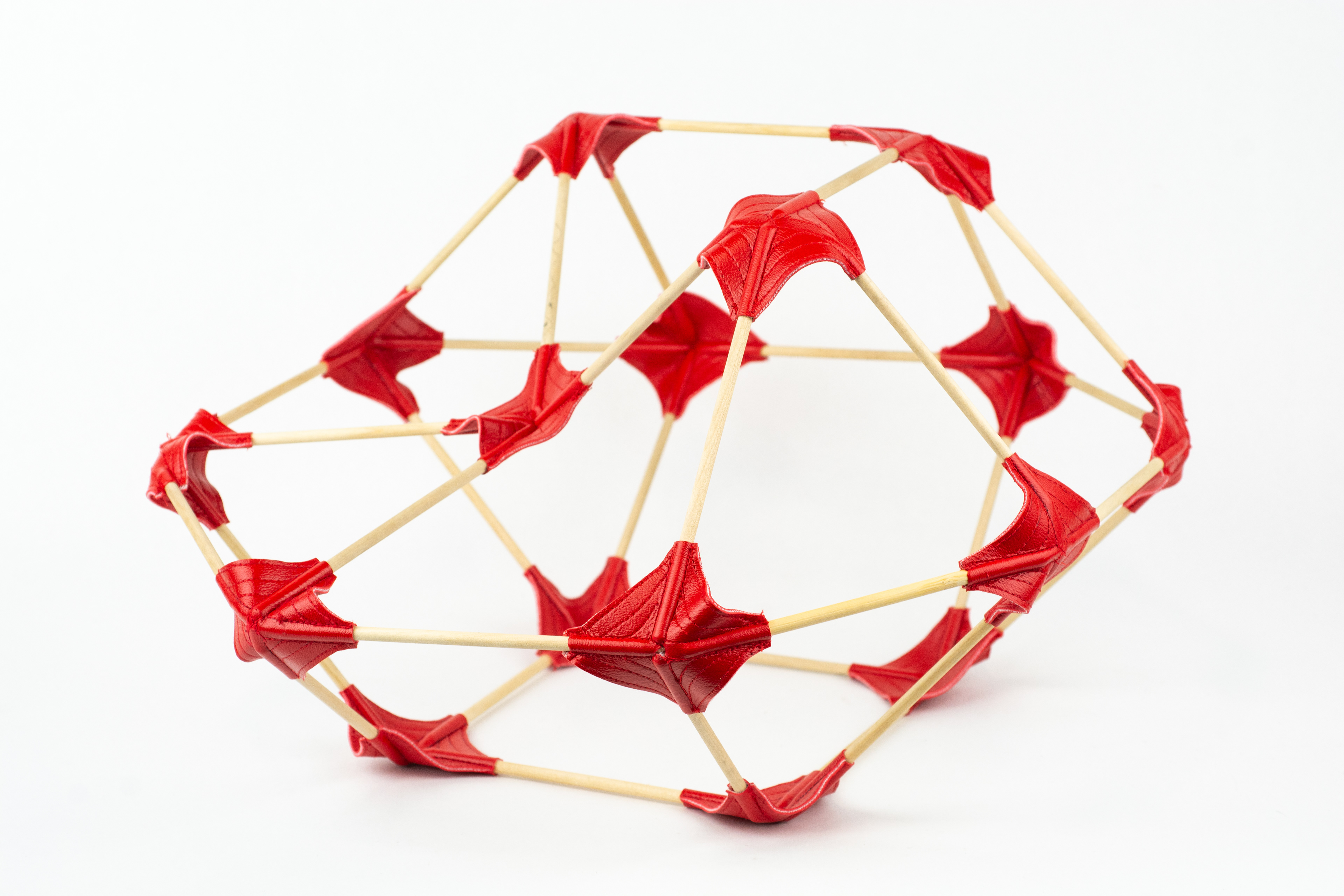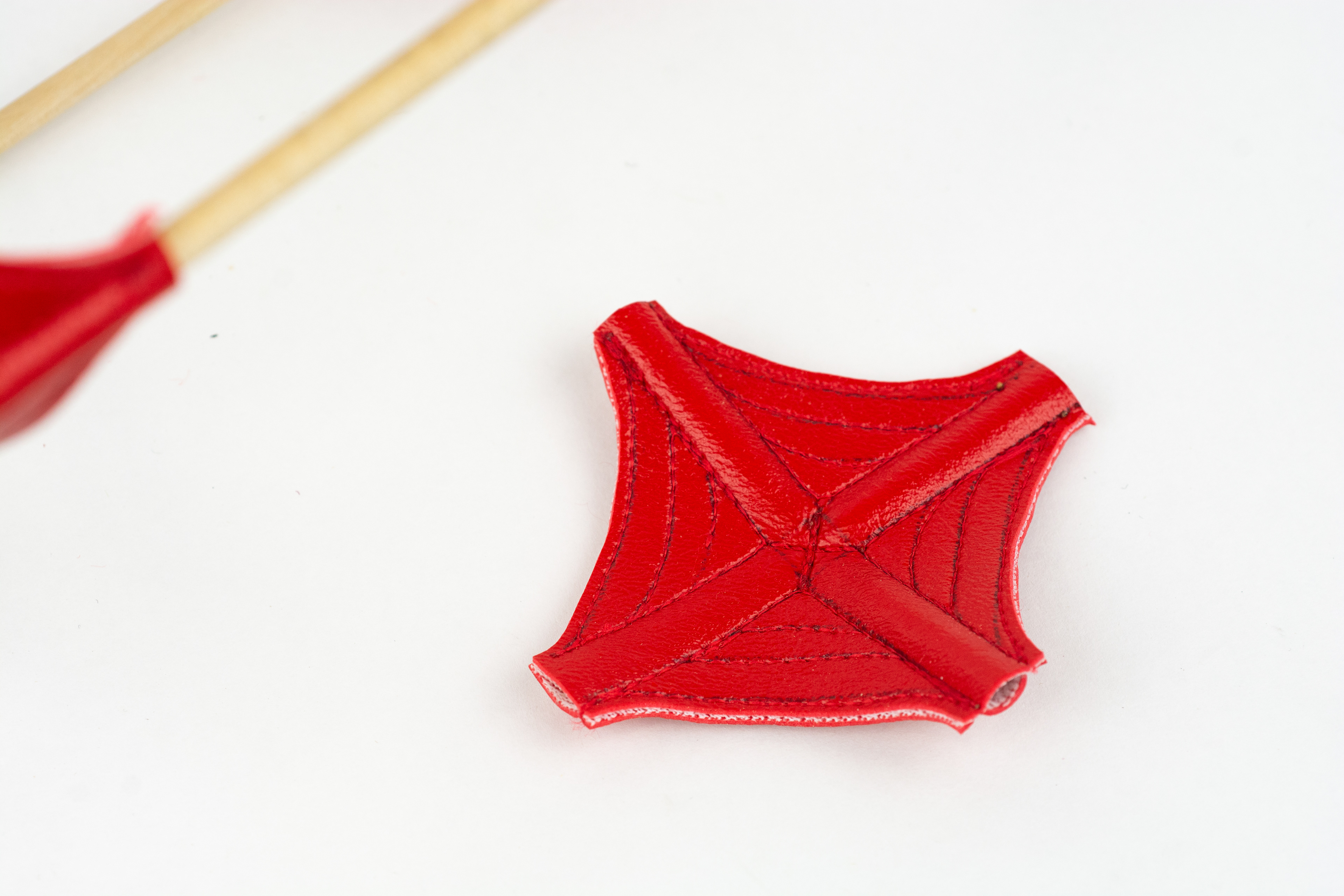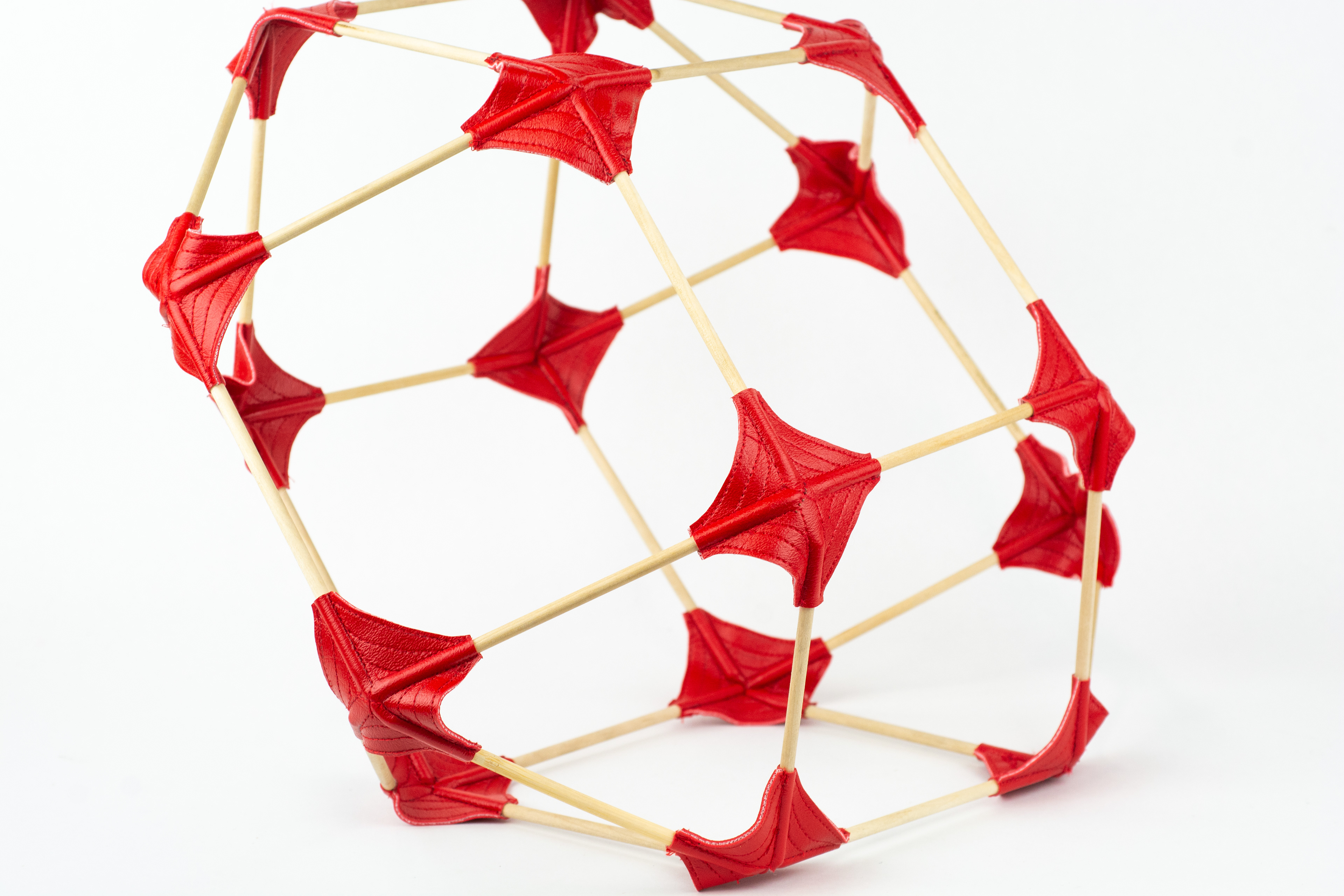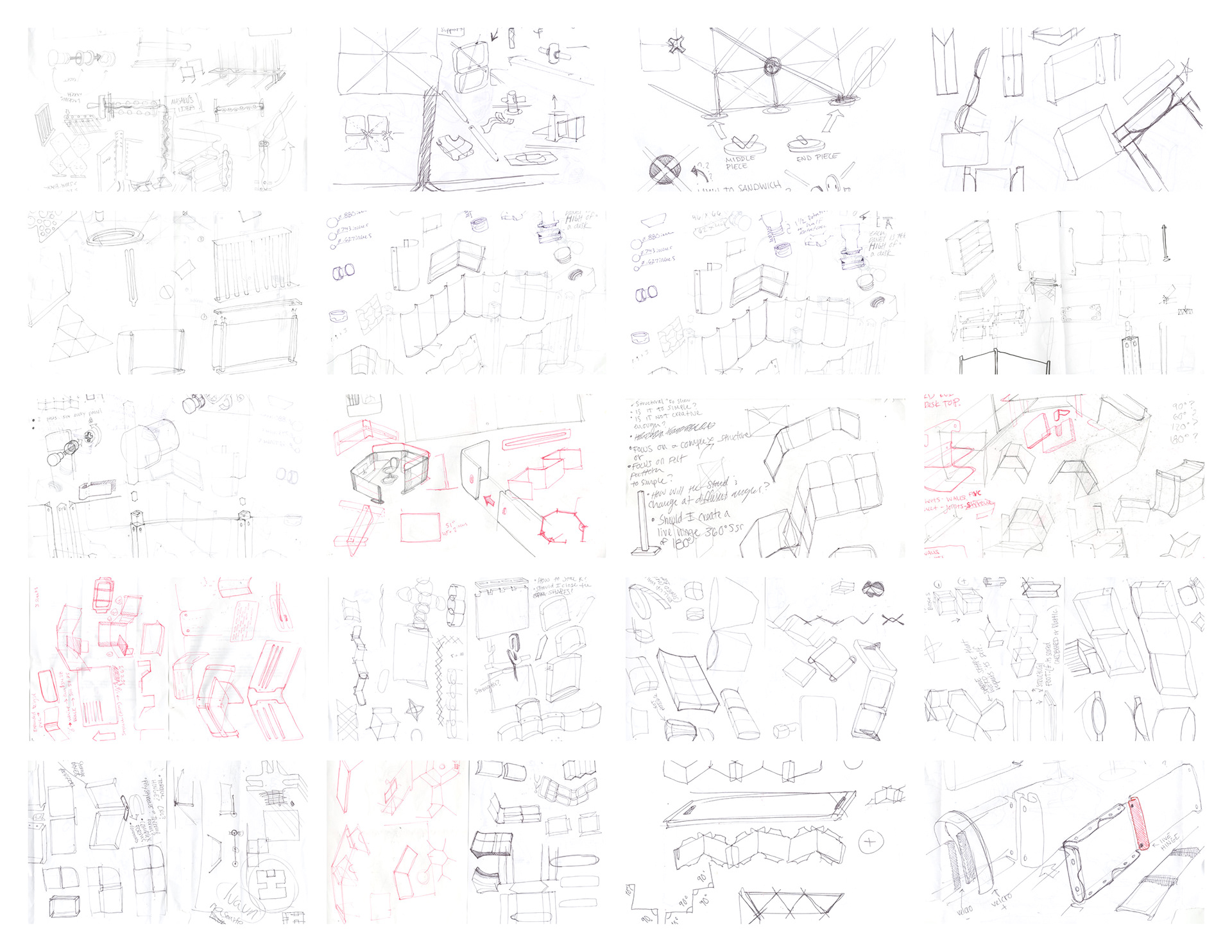 It was important for these walls to be light weight, I experimented with scoring and folding flat sheets of material to generate light weight structures.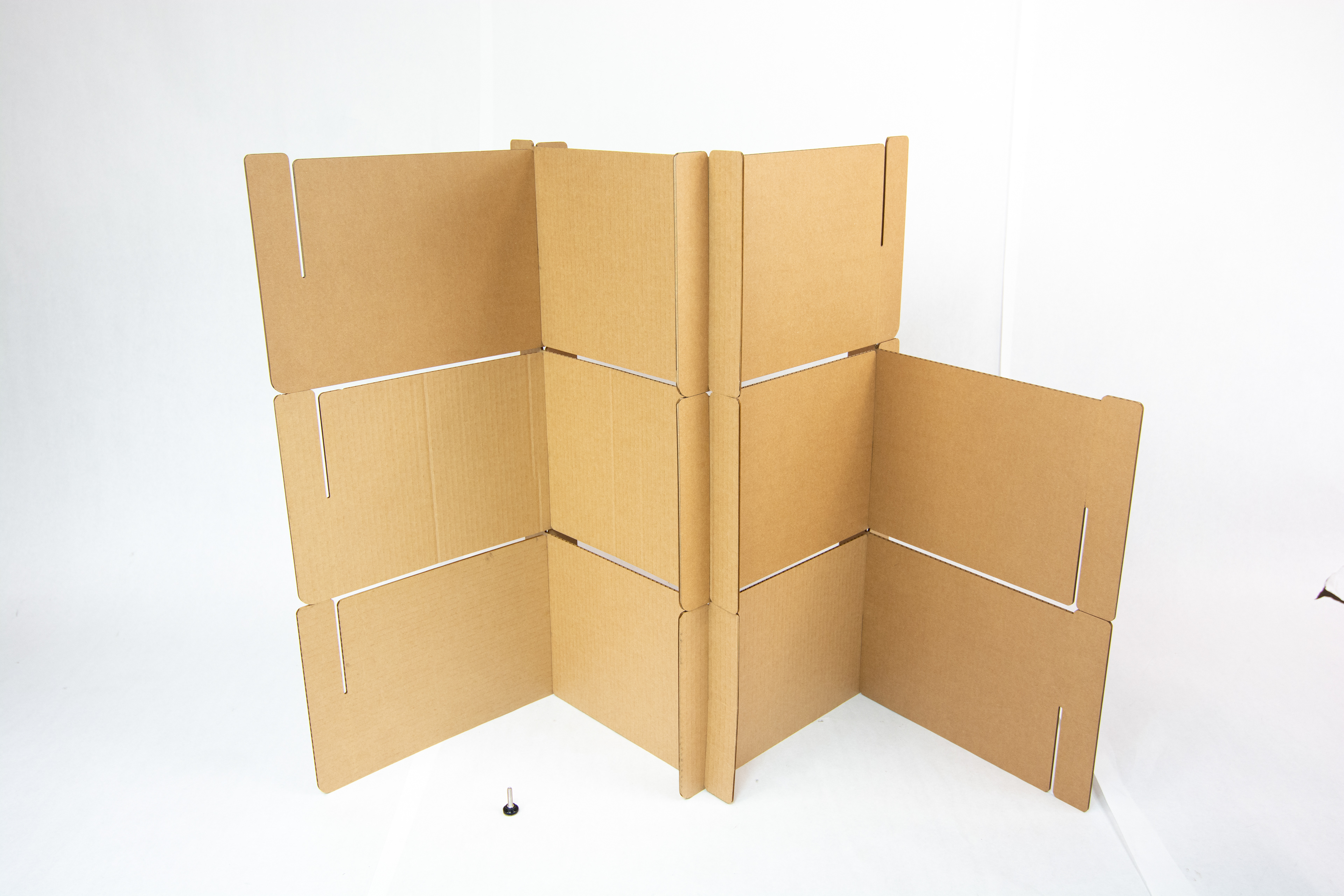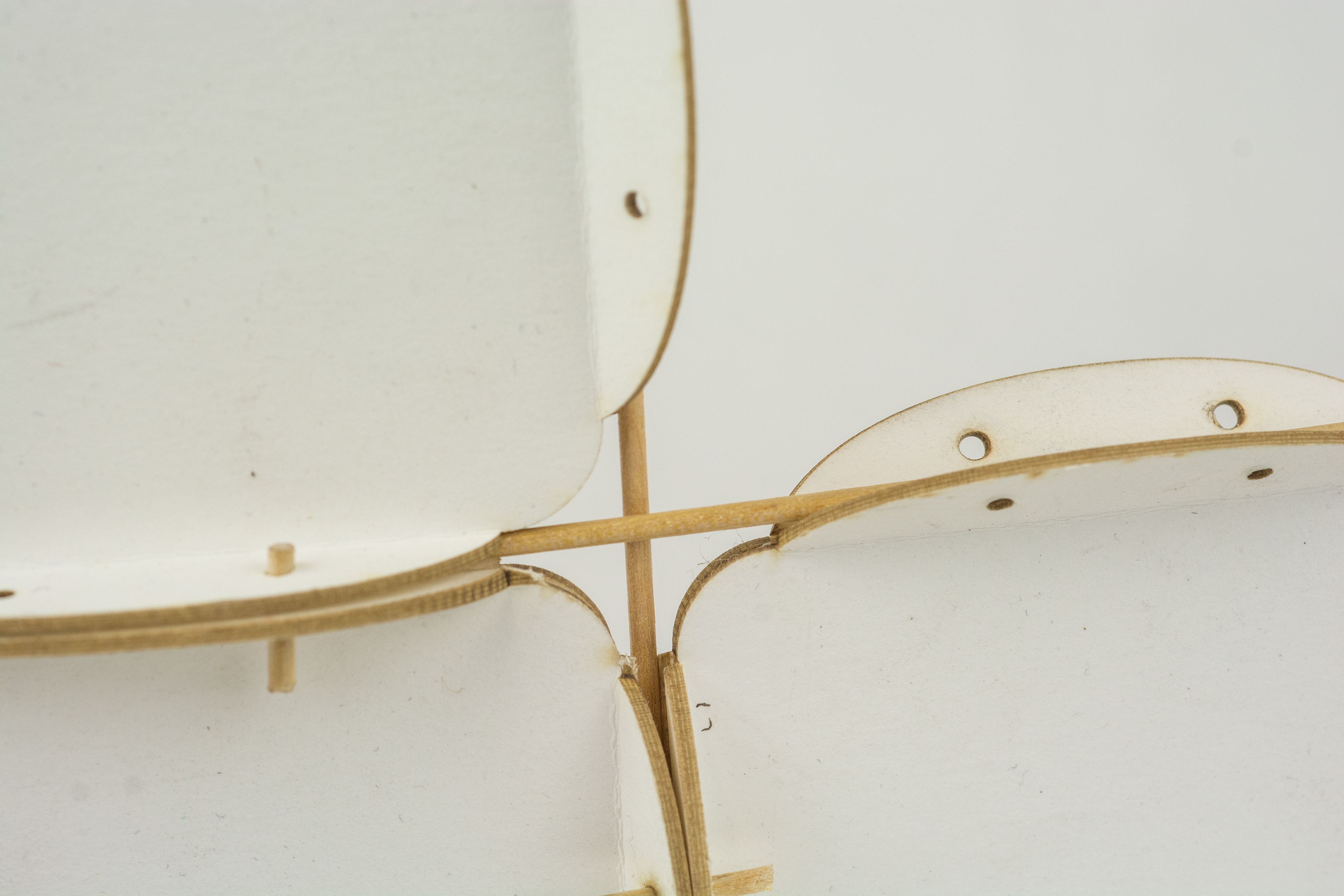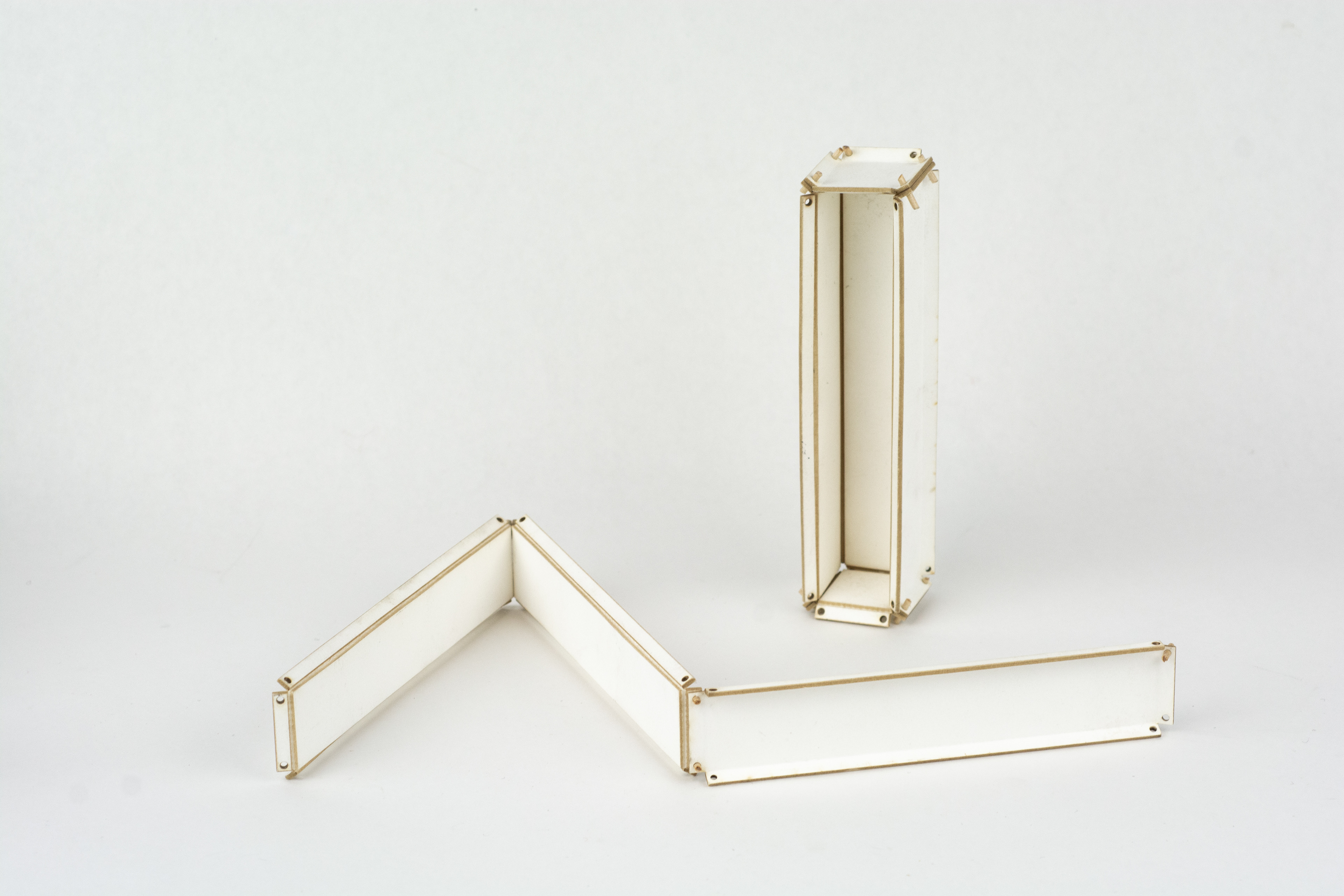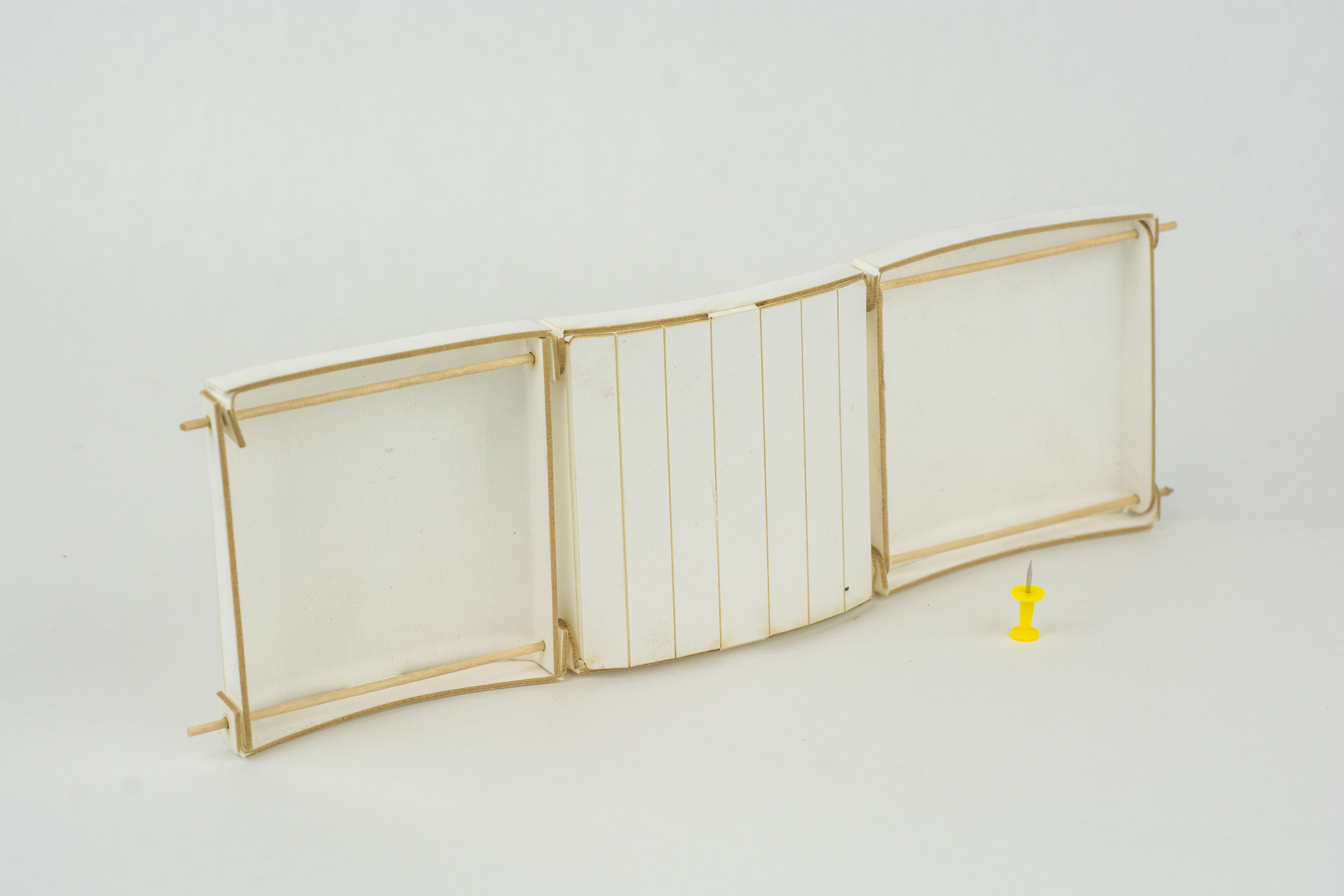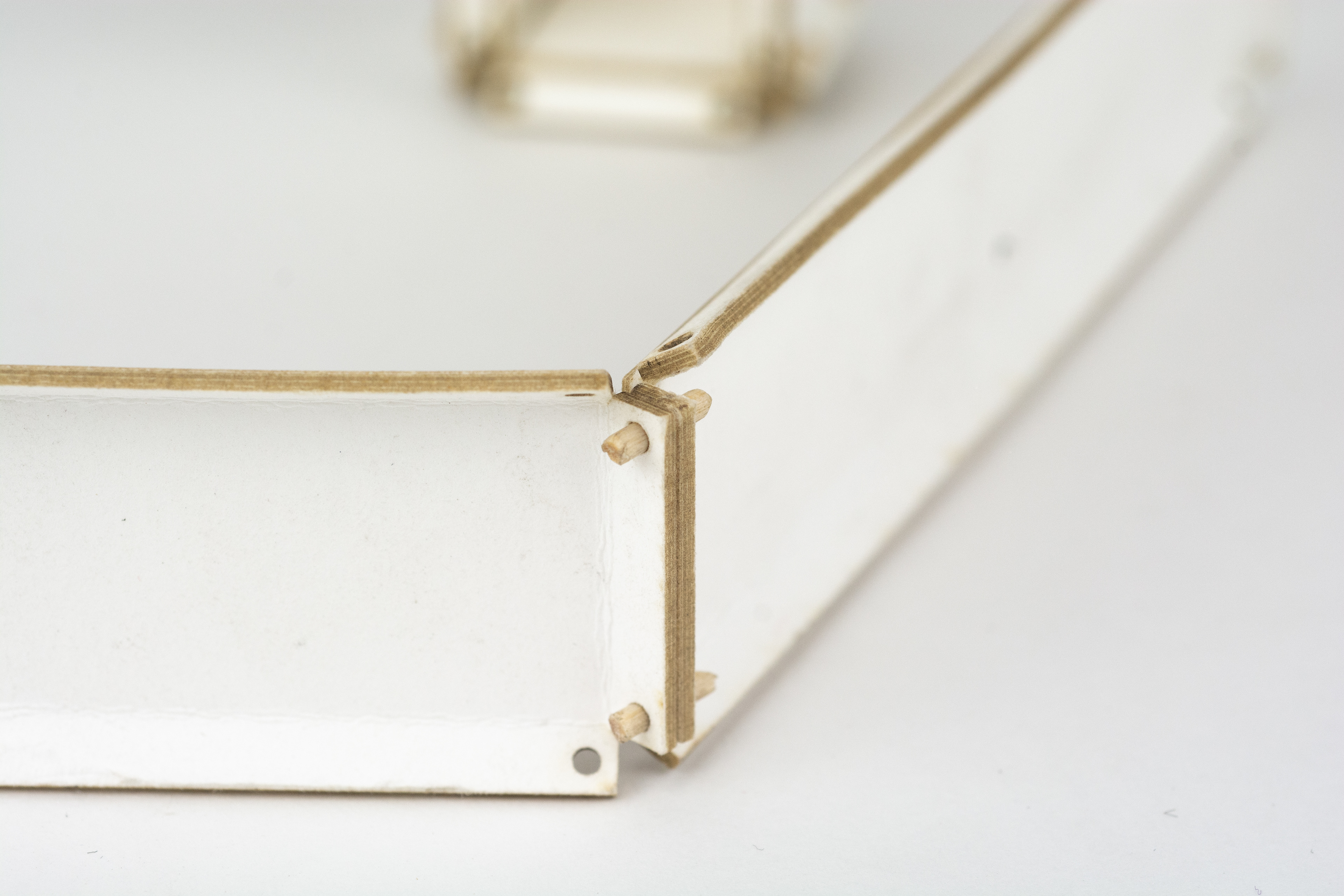 I was explored button system for wall panel attachments while keeping in my mind the large scale application of the modular system. For the first time I experimented with laminating coroplast with felt.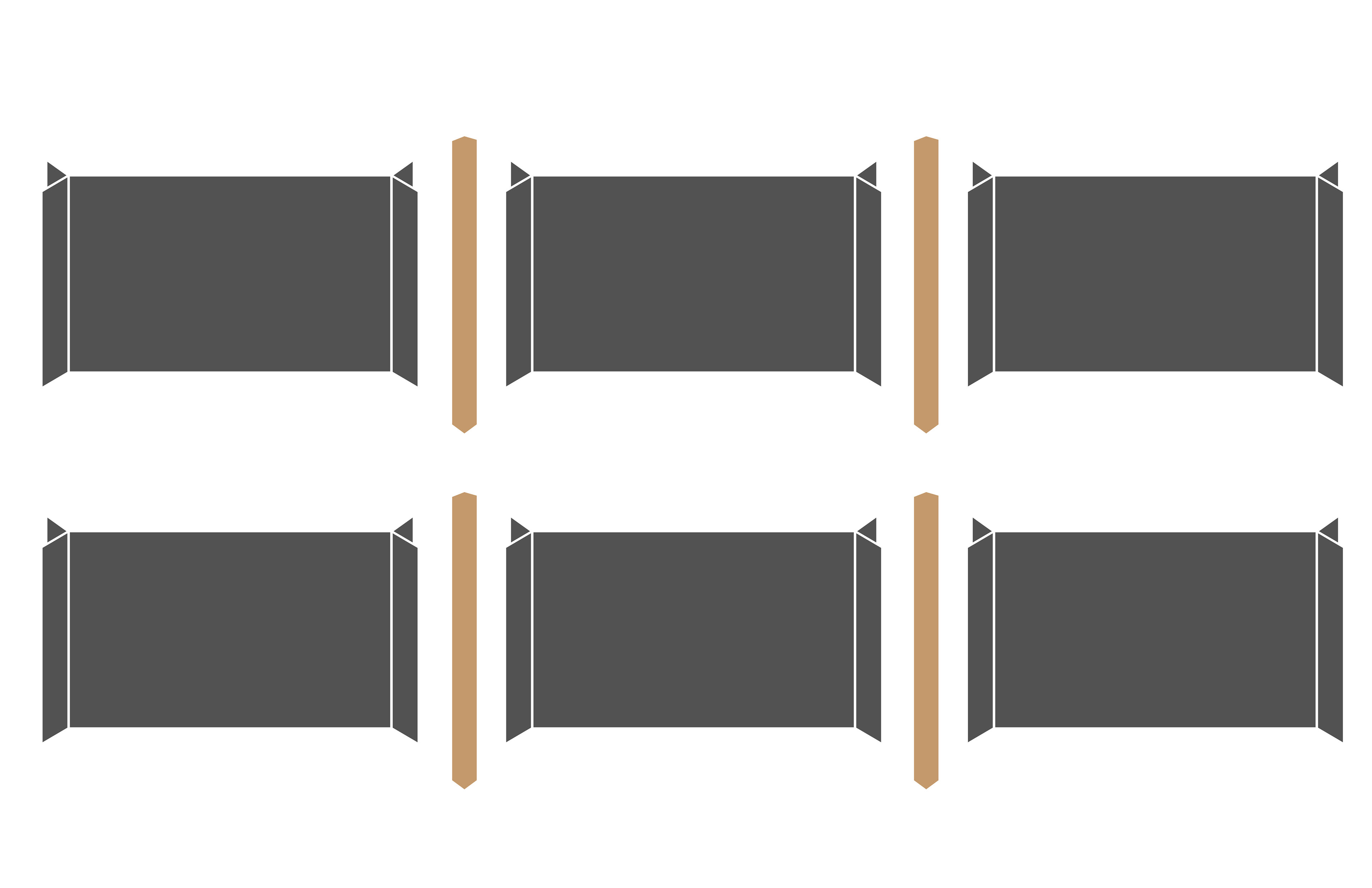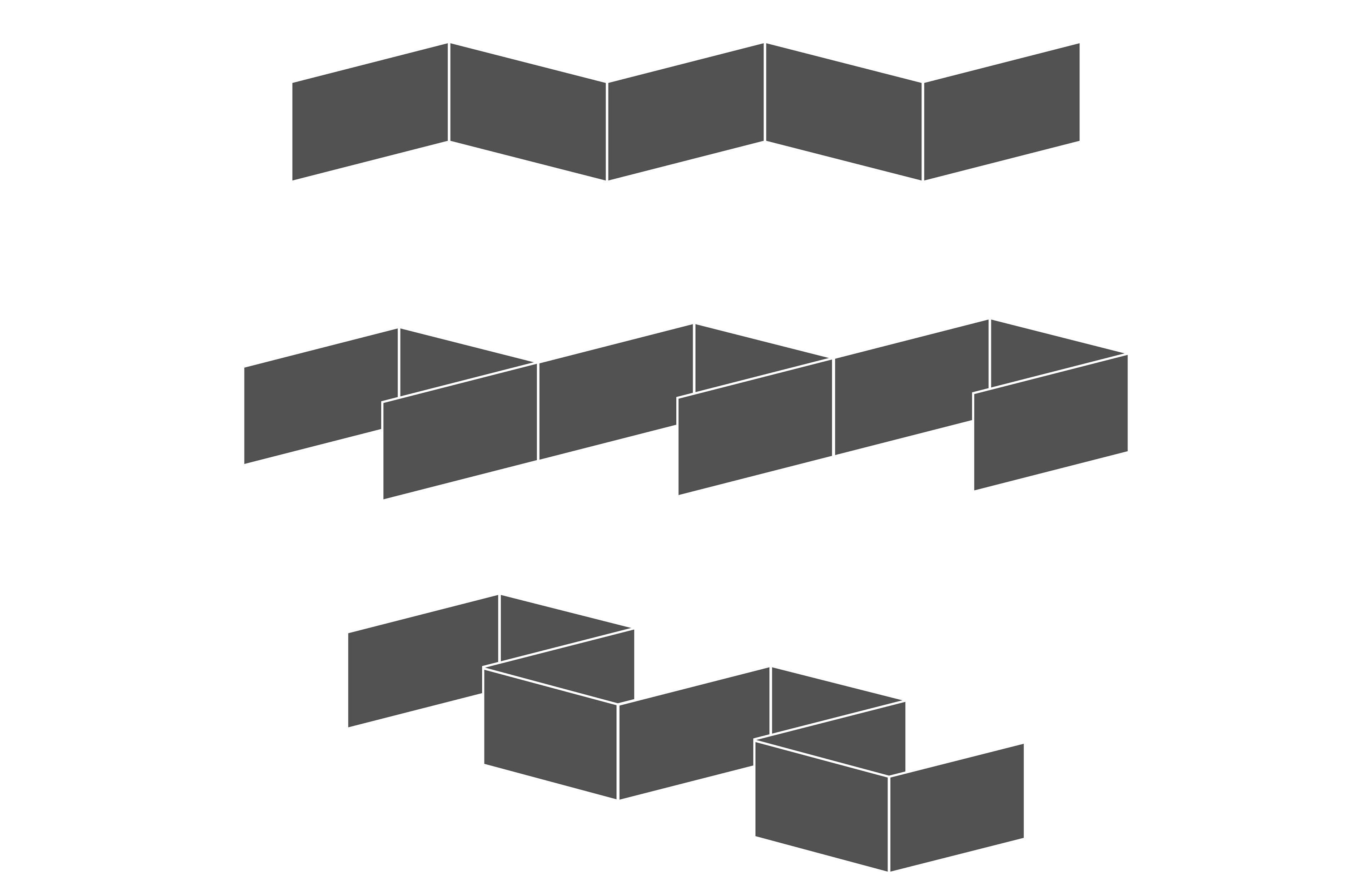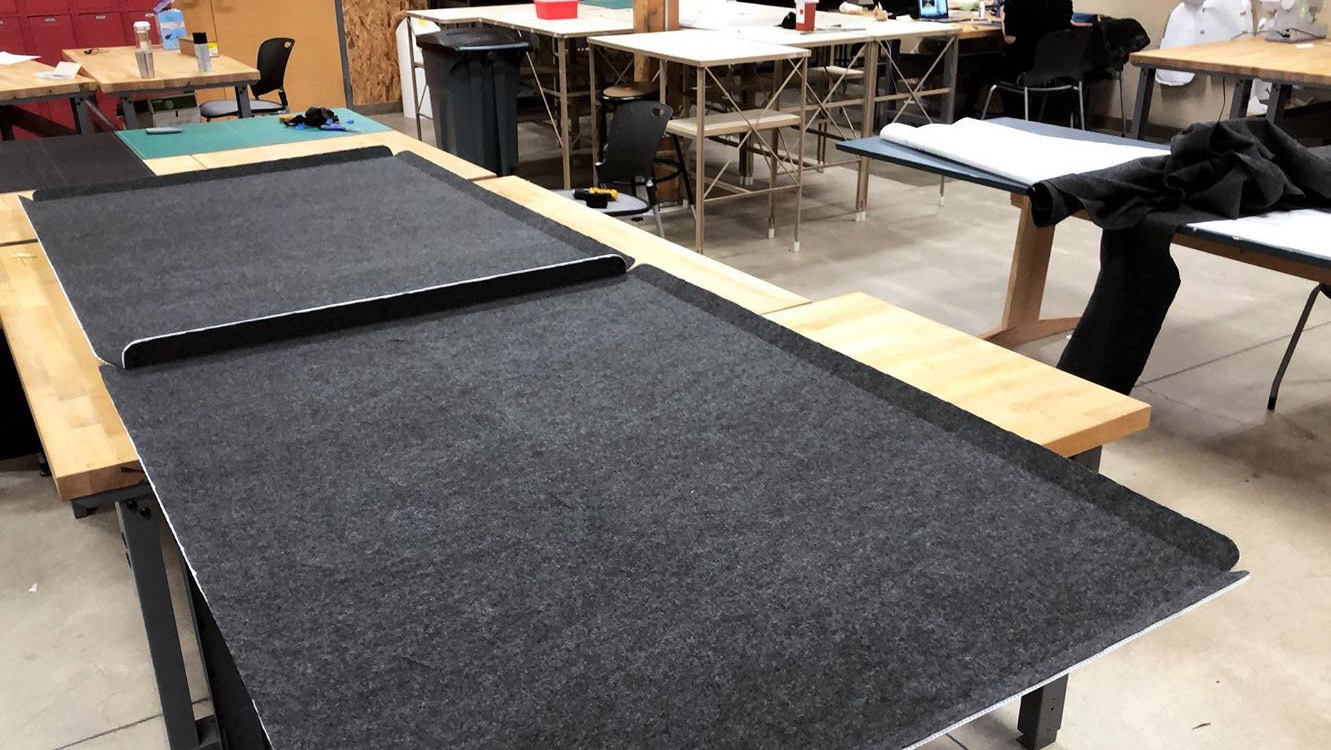 I designed my own wall panel fasteners. Due to time constraints I chose to use 1/4" thumb screws to attach wall panels.
Materials and Construction
(Final Prototype)
For the the Split Partition System wall panels I  CNCed utility plywood and coroplast sheets.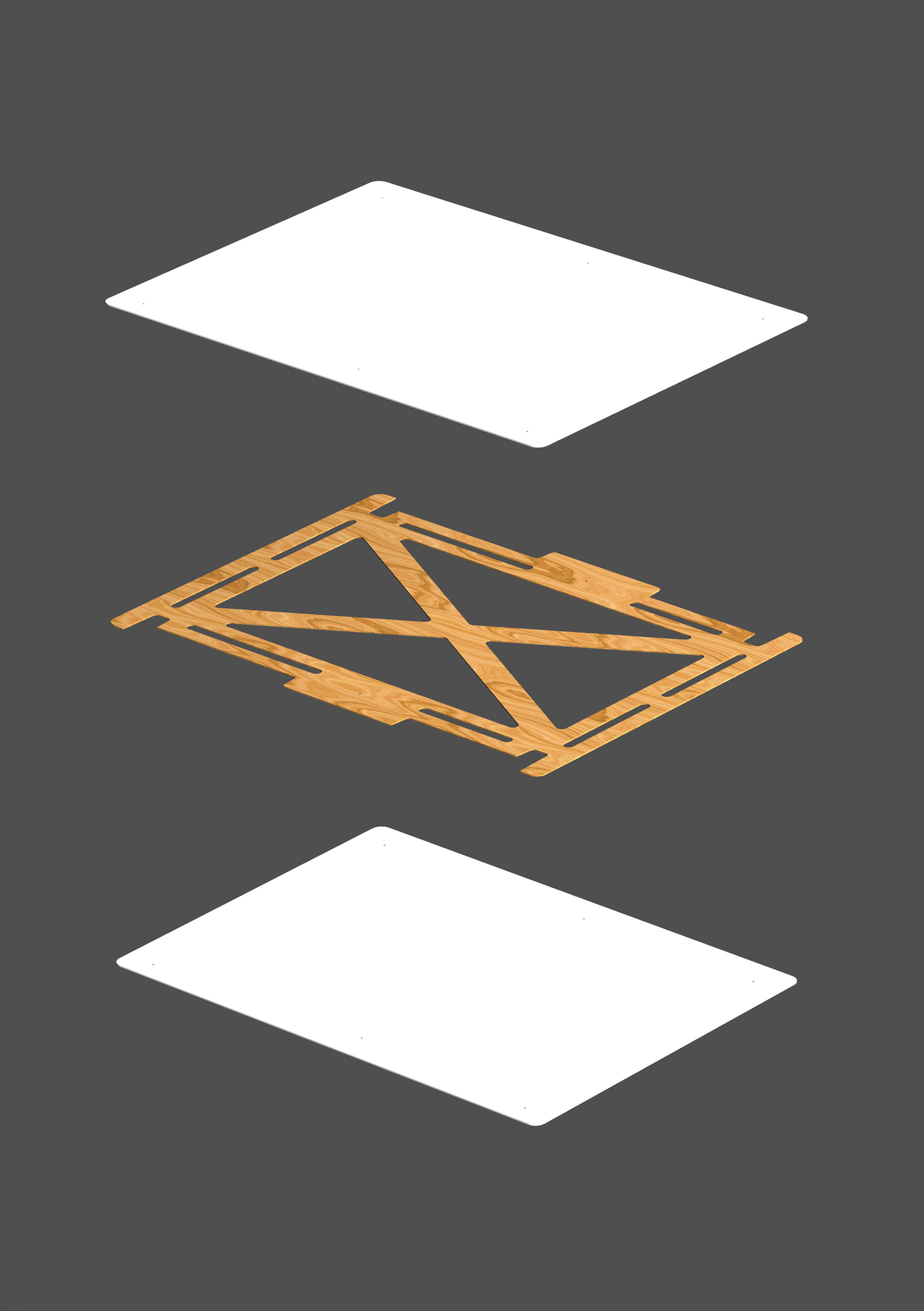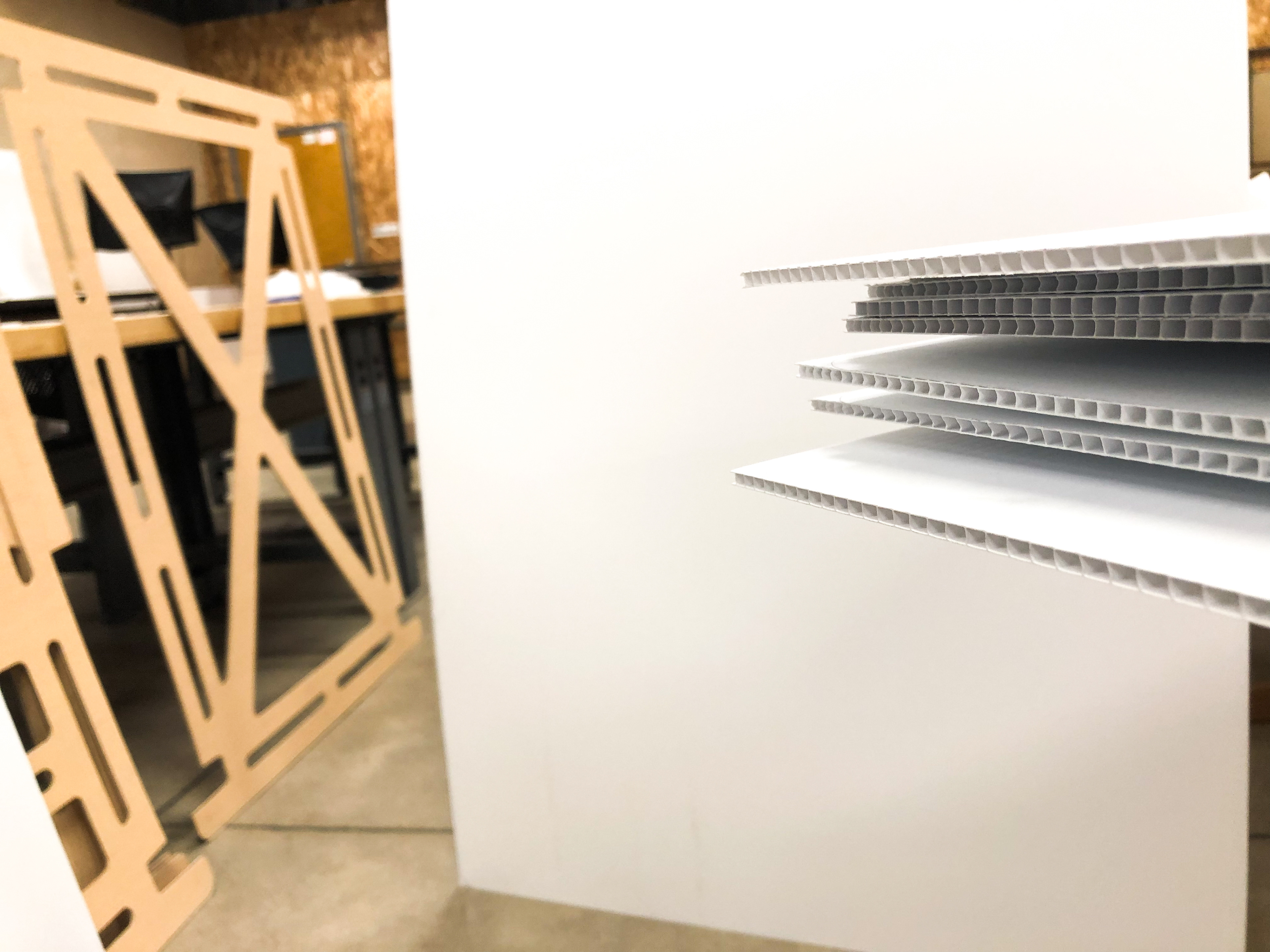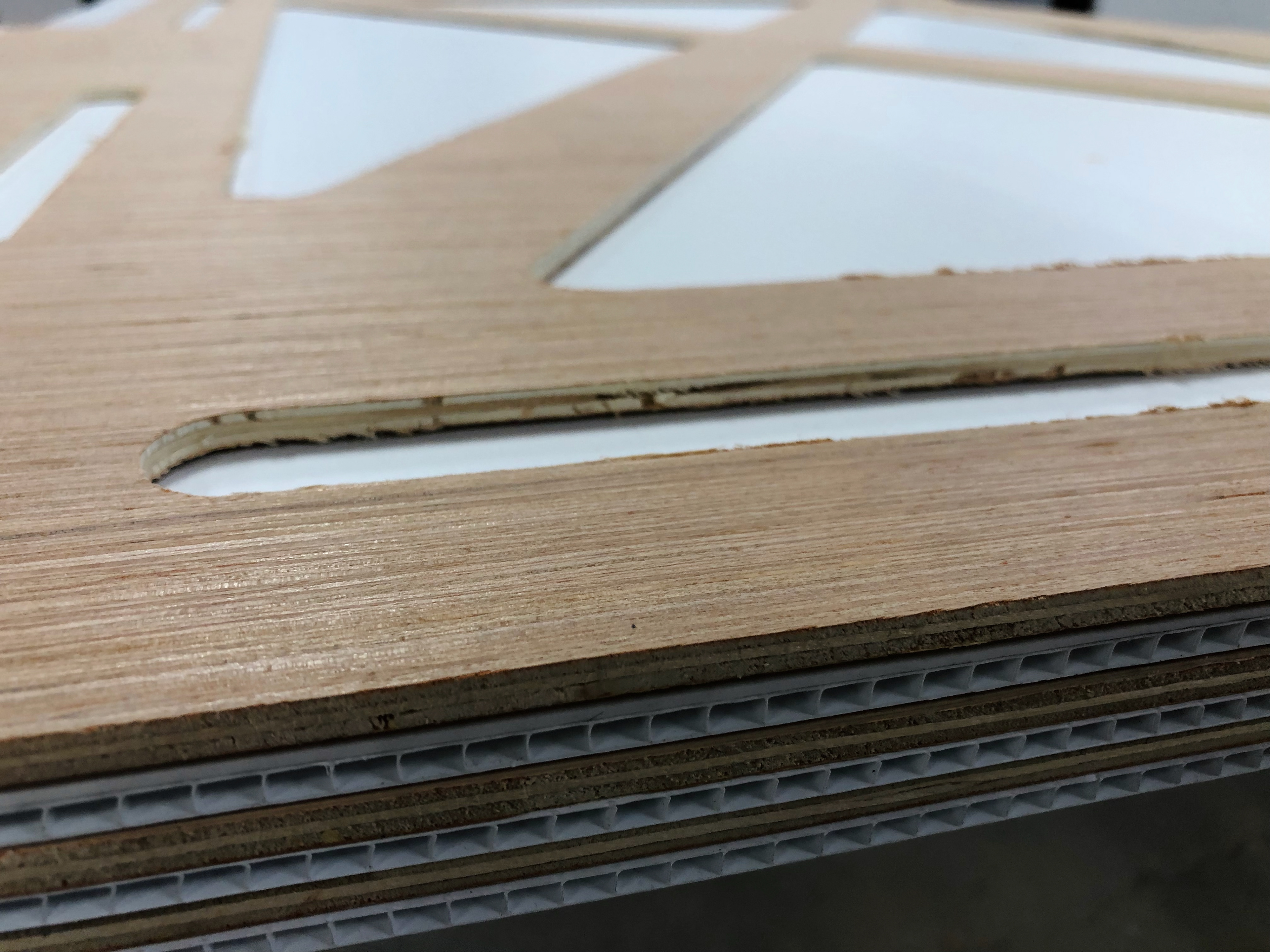 I used heavy duty spray adhesives like 3M Super 77 to laminate wall panel layers.
I CNCed expanded PVC and hand cut coroplast sheet to construct the corners of the Split Partition System.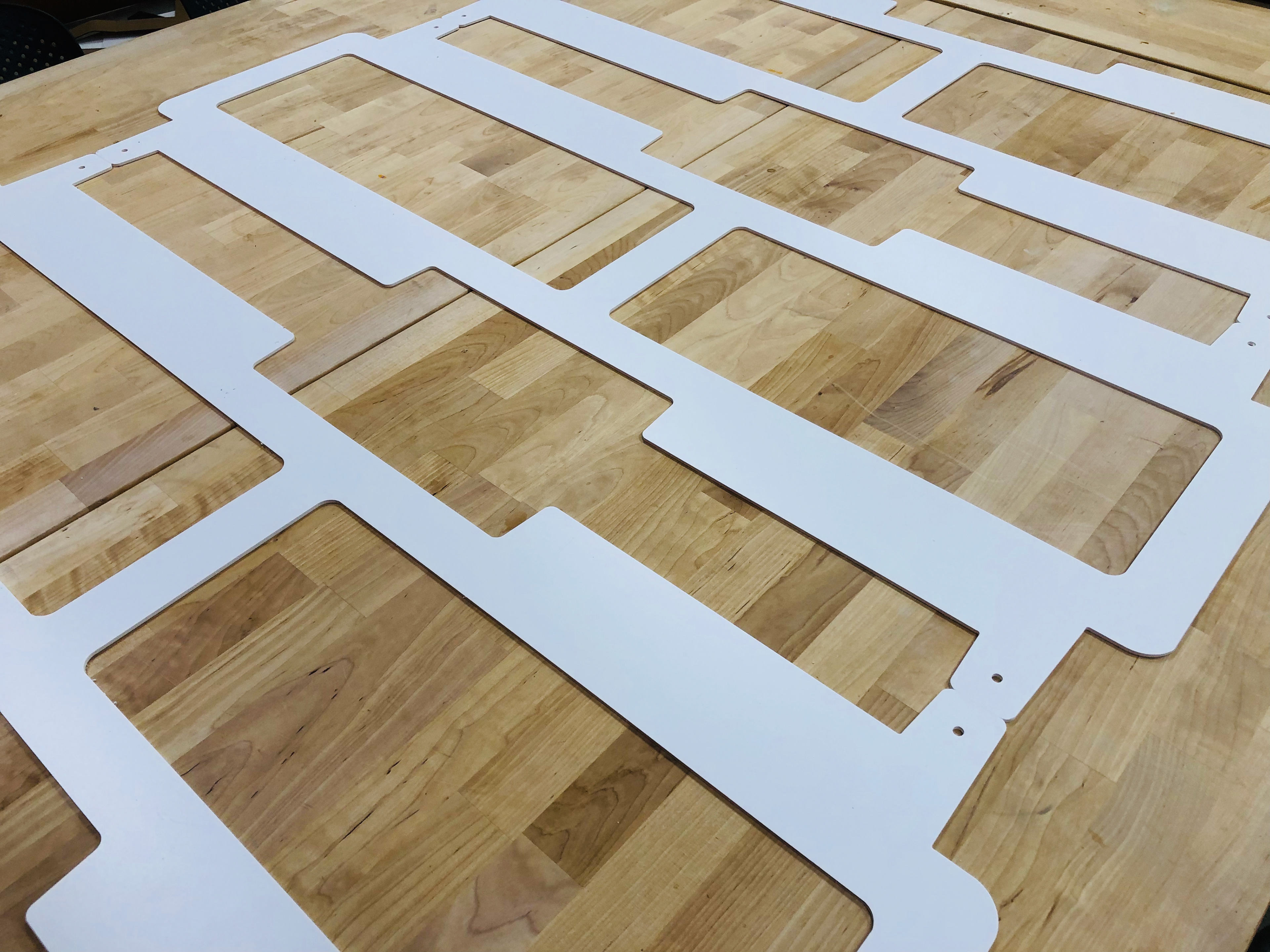 I found that a "Pour-In-Place Concrete Building Form" had the desired radius I wanted. I used a heat gun bend and manipulate the CNCed expanded PVC around the building form. 
I cut coroplast sheets and scored them at 1/2" increments. This allowed them to bend with the radius of the of the expanded PVC while adding significant structural support.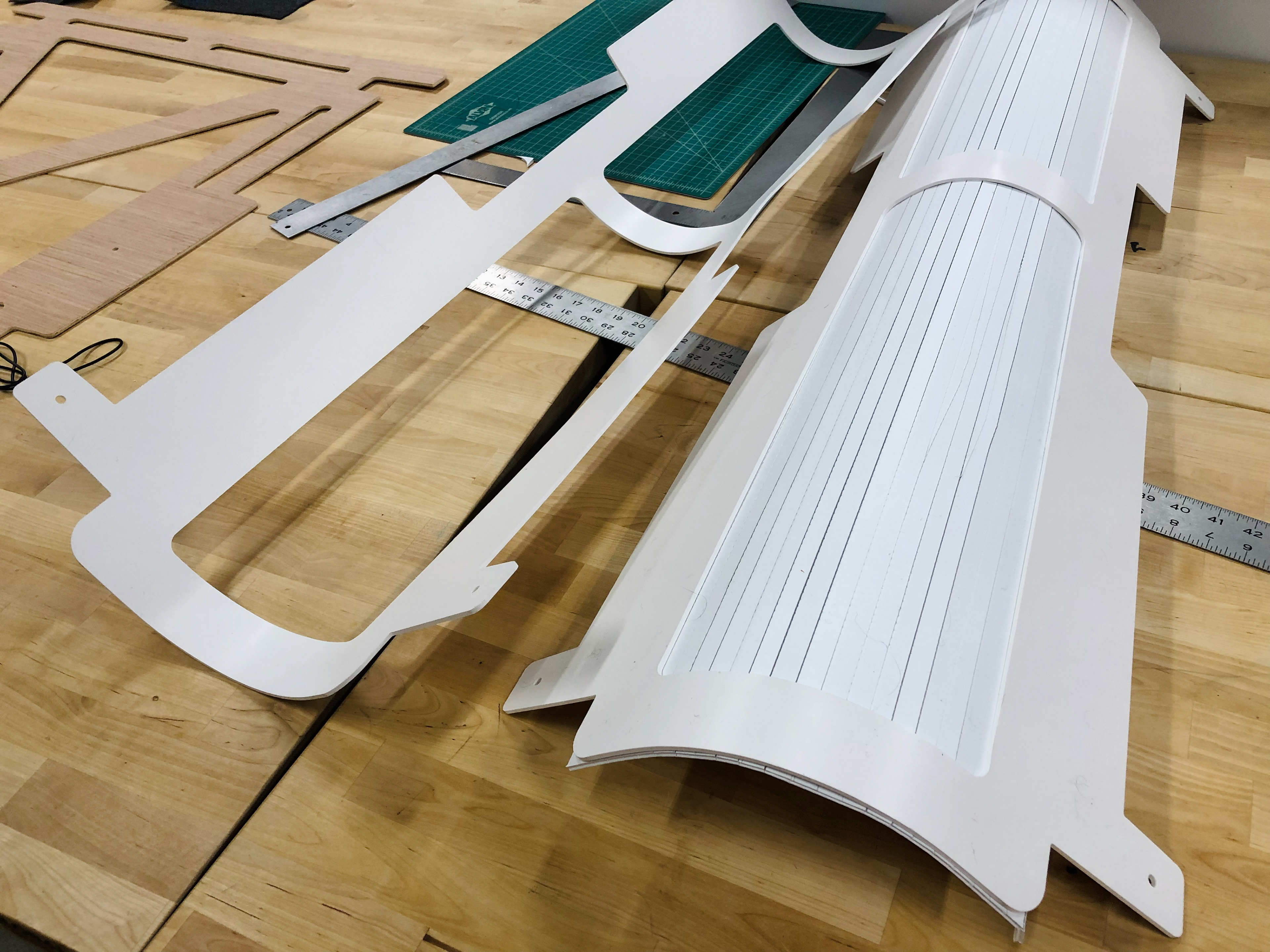 The cases were sewn to the exact dimensions of the wall panels, this insured a nice tight fit with a refined appearance. Synthetic felt and zippers were used for construction.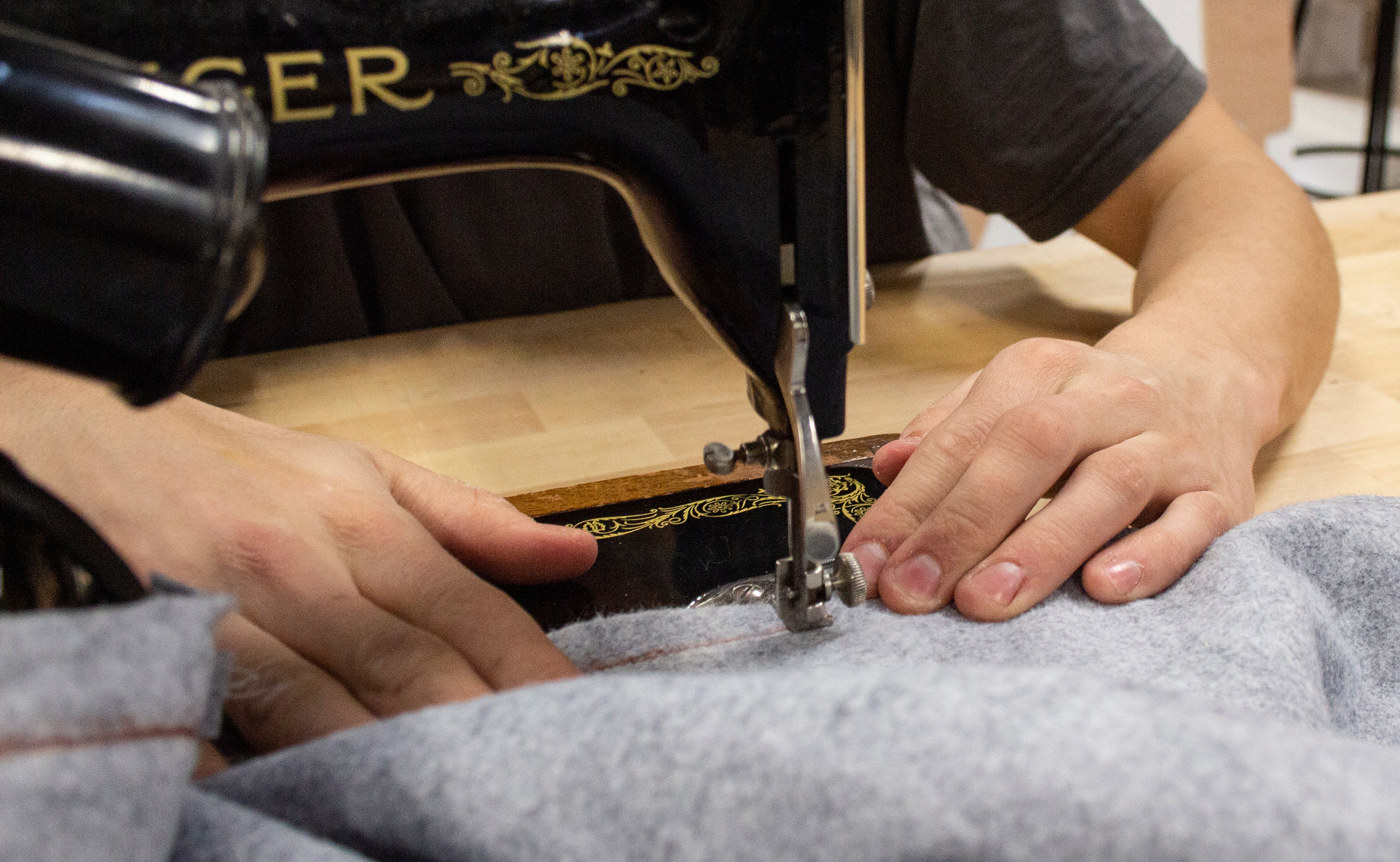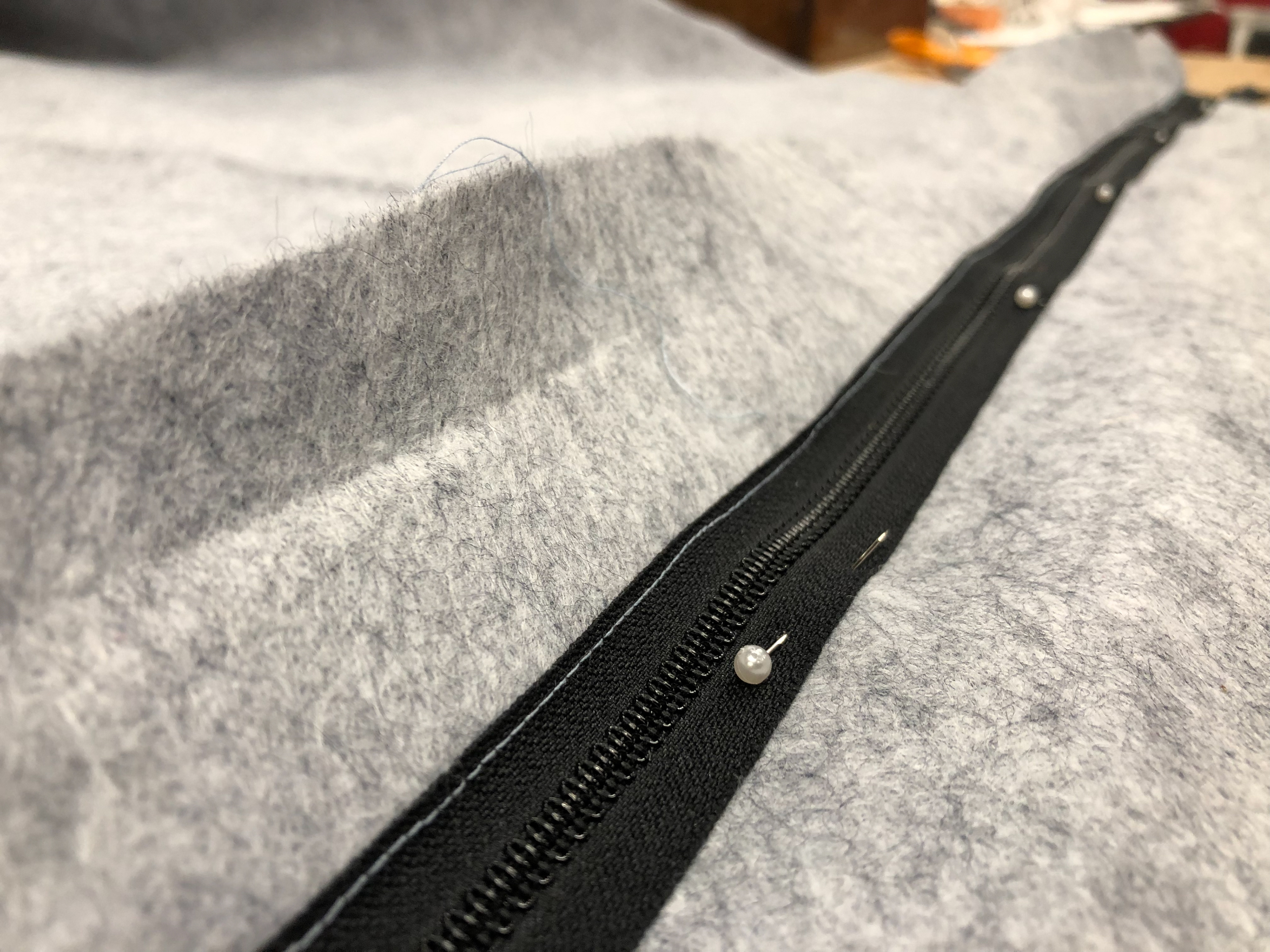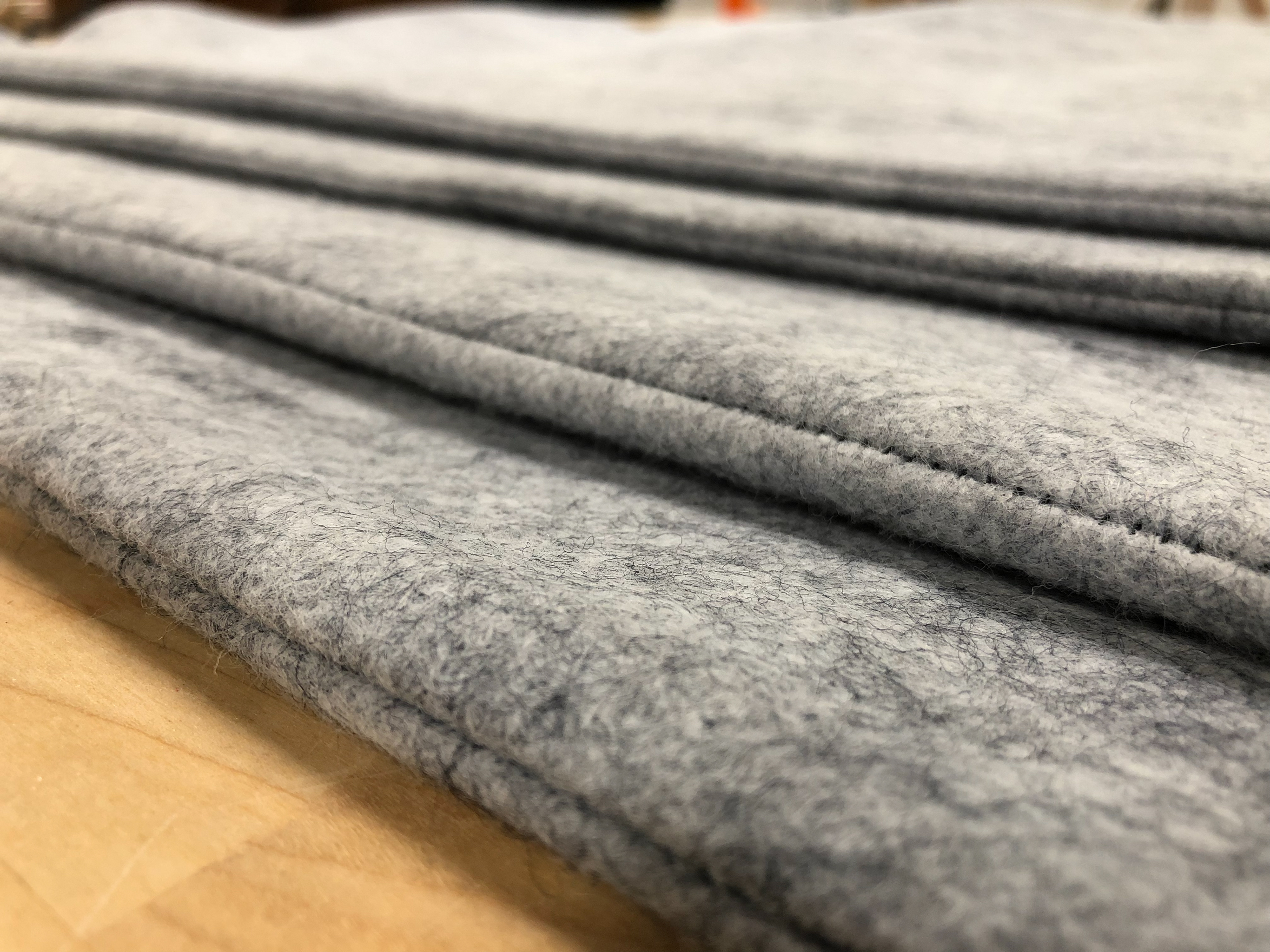 I cut, drilled and rounded edges of 1/8" aluminum sheet metal. With accurate measurements the sheet metal was bent to 90° angles to create the wall and furniture supports.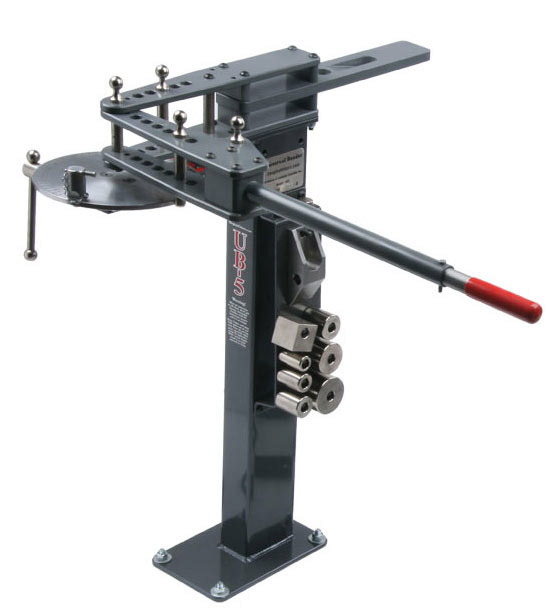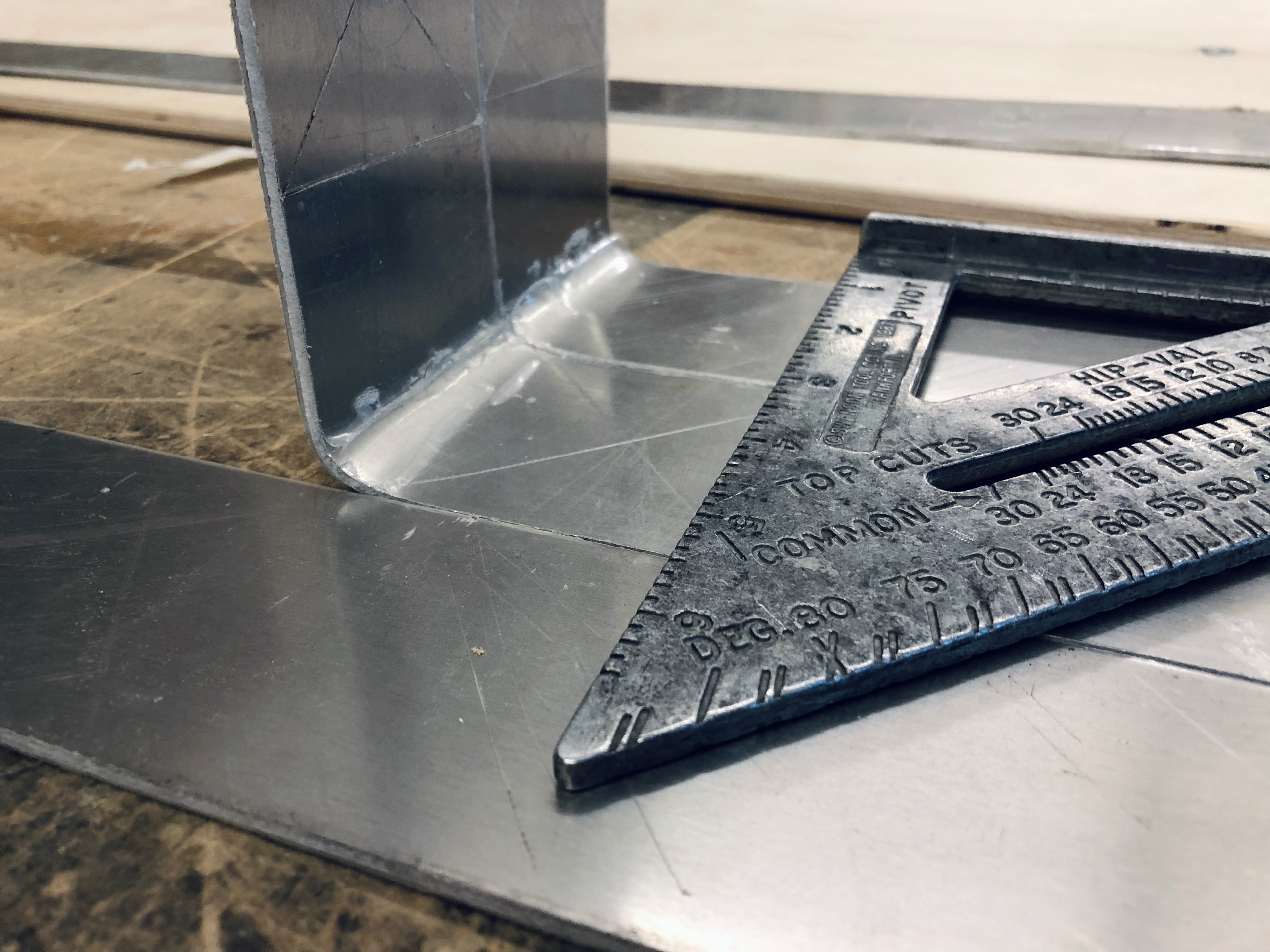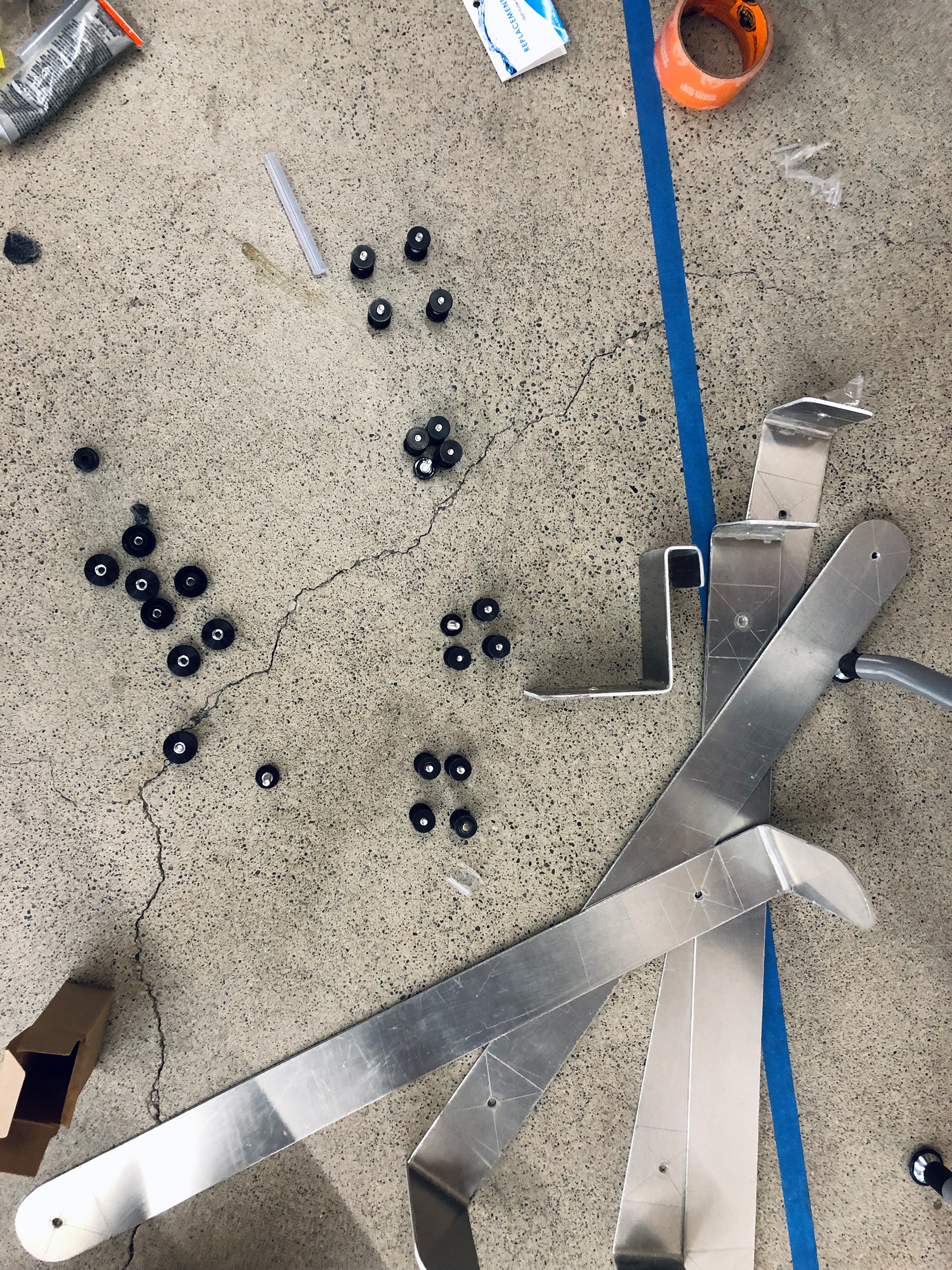 Photographing a project this big was tricky. Multiple pieces of butcher paper were taped onto a whiteboard to create a large backdrop.
Dylan Guernsey, my good friend and roommate at the time, helped me photograph in natural lighting.